I have been a Love With Food subscriber for years (see a few past reviews here). Each month you get a variety of goodies and a few coupons/deals and a chance to "discover new, organic or all-natural snacks." With each box that goes out, they donate a meal to a hungry child! Snacking for a great cause = win-win!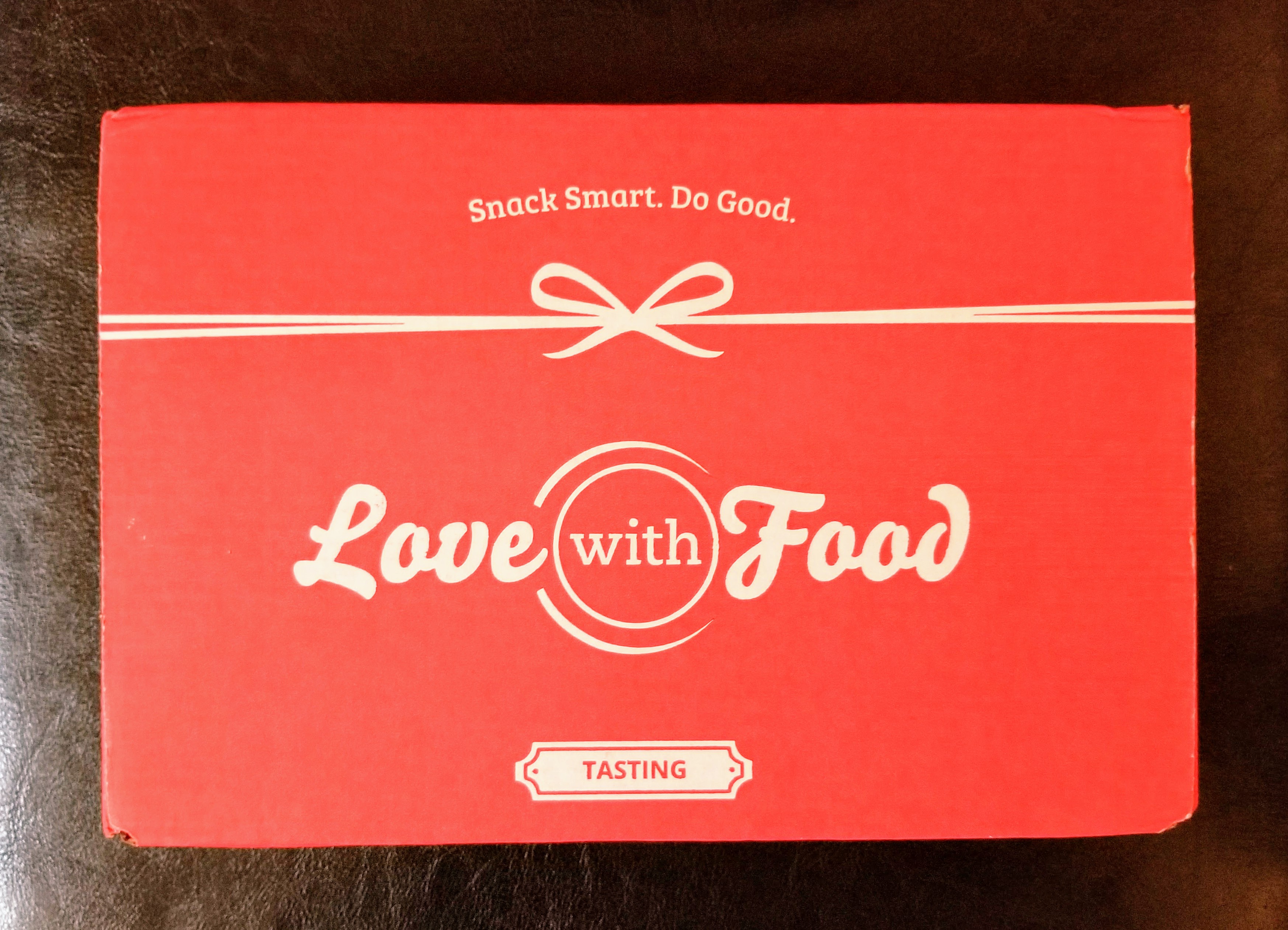 I wanted to pop in and share a peek at what came in November's box and give you details on a really awesome special they are offering, in case you are looking for gift ideas or want to treat yo' self!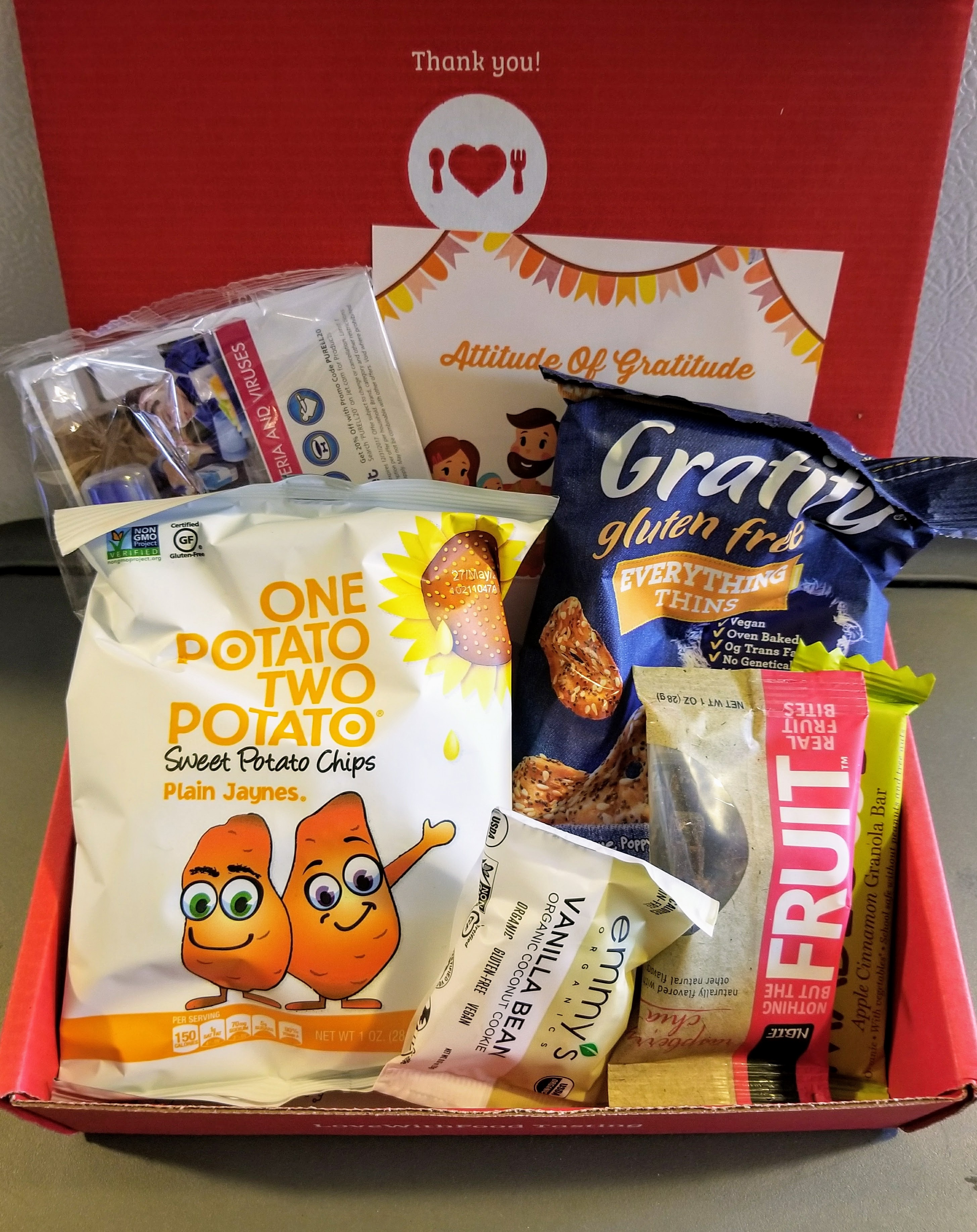 Two things that catch my eye immediately are sweet potato chips and the fruit bites! I love that there is always a mix of sweet and salty! And there is a postcard with the theme, which of course for November is gratitude!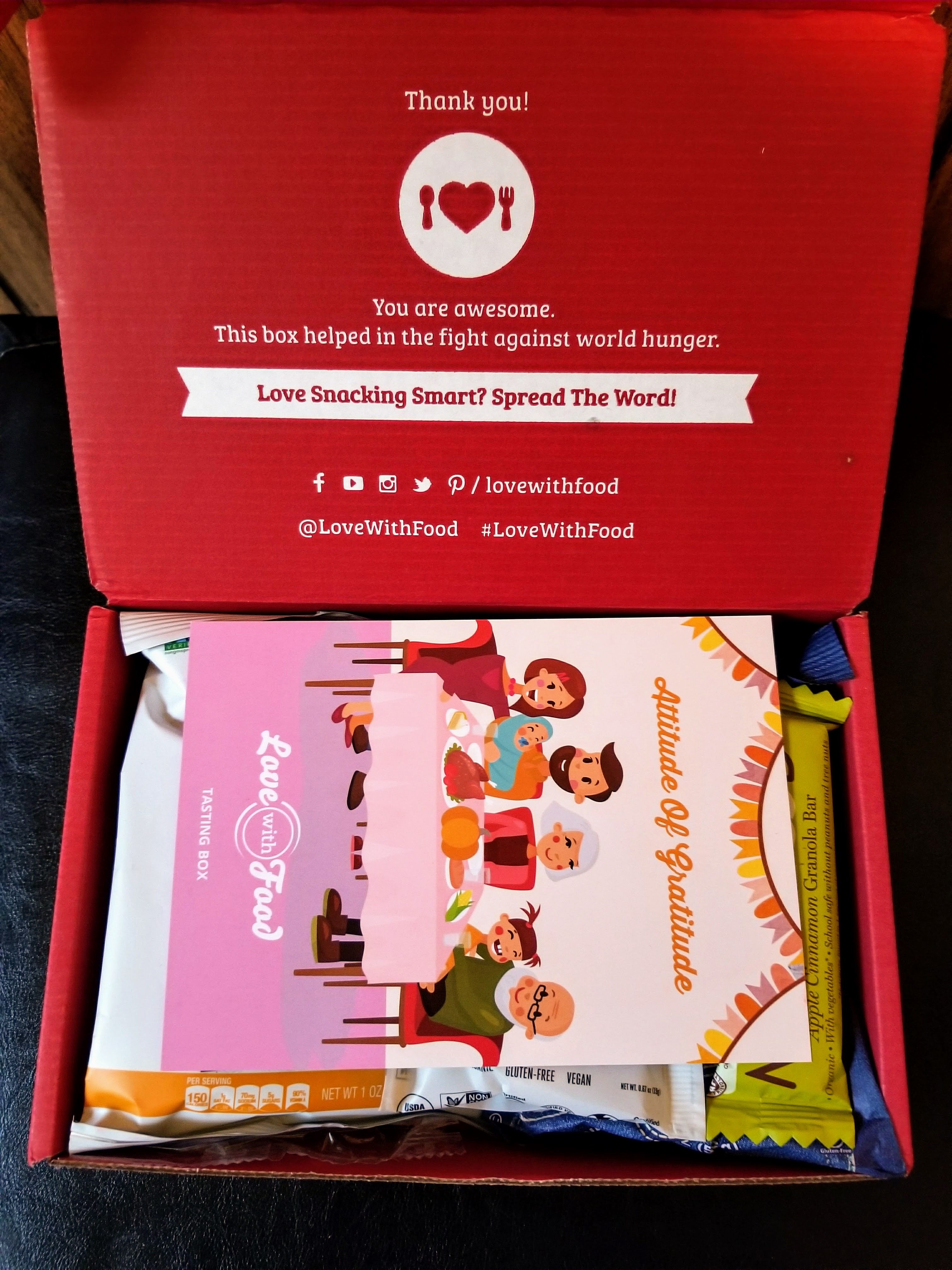 What's in the snack box?
Gratify Everything Thins Pretzels
Emmy's Organics Vanilla Bean Coconut Cookies
Enstrom Milk Chocolate Almond Toffee
Dilettante Chocolates Blood Orange TruffleCremes
One Potato Two Potato Plain Jaynes Sweet Potato Chips
MadeGood Apple Cinnamon Granola Bar
Nothing But The Fruit Snack
Coupons and a sample of Purel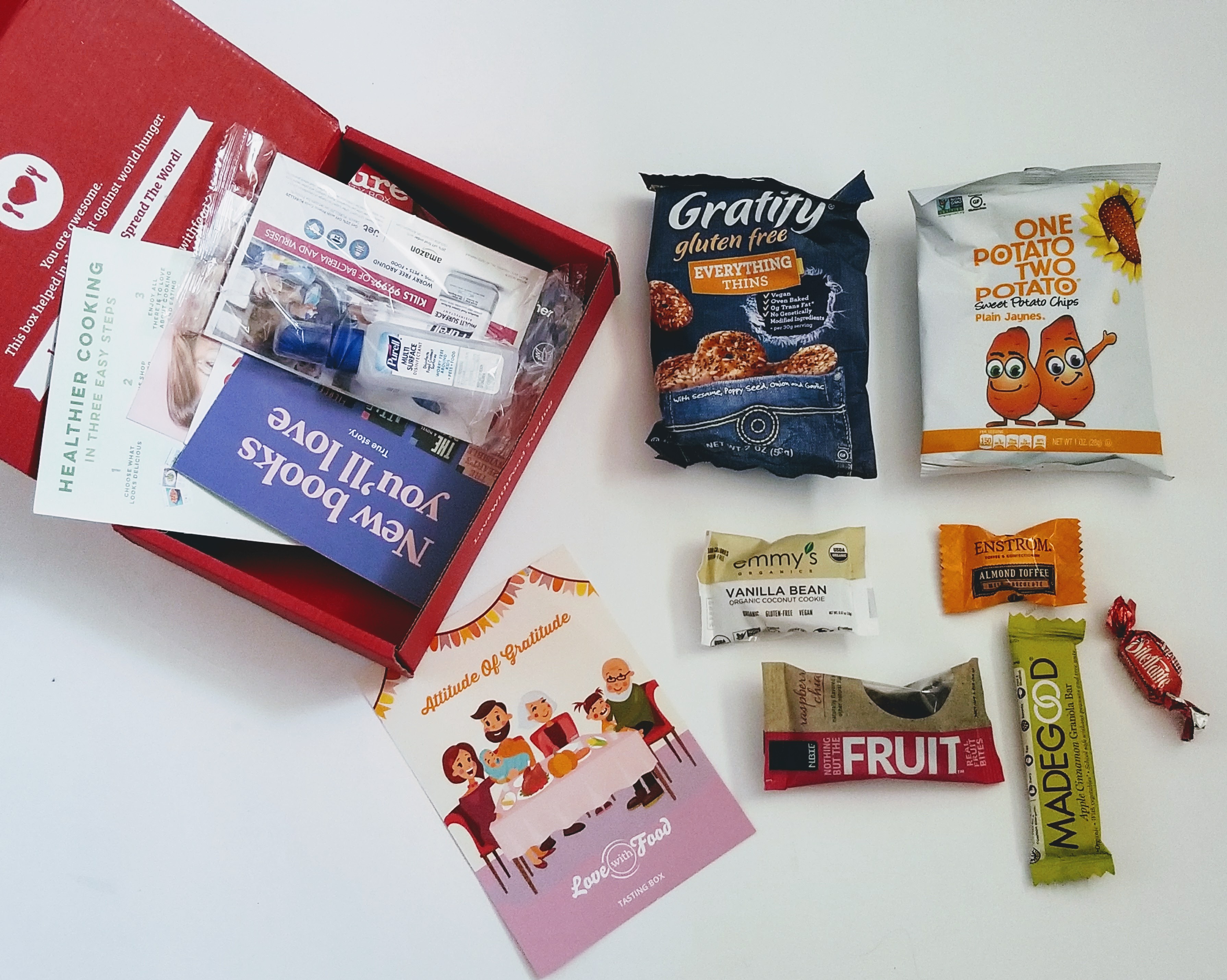 Now onto the deal for YOU! From November 17 through November 22, 2017, they are running a PRE-BLACK FRIDAY SALE. "Customers can SAVE up to 20% on selected subscription plans and EARN up to 3,500 points. That's $35 of FREE snacks up for grabs from the Rewards Pantry."
The surprise factor each month of what is in the box is always a treat. It's a way to try new brands and to always have low calorie snacks on hand for when you get home from work and need something to hold you over before dinner or need a sweet treat for dessert. Happy snacking!
LOVE WITH FOOD PRE-BLACK FRIDAY SALE: Save up to 20% and GET up to $35 worth of FREE snacks! Ends 11/22
*Disclosure – contains affiliate links.