The husband and I swooped down to Florida for the weekend last week, and to my surprise, my sister had planned a sisters jewelry experience at the Kendra Scott store in Palm Beach featuring a color bar party!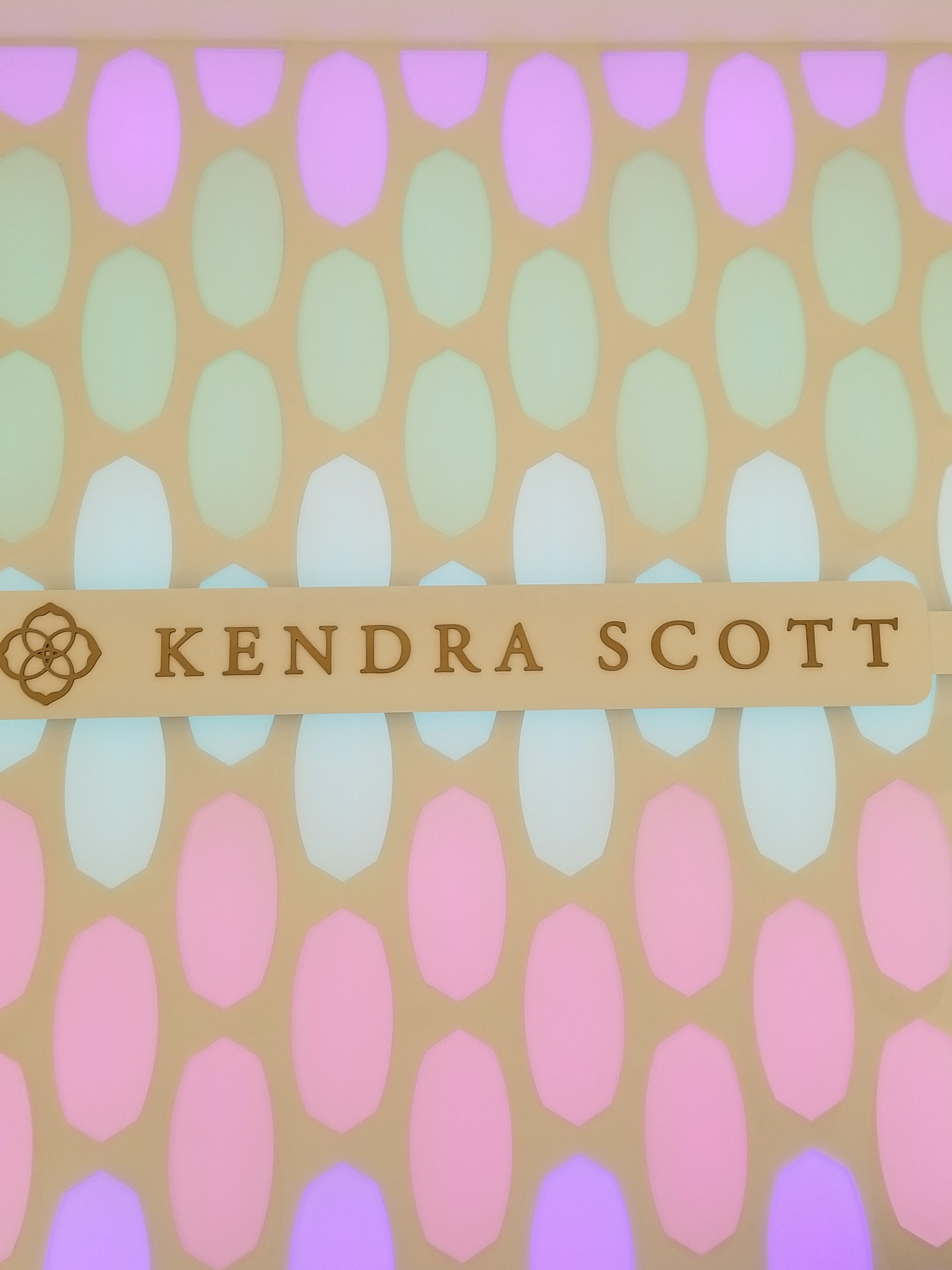 What we did was browse all the options and choose our settings of the many varieties of earrings, necklaces, and bracelets, and customize what stones we wanted, while sipping champagne and noshing on a few treats.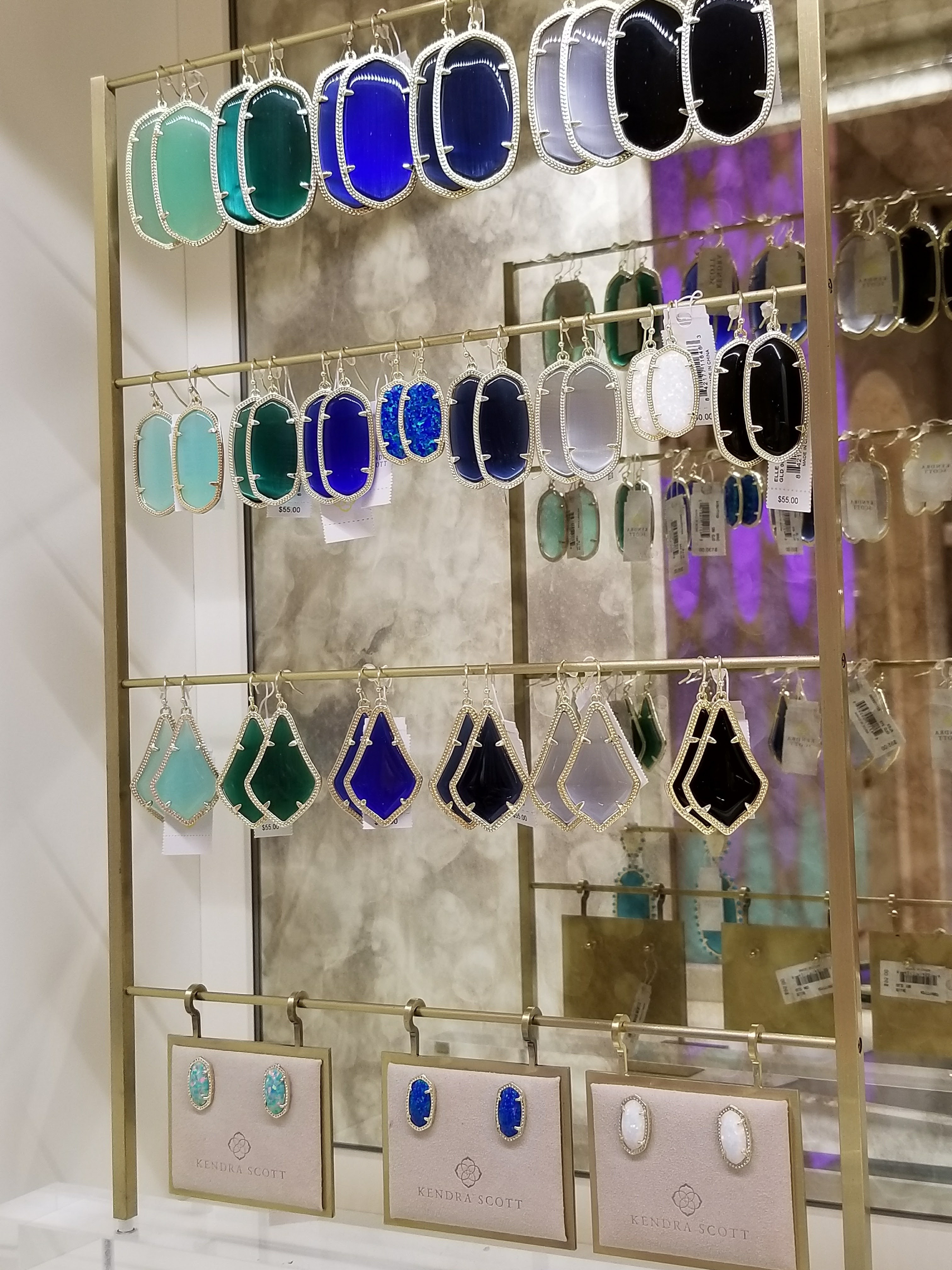 There is an interactive flat screen you can use to see all the options (you can even do this online from home!), a book to browse through, or you can dig into the drawers of stones and play around with all the many color combos.
At the end, the hostess custom puts together the pieces to take home! There are tons of choices but I decided to do a ring, stud earrings, (a treat from my sis – thanks Kare:)) and then I purchased an already put together necklace. Not the brightest stones, but I did silver with greys and whites so that it would go with absolutely everything, year round.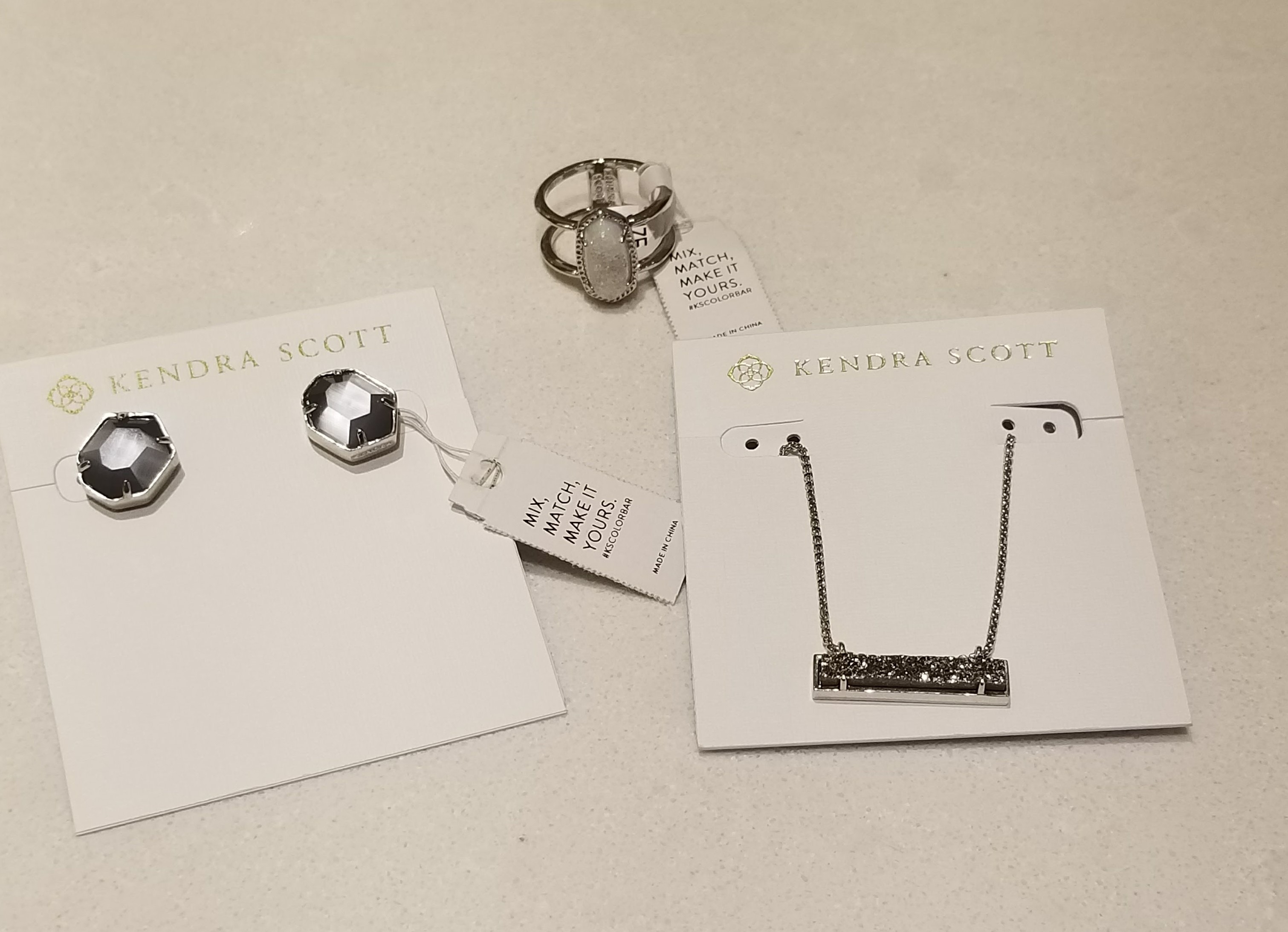 A closer look at my purchases:
Leanor Bar Pendant Necklace In Platinum Drusy
Kendra Scott Elyse Cocktail Ring
DESIGN YOUR OWN TAYLOR STUD EARRINGS IN SILVER
My other sister and I have b-days just a few days apart so she got a few items too – here are all our goodies…she purchased my favorite – the Rayne necklace and some smaller studs.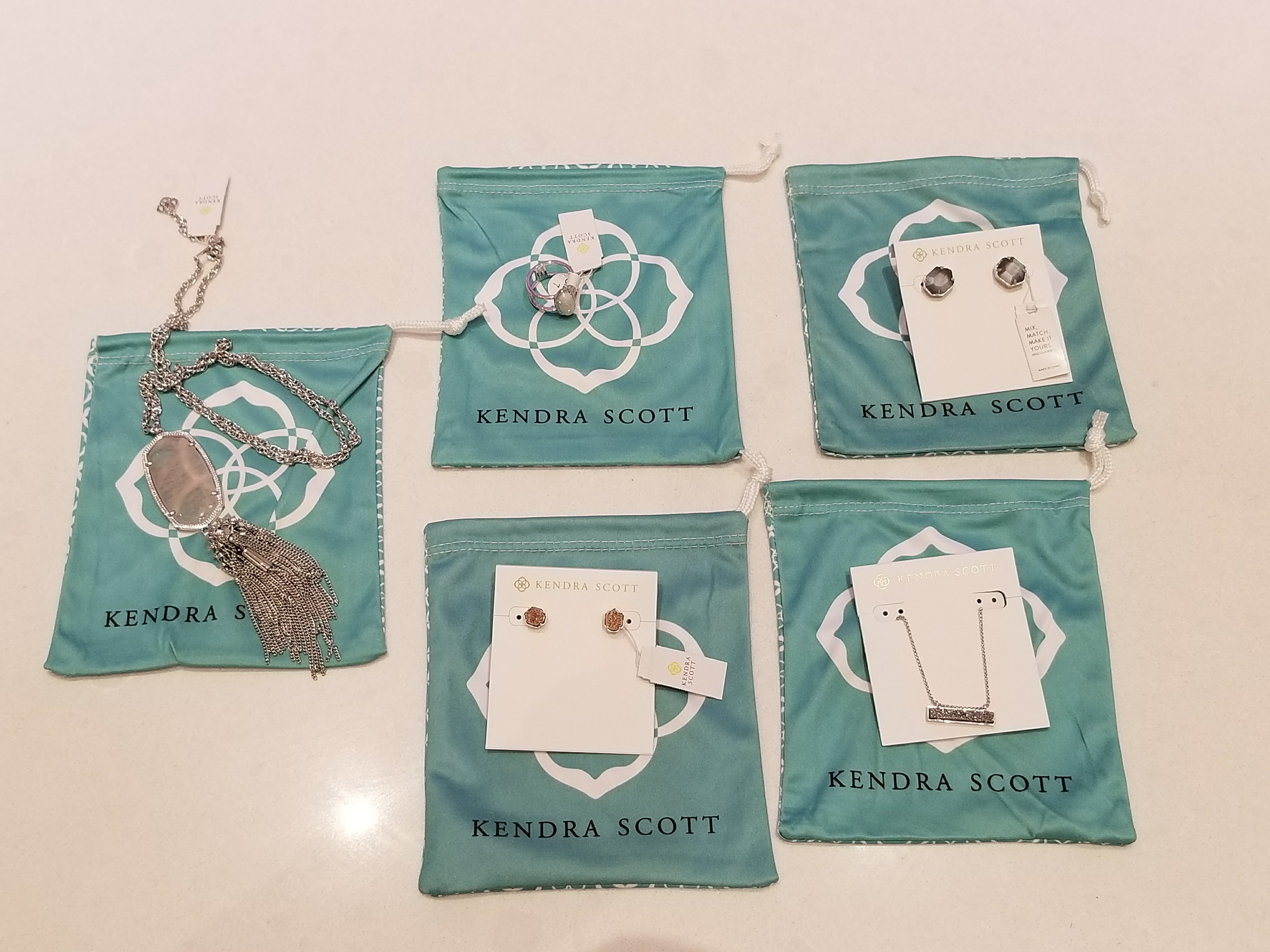 The holiday gems are all out on display! I will have one of each, please!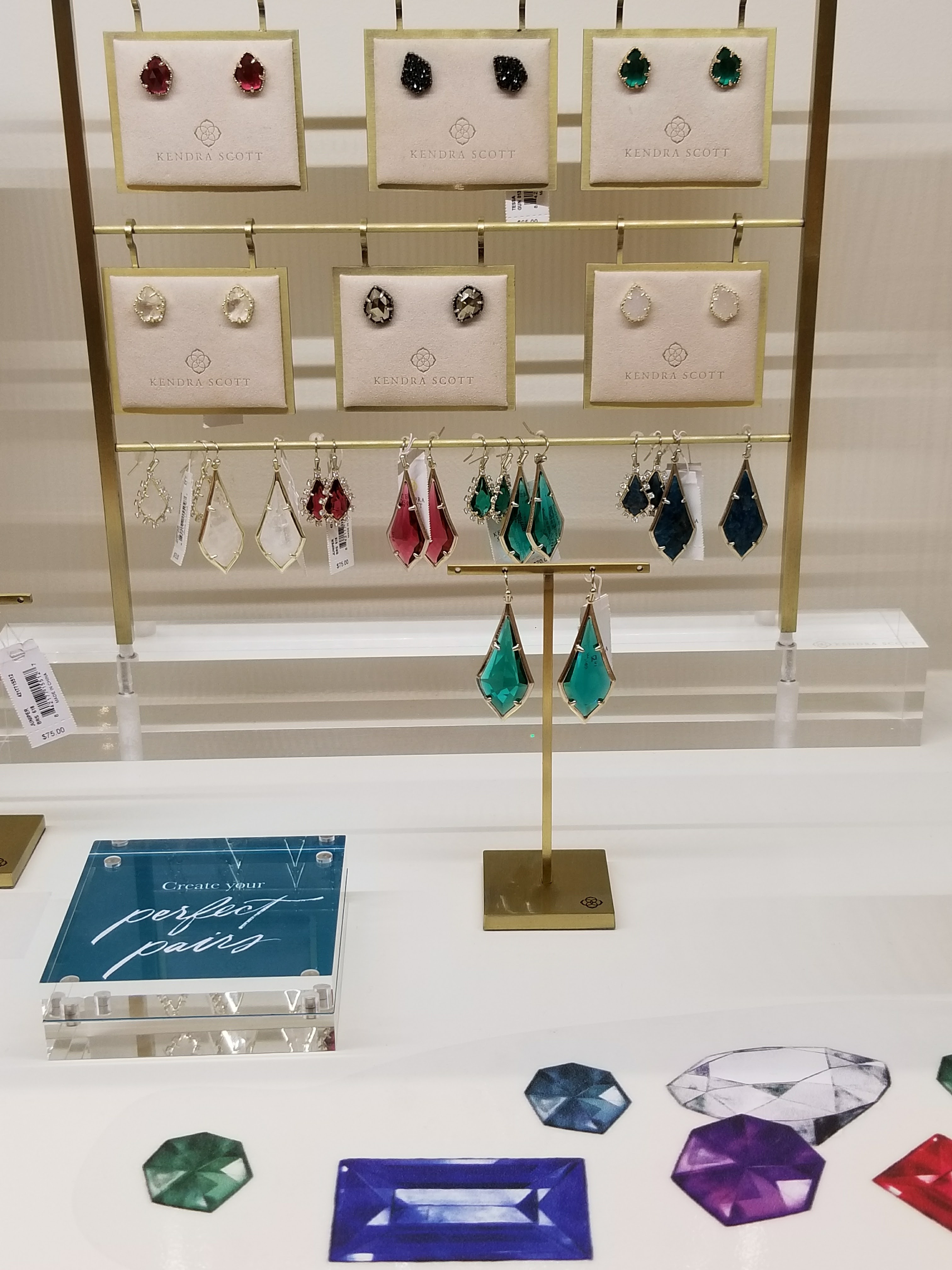 Everywhere you look, there is something sparkly and SO pretty!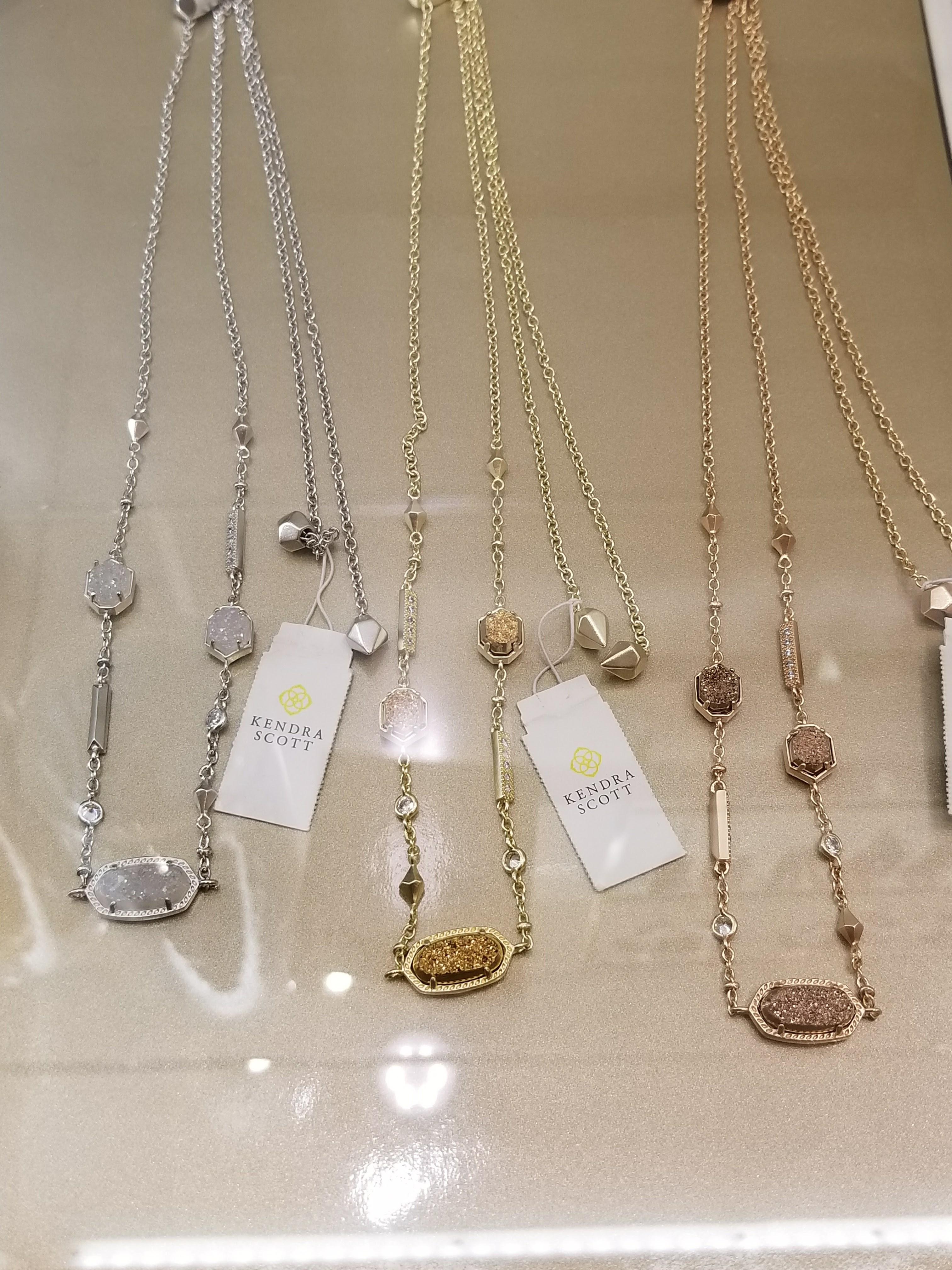 We had a great time and were very pleased with the experience and our purchases! The bad news is that they don't have a store near me in the Boston area, so I will have to just go every time I visit the sisters! Or, instead, at least I can design jewelry from the comfort of my couch here!
Disclaimer: this post contains affiliate links.