Two year's have gone by since the big day! Wow. When you have been through some of the hardest things you ever thought imaginable together, it somehow feels like twenty years!
We gifted the husbands parents a gift card to Morton's way back then, to thank them for all they did for our wedding, that somehow never got used – so when they invited us out to use said gift card and celebrate their own anniversary (which was back in May) and ours (which is Monday!), we jumped at the chance to have a delicious meal and spend quality time with them.
We headed down to the Seaport (which every time I go to I am in awe of how many new buildings and restaurants have popped up). I had never been to this location and was pleased by the fresh, warm bread and the friendly and informative waiter! And the personalized menu wishing us all a happy anniversary at the top!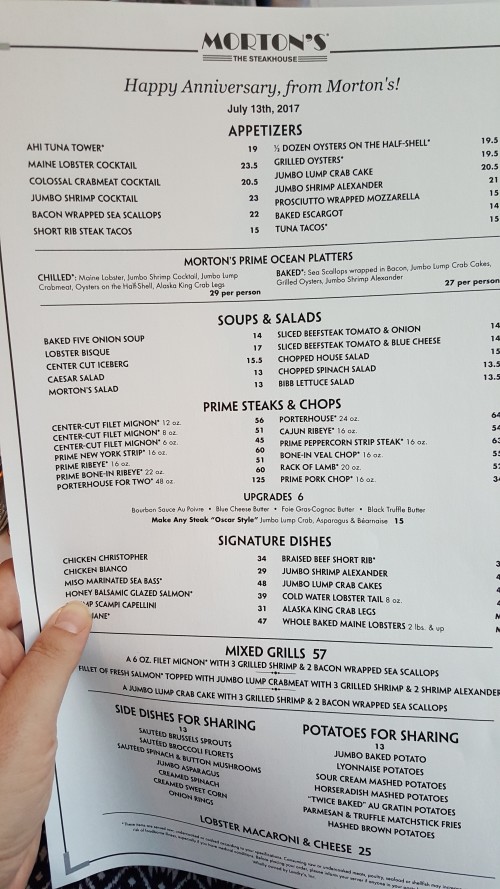 A glass of bubbly is a must! I loved how that sat us at a table by the window.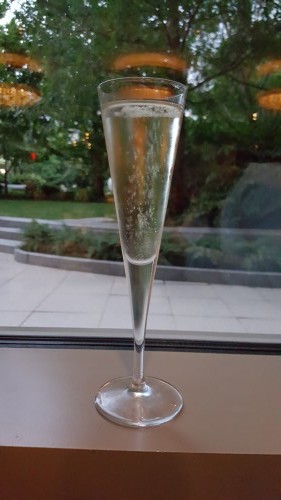 We shared scallops wrapped in bacon and this burrata, tomato, and mango salad featuring pine nuts, arugula, prosciutto, and a vinaigrette. I absolutely loved all the flavors and it was a refreshing blend of flavors for a summer night, BUT I am picky about my tomatoes (as a gardener of them ourselves of course!) and I was not impressed with the quality, taste, and texture of the red ones. Everything else was so, so good though! I need to make this at home!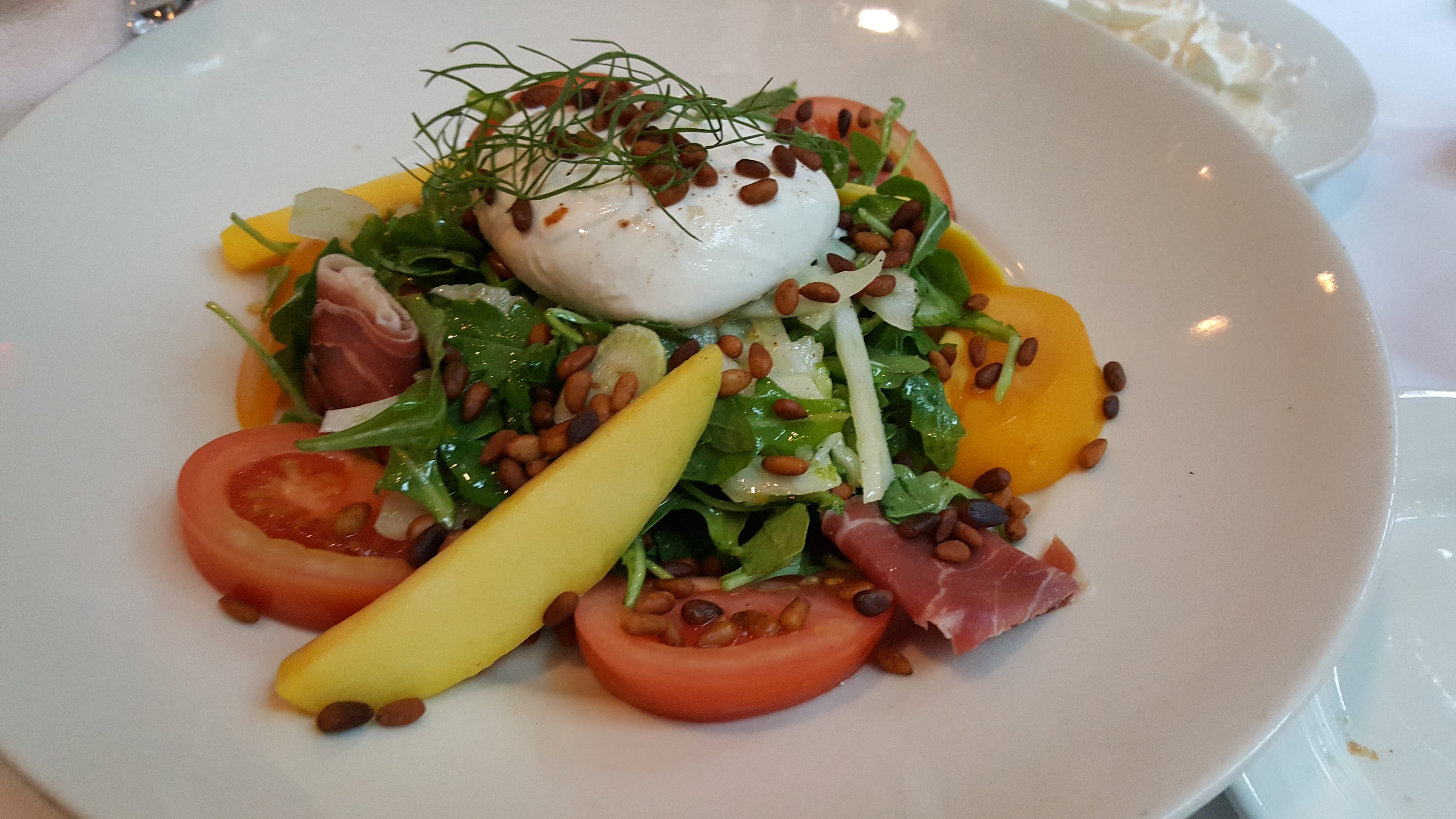 For my entrée, I went with filet mignon, Oscar style, with jumbo lump crab, asparagus and béarnaise sauce. Beautiful presentation and perfectly cooked steak, but as an extra sauce kind of girl, I wished the sauce was more present. I am all about a thick, creamy béarnaise sauce slathered on it, whereas this was more just a light touch of sauce to bind the crab and asparagus mixture. We shared a few sides, which were spinach with mushrooms, brussels sprouts, and potatoes au gratin (my favorite!).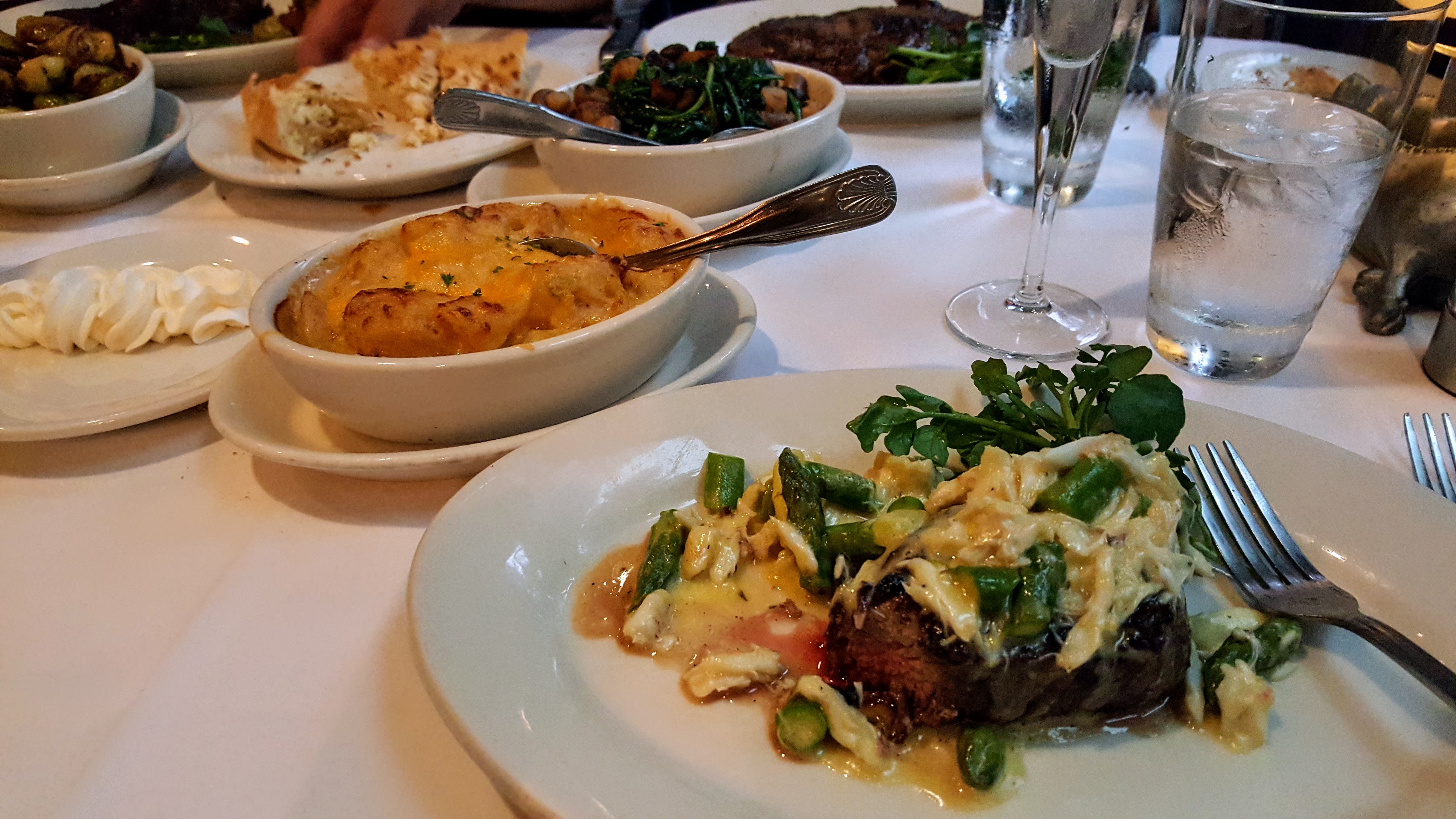 Morton's definitely makes celebrating a special occasion there, extra special! Someone came by to take a quick photo and just minutes later, it seemed she re-appeared with the photo printed out, in this card!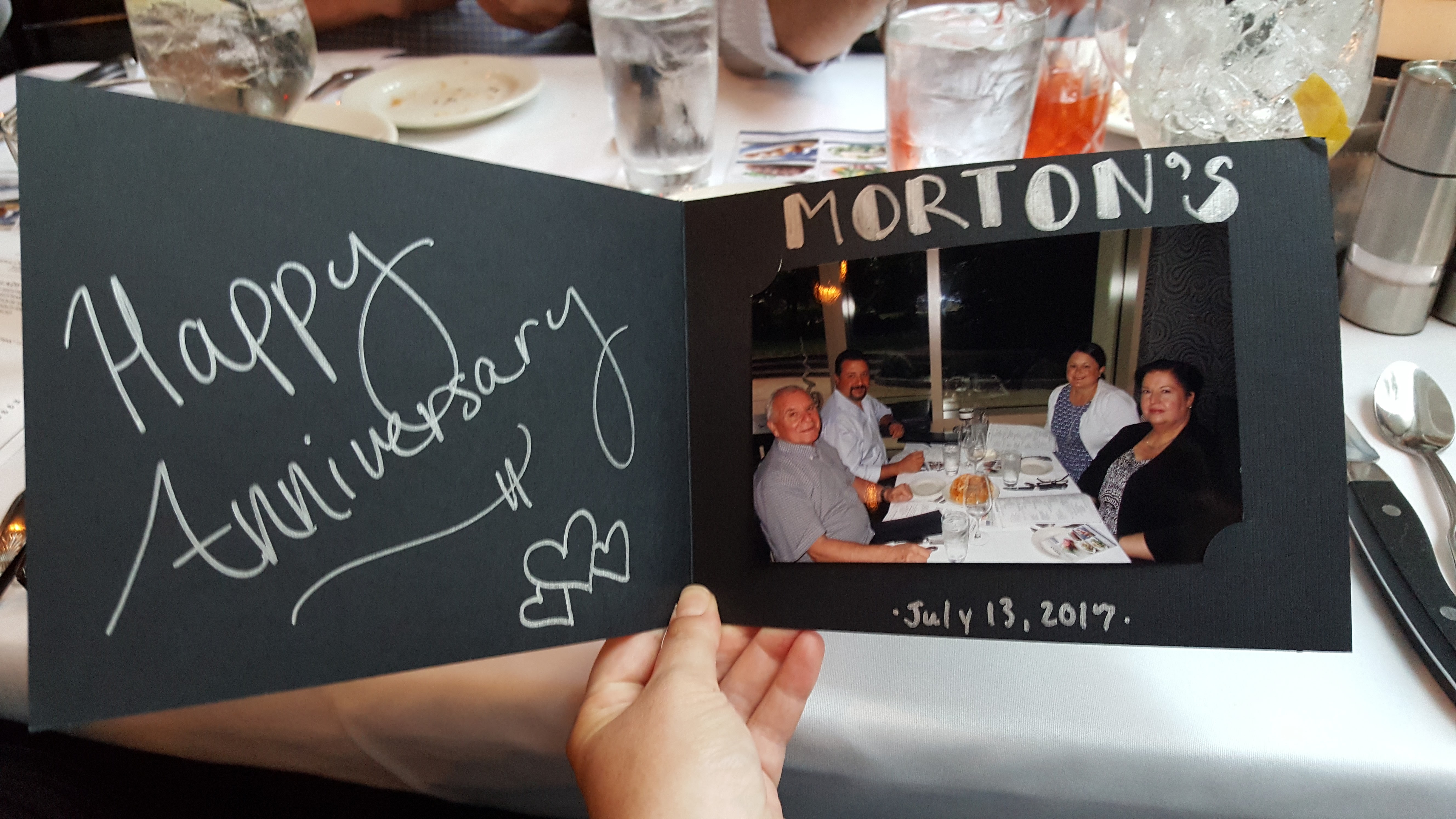 Another way the staff helps to commemorate your occasion is with dessert! When we were ordering our entrees, the waiter said he would be providing a complimentary dessert to celebrate and we got the hot chocolate cake, to share.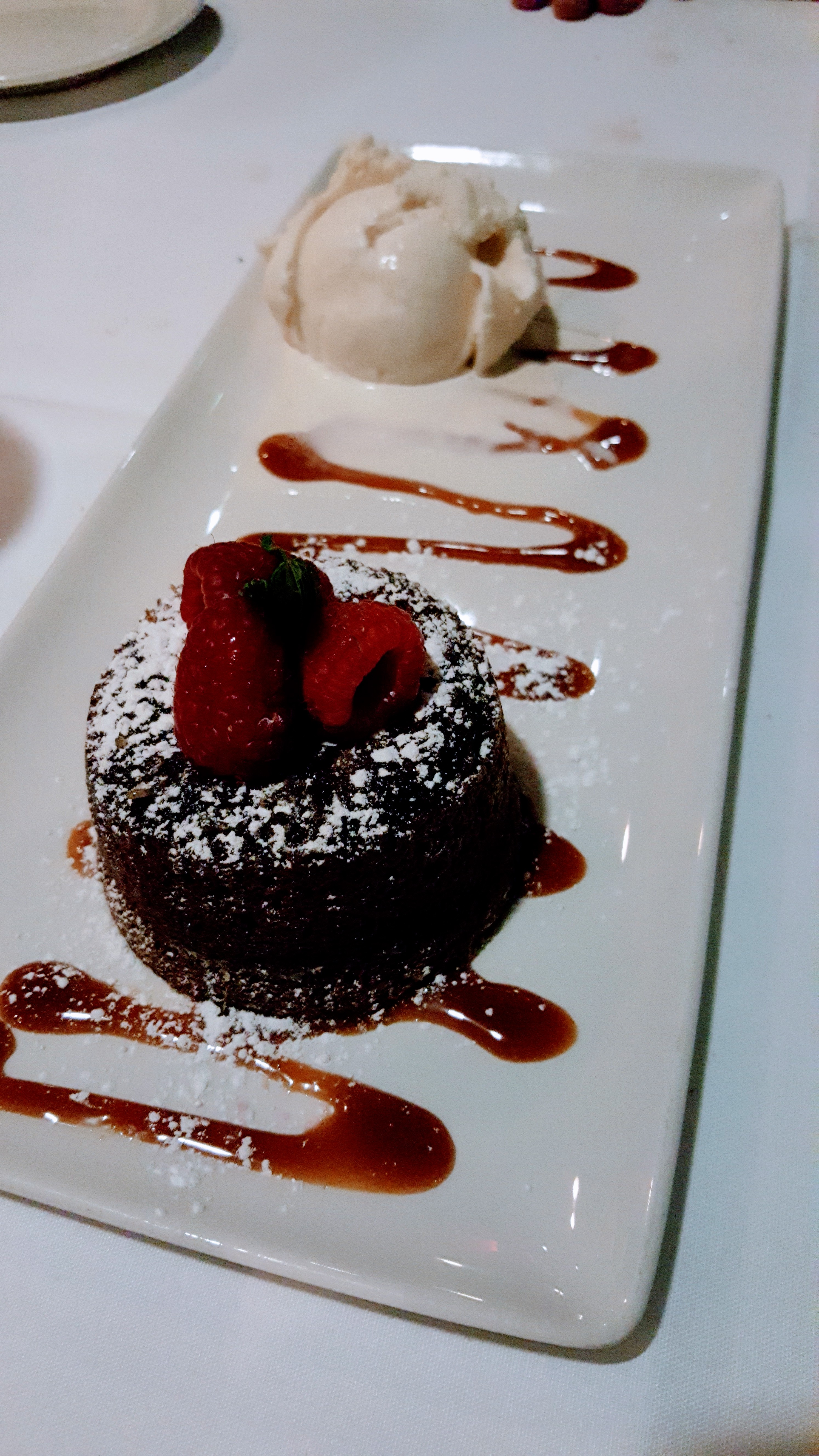 All and all, a fun night out filled with delicious eats and family time. We will get in some alone time Sunday and Monday (when the actual anniversary is!). But I am thankful we got the chance to indulge on tasty food with the parents-in-law too!
What's your favorite way to spend an anniversary? Have you been to Morton's?