Did you know National Vodka Day was October 4th?  In celebration, I was contacted about two products to keep top of mind this month (for fall and the upcoming holiday season) and sent a new-to-me flavor of vodka – Sangria (yum!)!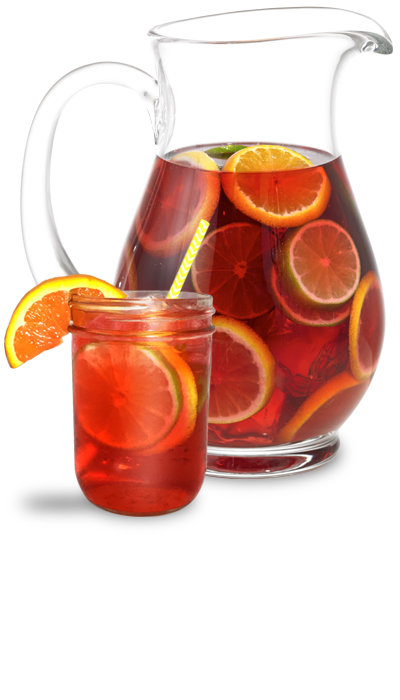 The two brands I was introduced to are:
"UV Vodka – Made in the USA, UV Vodka offers over 20 fun, colorful flavored vodkas. Made with all natural flavors and distilled four times to ensure great taste, UV Vodka is perfect for adding to your cocktails." and  "Prairie Organic Spirits – Made with respect from seed to glass, Prairie Organic Spirits is the #1 organic spirit*, offering 100% certified organic vodka, made from a single-sourced, organic corn grown on a handful family-owned and operated Minnesota farms. Each bottle of Prairie Organic Spirits takes three years of meticulous work and provides a cocktail experience that we can all celebrate!"
First of all, I did not realize UV Vodka had so many unique and fun vodkas to try (Cake, Cherry, Coconut, Grape, Pink Lemonade…the list goes on!) Usually I just do your typical plain or flavored vodka (raspberry or blueberry) with soda water, lime and a splash of cranberry juice when I am out and about, so seeing all their unique vodka options was exciting. Then as for the brand Prairie, organic vodka is certainly something that is catching up on the spirits scene, just like organic ANYTHING is big right now.
I was even more thrilled to get some new recipes to share with you and give a try this fall – see below! Just in time for the weekend 😉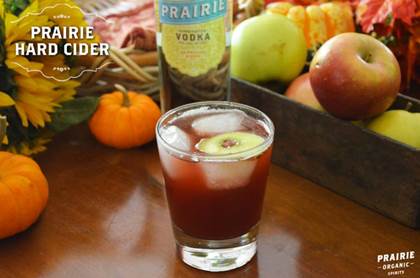 1. Prairie Hard Cider
1 ½ oz. Prairie Organic Vodka
¼ oz. maple syrup
½ oz. cranberry juice
¾ oz. spiced apple cider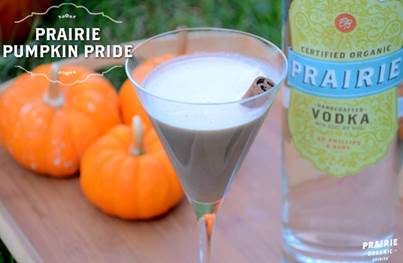 2.Prairie's Pumpkin Pie
1 ½ oz. Prairie Organic Vodka
1 ½ oz. Irish cream liqueur
1 ½ oz. pumpkin flavored liqueur
1 pinch cinnamon and nutmeg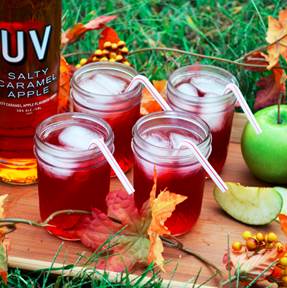 UV Salty Caramel Apple
Cranberry Juice
In a pitcher, place 1 part of UV salty caramel apple and 3 parts of cranberry juice. Mix vigorously 
Put ice cubes into the pitcher and serve.
4.Sangria Punch (photo above!)
1 part UV Sangria
3 parts lemon-lime soda
Serve in a glass with ice & sliced fruit, or add ingredients to a pitcher or punch bowl.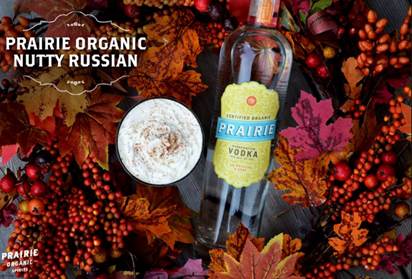 5.Prairie Organic Nutty Russian
¾ oz. Prairie Organic Vodka
¾ oz. Nocino
¾ oz. coffee liqueur
Splash of soda water
Cinnamon whipped cream
Top with soda water and finish with cinnamon whipped cream.
Have you tried either brand of vodka yet?
Cheers!