I hate to be one of those people who is all "where did the time go" but I really feel like whoa, I cannot believe our Italy trip has come and gone! Ha.
Anyways I of course took tons of photos to share from our September 2nd through the 12th, family vaca in Rome, Italy and here are just a few.
First up – the Spanish Steps. A popular tourist attraction that I have to admit wasn't as exciting as I thought. There was a beautiful picture of the steps in our hotel that showed plants and flowers on various steps and no fencing or wood structures blocking the arches etc – looks like it is under construction and I was also told that they have had major issues with controlling loitering.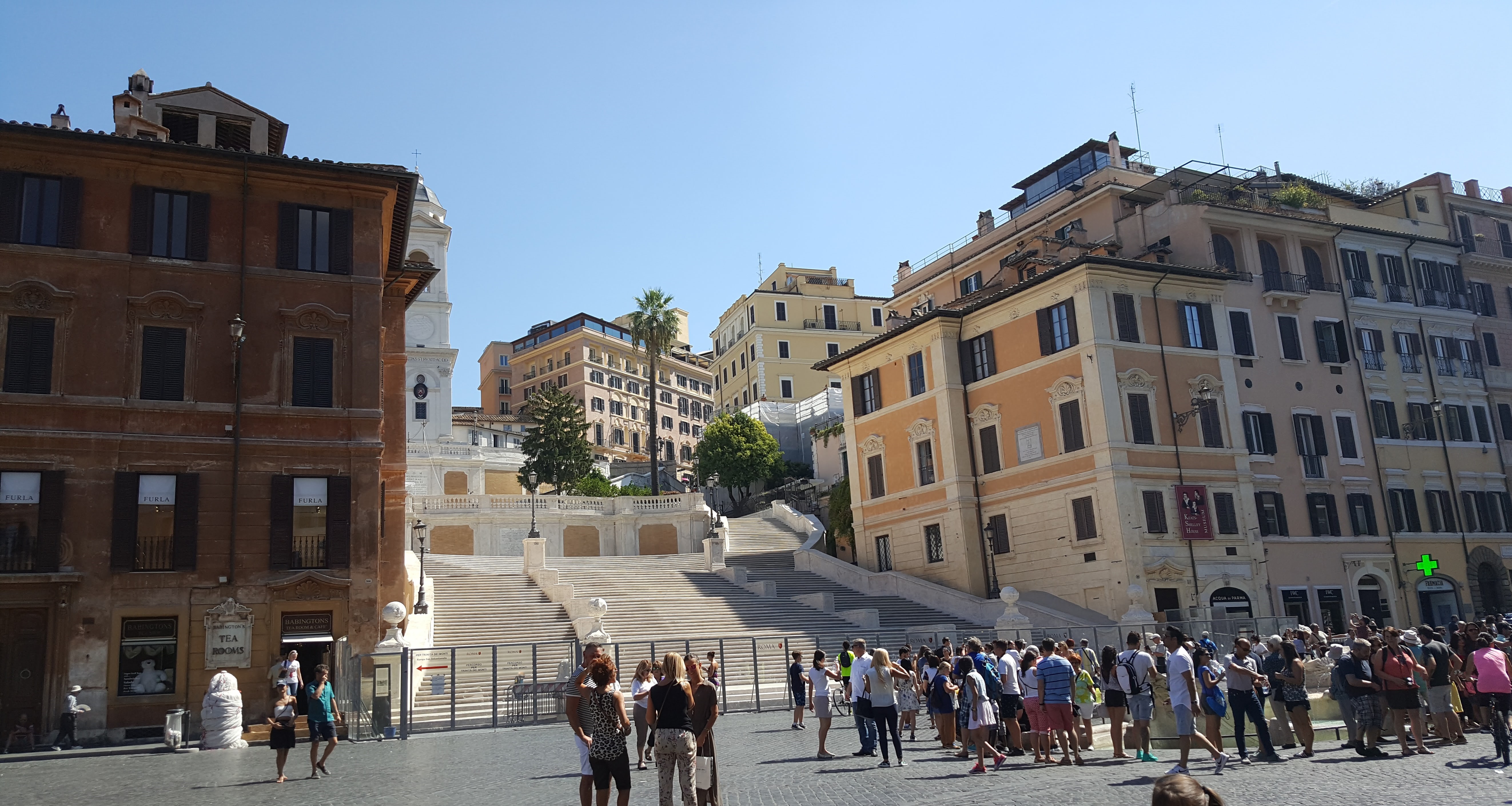 Another must see = The Pantheon.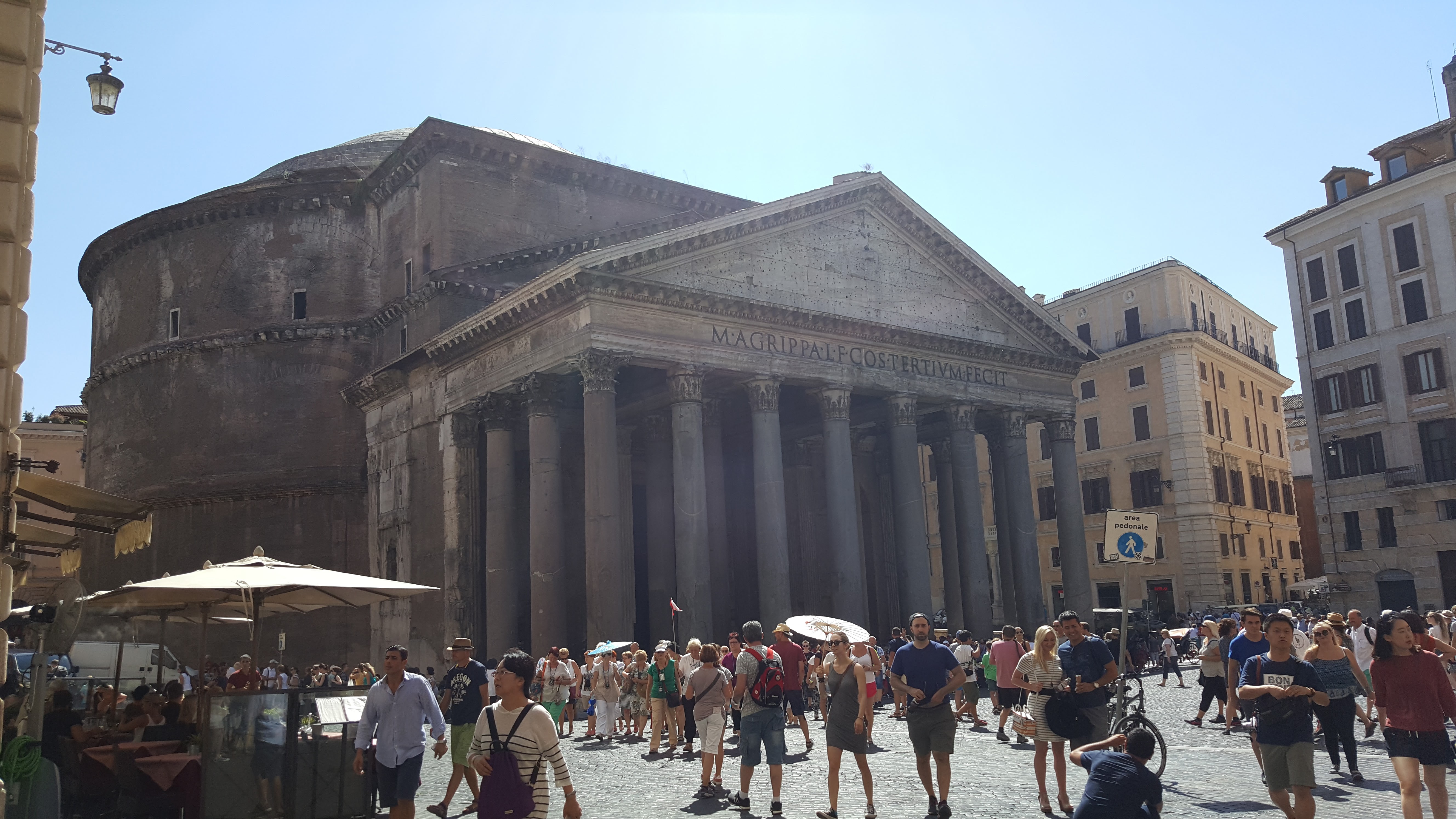 Previously a Roman temple, it's now a church.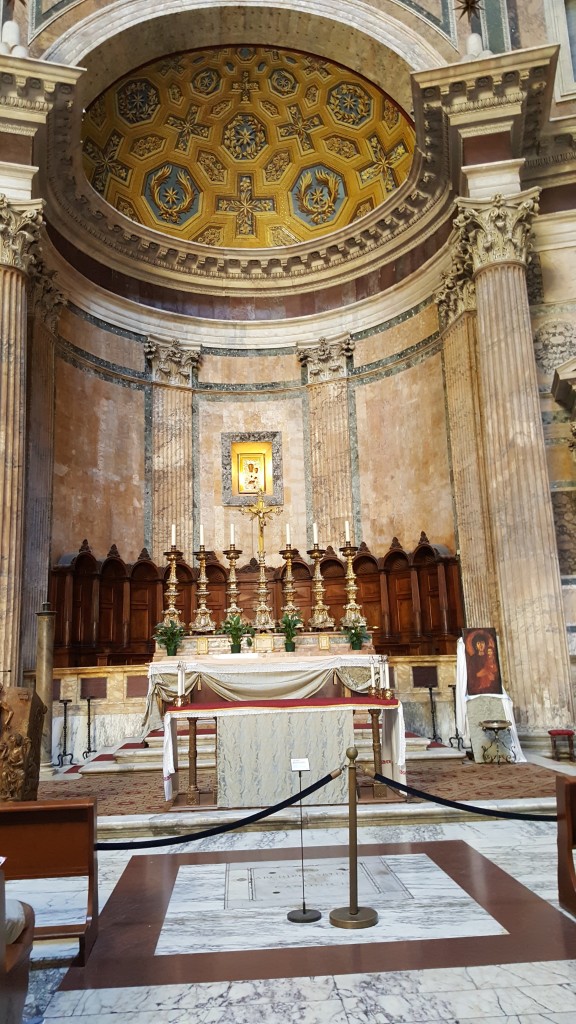 The hole in the top of the dome across the ceiling with its beam of sunlight shining in, makes it the most unique and fascinating structure!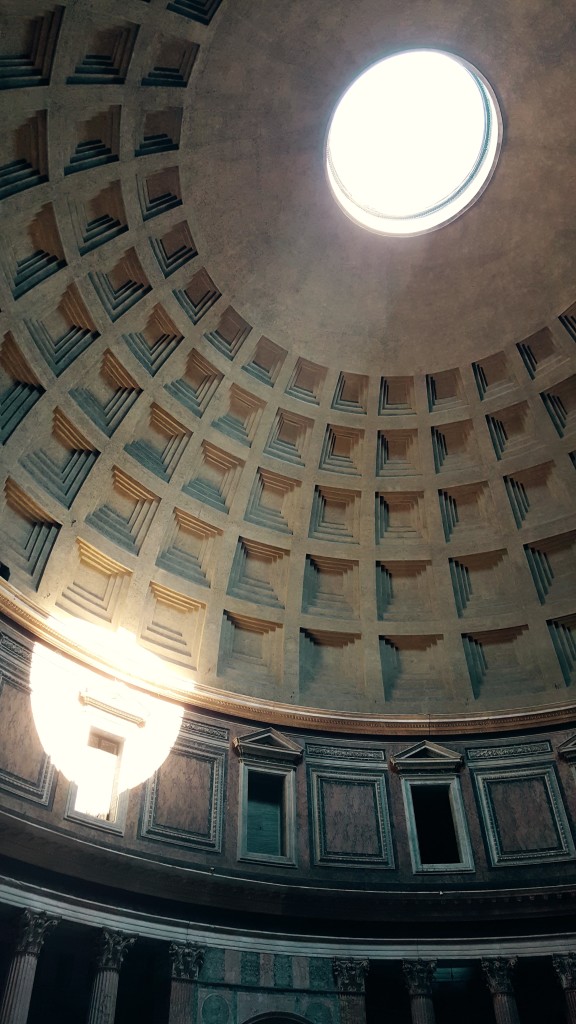 Italy's "largest and most famous Baroque fountain (Baroque = a popular European art form between 1600 and 1750)" is the Trevi Fountain. I wish we could have spent a little more time here exploring each and every angle but it is extremely crowded and hard to get to close, because of all the people.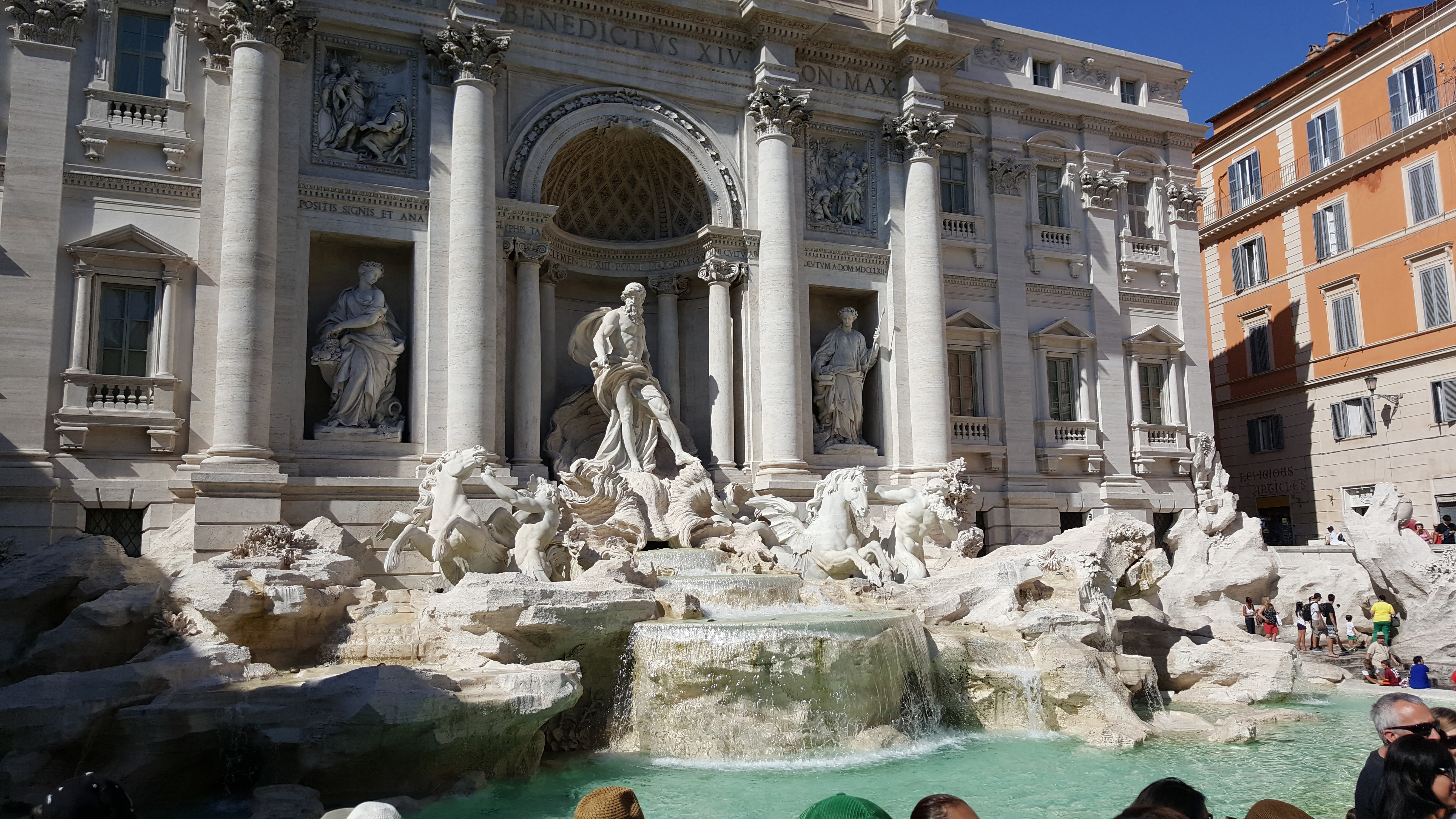 Take a look at City Hall…So many intricate details in the architecture, from top to bottom.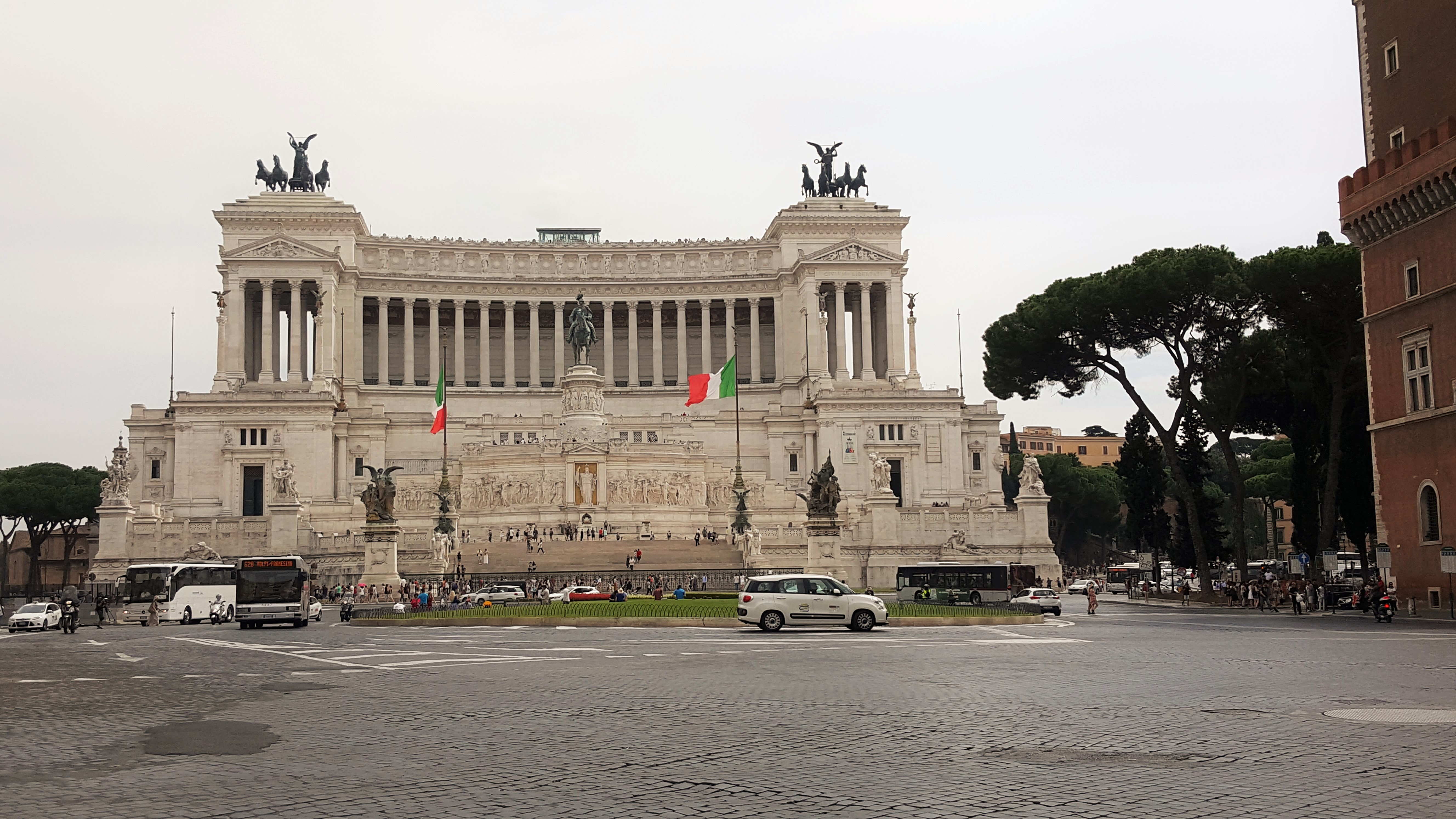 That whole area including the Colosseum (even though it too had construction going on) really peaked our interest and we spent lots of time looking around "The Old Rome – the noteworthy medieval and renaissance center of Rome."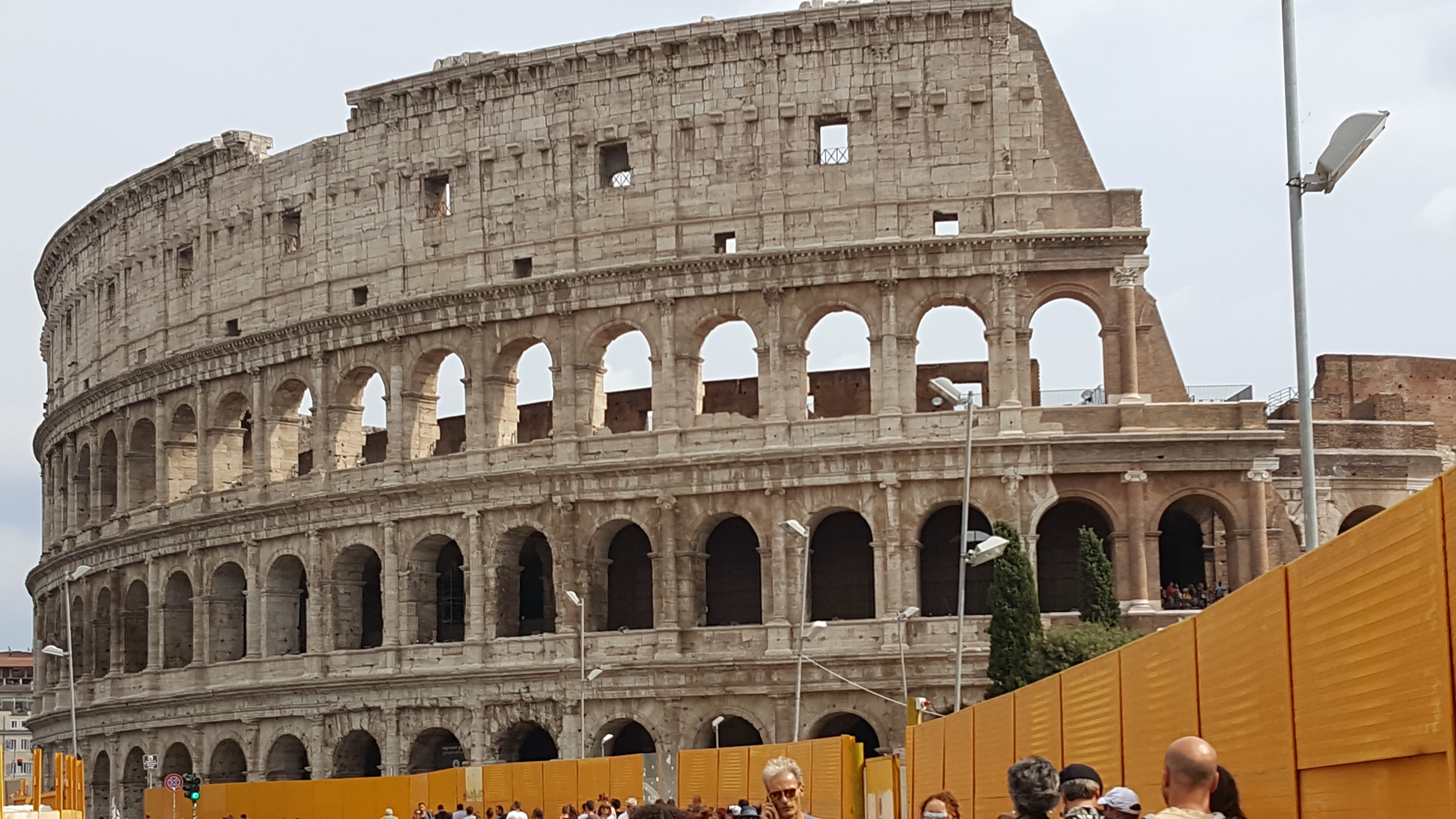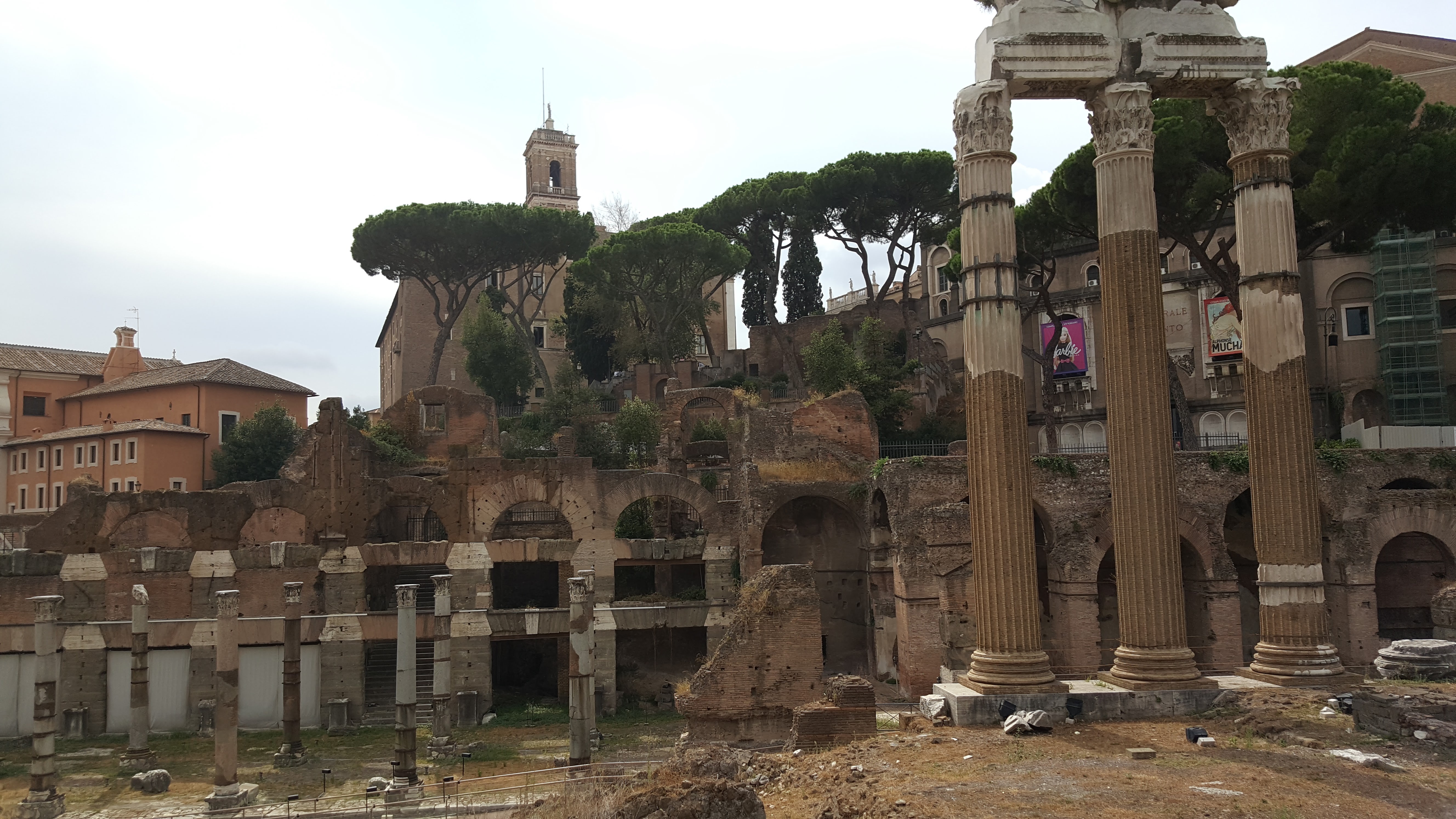 Selfie time! Here we are at Vatican City. The weekend prior to our visit, Mother Teresa was declared a saint by Pope Francis, which explains all the chairs and fencing!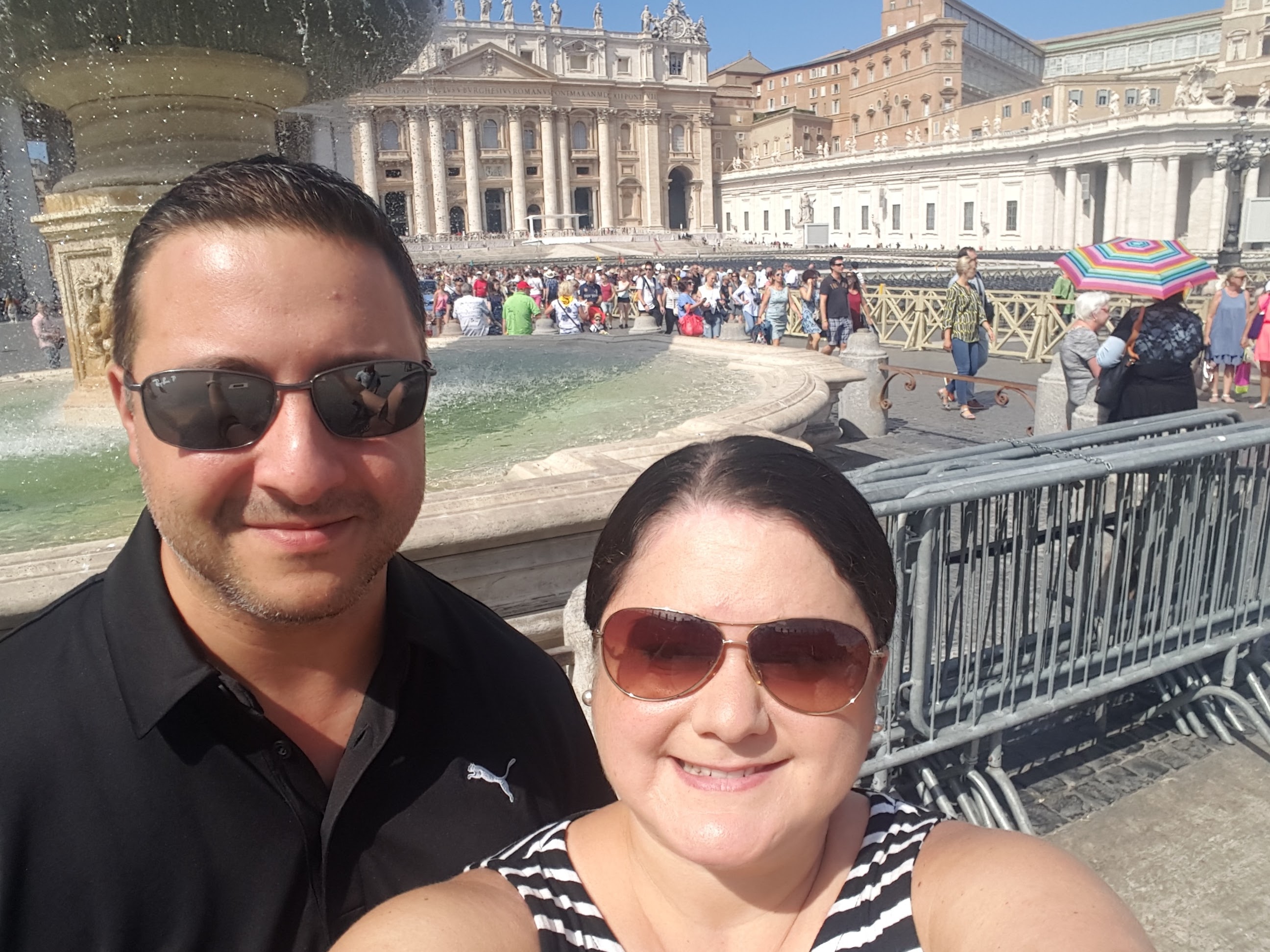 We did not go into the Sistine Chapel but instead opted for the St Peter's Basilica.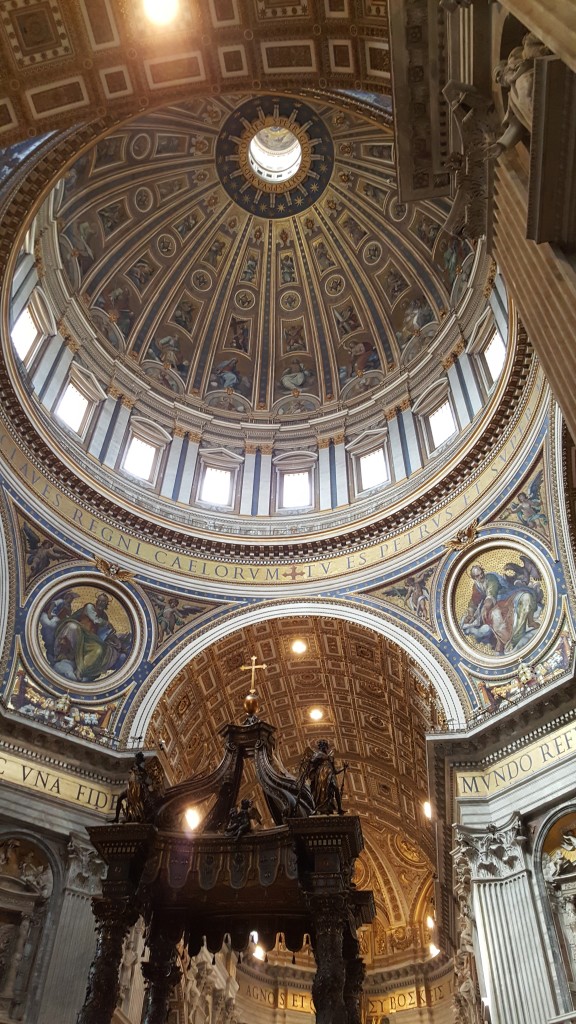 Multiple masses were going on, so people were just about everywhere. But you could spend hours in there looking at every last detail of Michelangelo and the other talented architects and artists who took part in building this massive church, where even tombs of previous popes sit.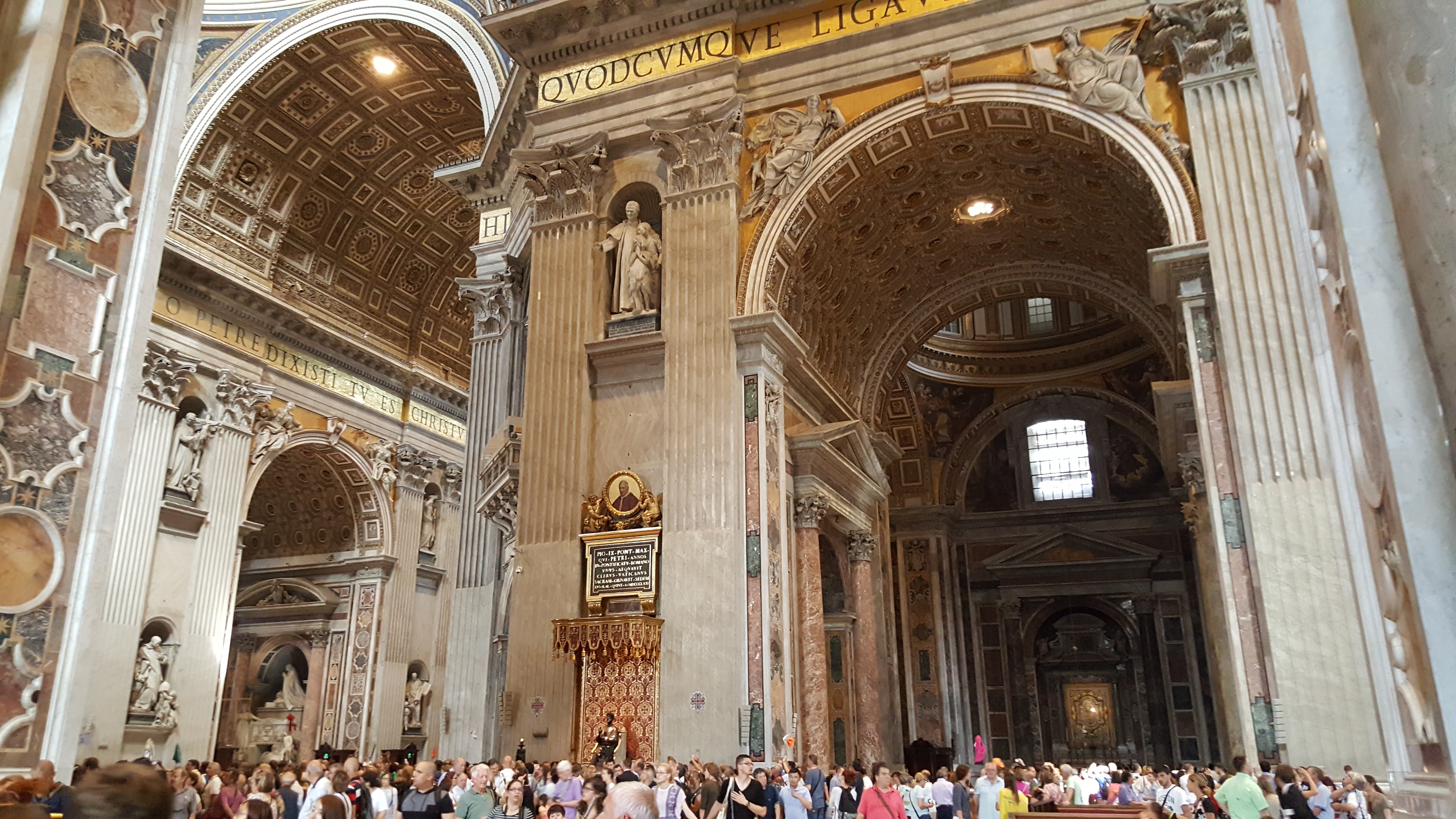 I can't wait to share food photos, our day trip to Florence, and the reason why we went to Italy in the first place: the husbands cousins wedding in Umbria!
Have you been to Italy? What sights were your favorite?