A new twist on chicken salad hit local grocery stores from Willow Tree Farm (and I got to try them both!)
Sriracha Chicken Salad – featuring "the hot and tangy taste of Sriracha, with just a hint of sweetness,"
And the Avocado Chicken Salad – "made with avocado mayonnaise, this cranberry studded chicken salad has 70% less fat and 50% few calories than the original and is gluten-free."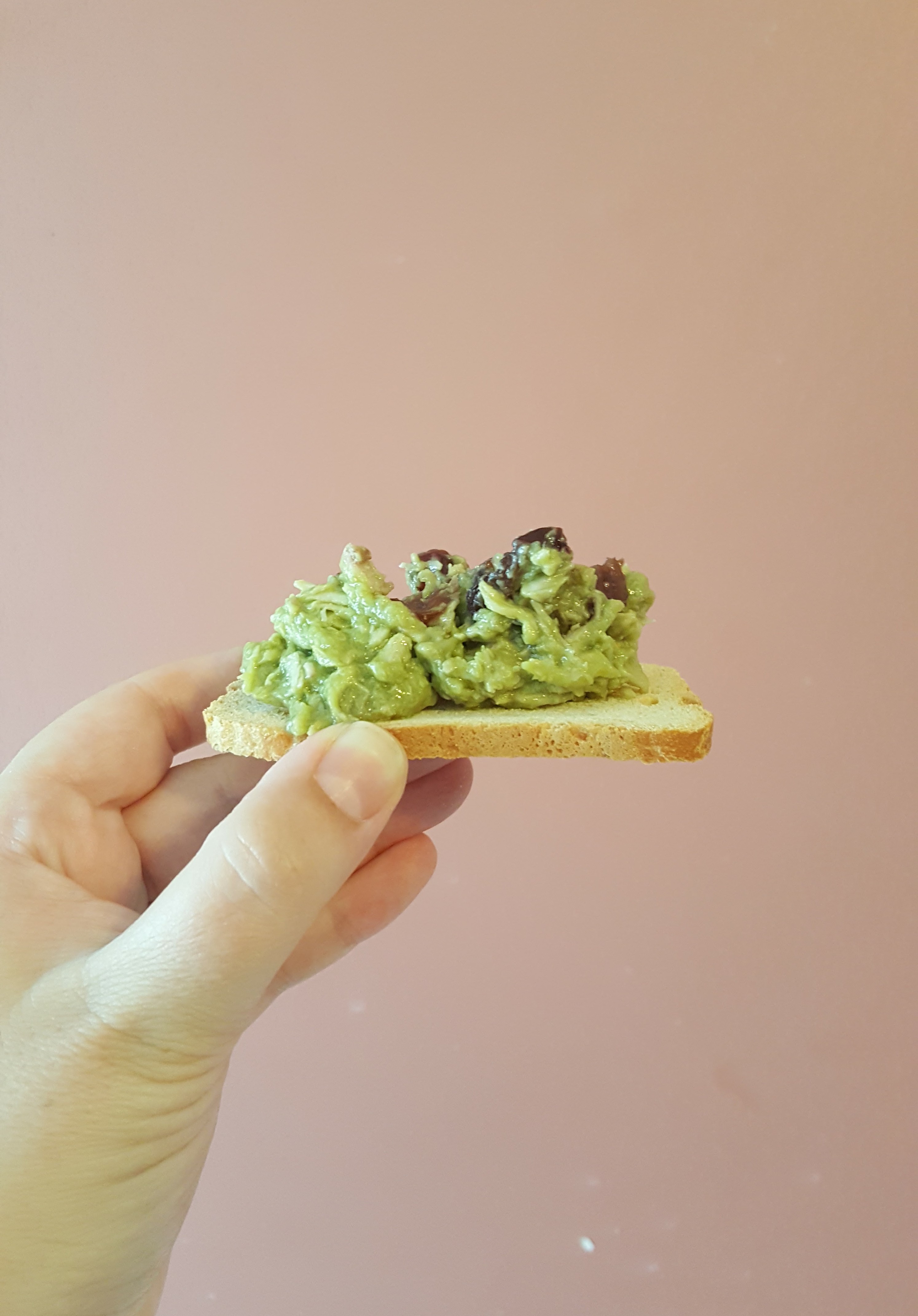 Both were delicious! The avocado chicken salad is creamy, and I love the tartness and texture of the cranberries. It is a unique combination that would go well in a wrap sandwich, on melba toast or crackers (as I enjoyed it), on a salad, or just plain as a healthy lunch or snack.
The sriracha version is a spicy food lovers dream. If you love all your food with a kick and like a bit of heat in all your foods, this one is for you. Also very versatile! Willow Tree Farm actually shared a fun sandwich recipe idea, inspired by the Tom Brady/Patriot's situation – the  "TB Suspension Kicker."
They said "as New England's premier provider of freshly prepared, hand-crafted poultry pies and deli chicken salads, Willow Tree Farm are long supporters of the Patriots and Tom Brady and are an iconic New England success story, just like TB12."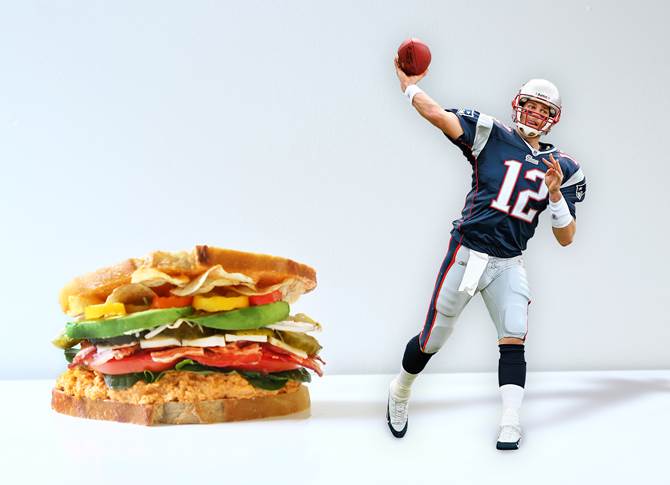 For the recipe, you simply make a sandwich using the following ingredients:
TB Suspension Kicker
·         Willow Tree Farm Sriracha chicken salad
·         Mixed greens
·         Heirloom tomatoes
·         Cabot Pepper Jack Cheese
·         Slice of avocado
·         Banana peppers
·         Bean sprouts
·         Stonewall Kitchen Sriracha aioli
·         Grillo's Pickles
·         Cape Cod Original Potato Chips
·         Bacon
·         When Pigs Fly Sourdough Bread
Pick up your Willow Tree Farm Sriracha Chicken Salad just before game day throughout the New England region at hundreds of supermarkets including Shaw's, Hannaford, Trucchi's and Big Y as well as at the brand's retail store in Attleboro, Massachusetts.