Did you know, now-a-days some gals make asking bridesmaids and members of your bridal party involved in your wedding, just as special as a proposal? You will see tons of ideas all over pinterest and online. I shared a peek at what I gave my girls in this post.
With my sister getting married this October (yay!) she went all out on making my other sister and I feel extra special. Even though we knew we were her matron of honors anyways, we got special goodies in the mail!
The following items would be not just perfect for asking but they would also make great gifts to give to bridesmaids the wedding weekend to thank them for participating in your big day (you can see my other bridesmaid gift ideas here)!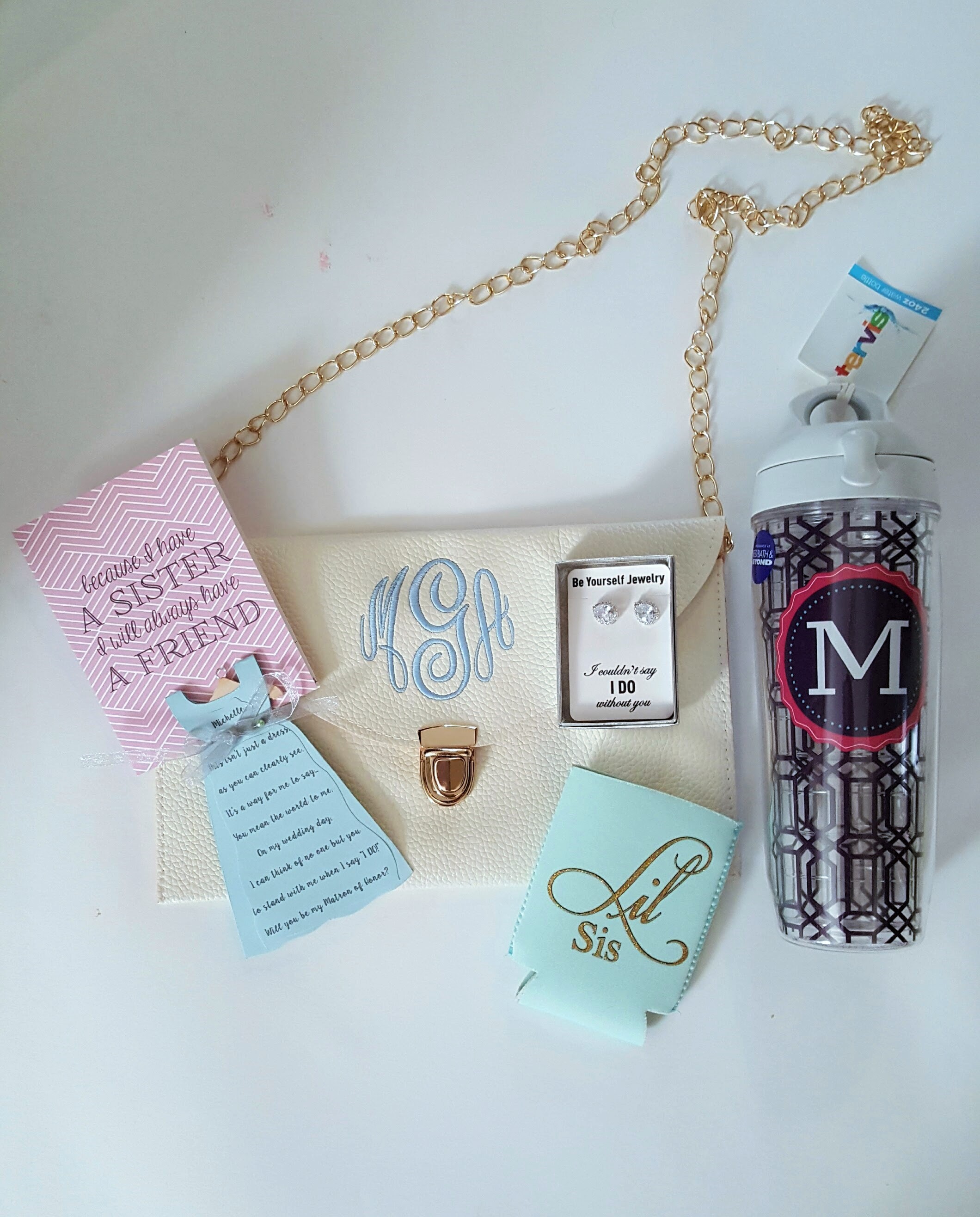 First of all, can you believe she MADE THIS? Talk about crafty.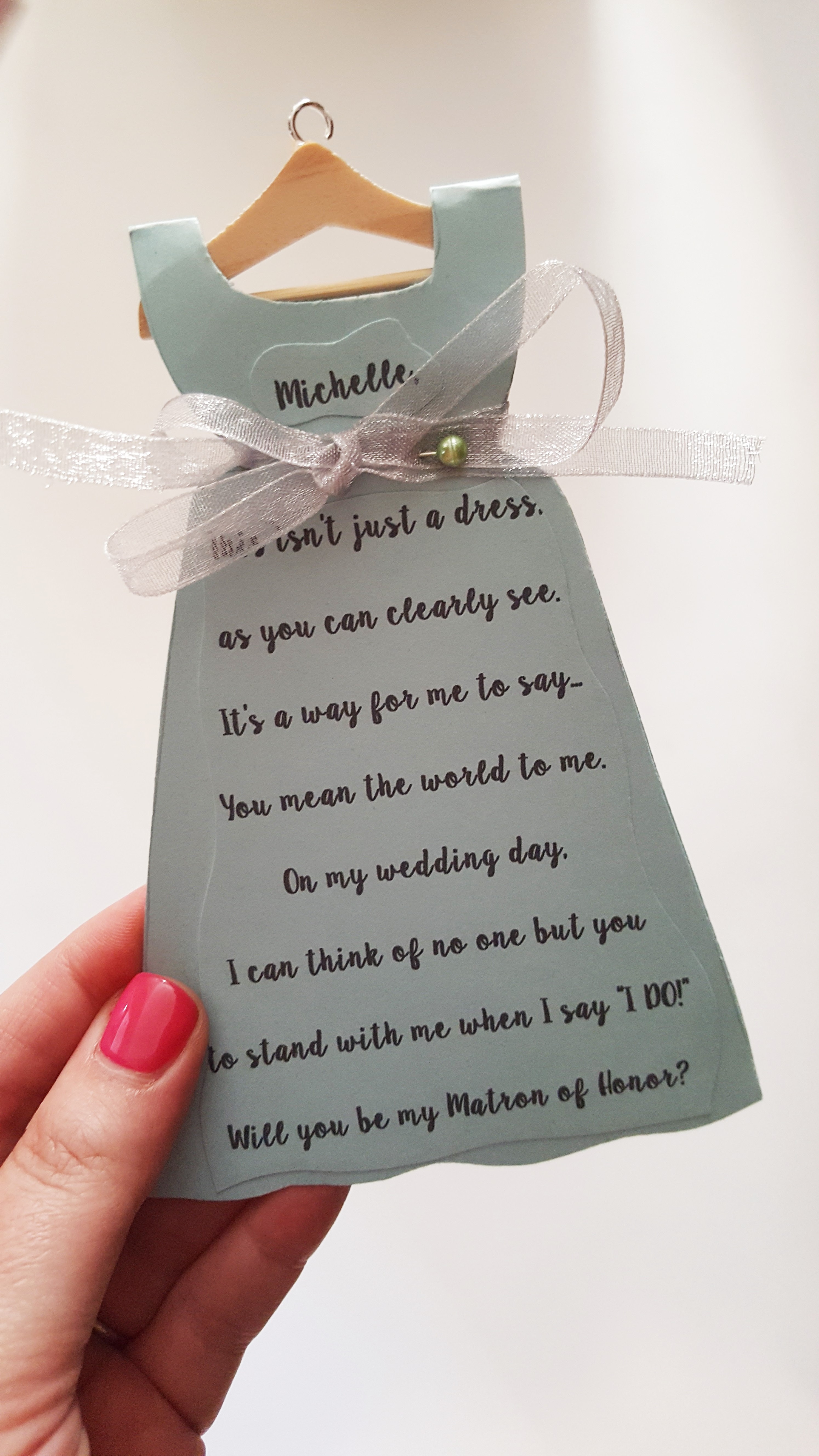 The purse will be the perfect accessory on her wedding day – although the chain broke within minutes. Yikes.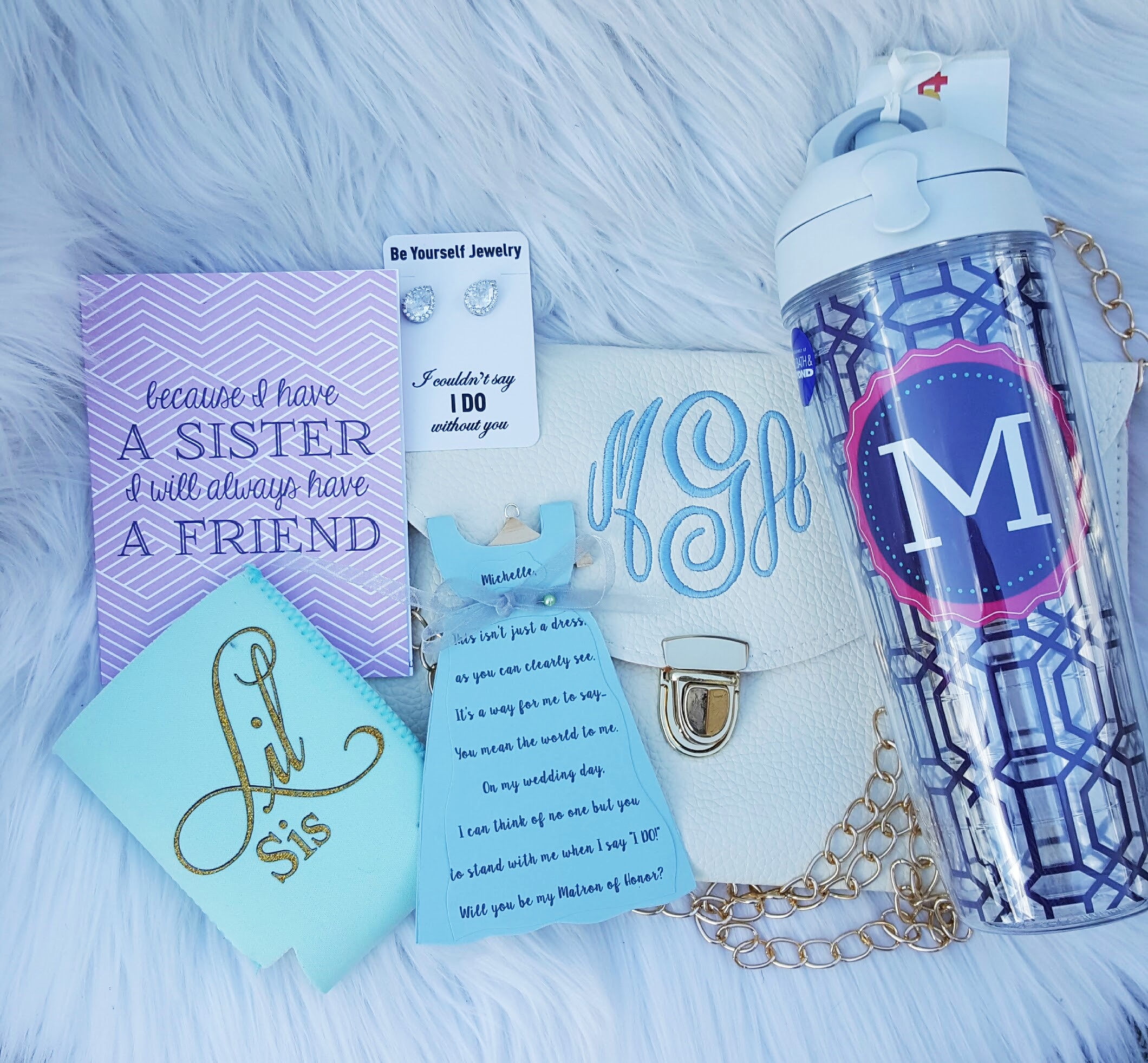 You can never have too many coozies and tumblers!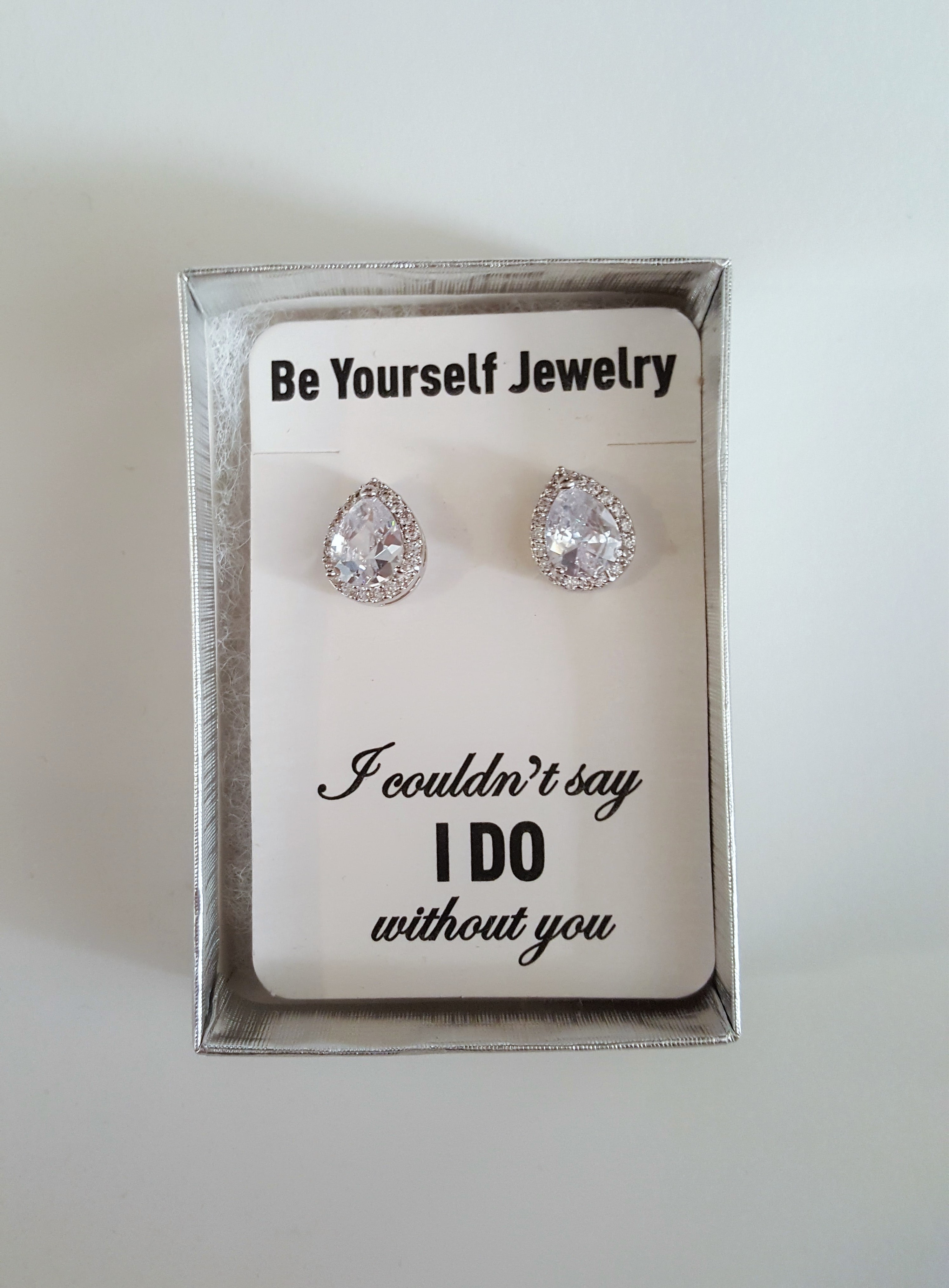 And the earrings I can also wear on her wedding day, from here.
I of course gladly accepted her "will you be my matron of honor" question and am counting down to the big day! (8 weeks!)