It's time for a quick run down of this week's favorites!
1.Favorite in the garden –
If you have followed along for a while you know how much the husband and I love the garden! Now that the weather is on the up, almost everything is planted and ready to go. There are a few new additions this year including blueberries and radishes.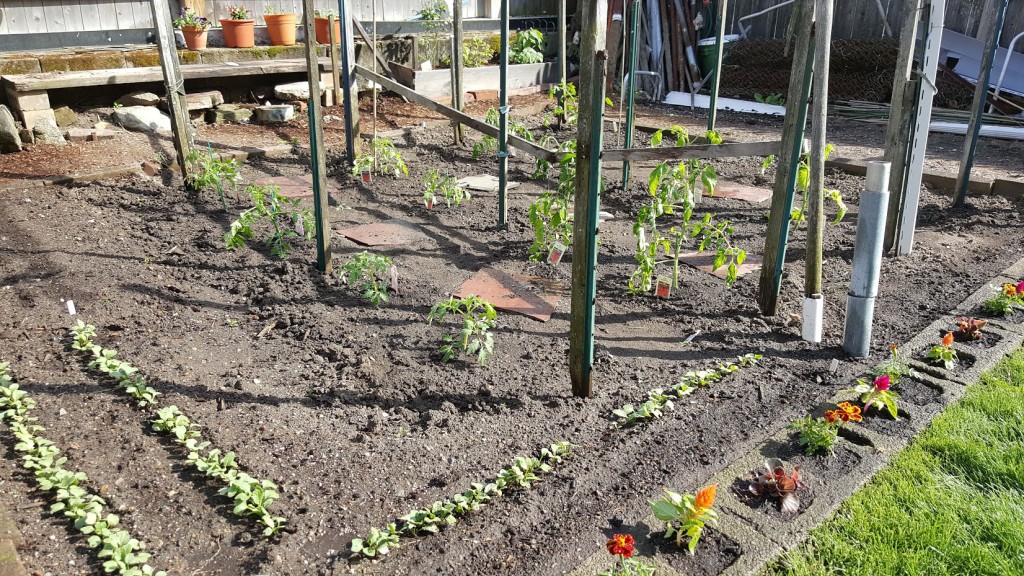 2.Favorite in photos –
I can't go anywhere without snapping pics and I love these fuchsia hanging plants at the garden store and how gorgeous the pic came out!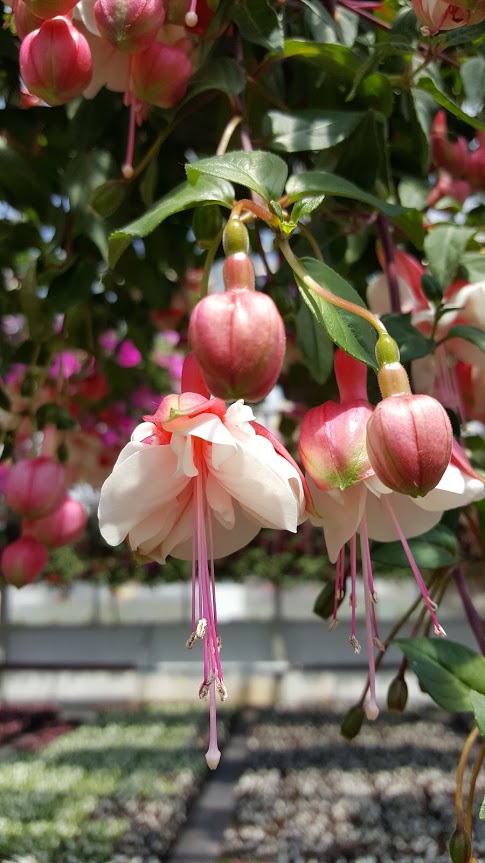 3.Favorite in food-
I am one spoiled gal. My husband cooks me dinner most nights, and one of my favorites recently was chicken picatta featuring artichokes and lemon and lots of capers, served with pasta and spinach (similar recipe here).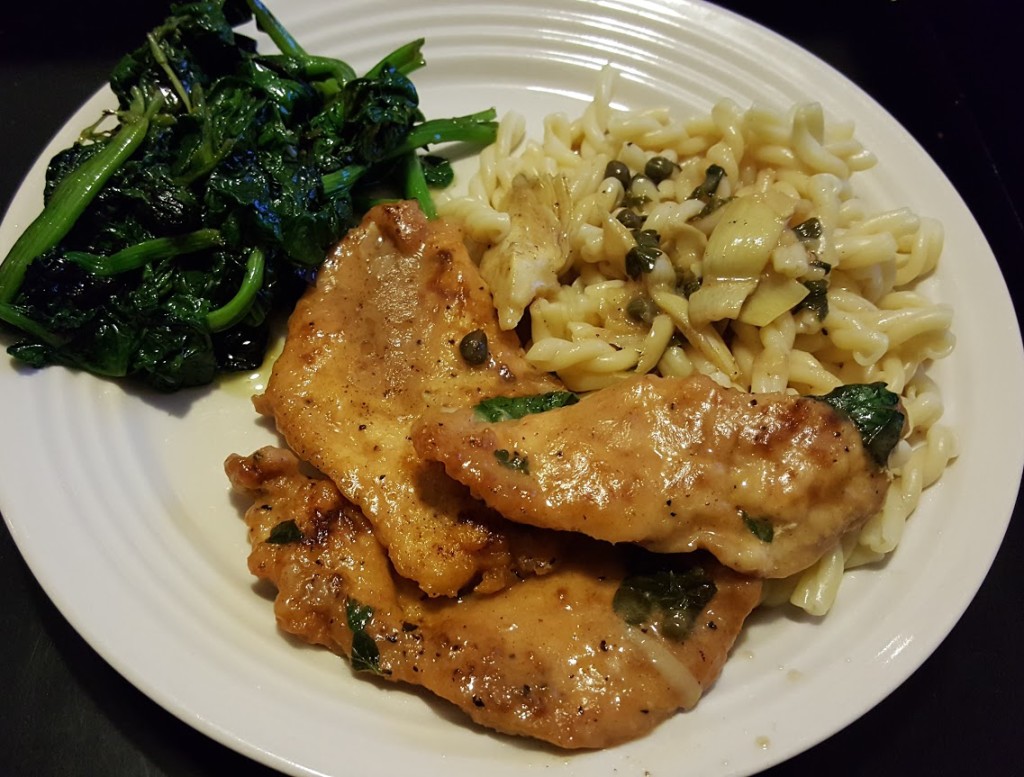 4.Favorite freebies –
If you follow along on Instagram, you saw I received an amazing array of beauty and body products from Influenster! A bright pink polish, nail polish remover, a granola bar, a flyer for Kylie Jenner's nail polish, a body oil, deodorant, and thickening hair spray. My favorites are definitely the polish and the granola bar!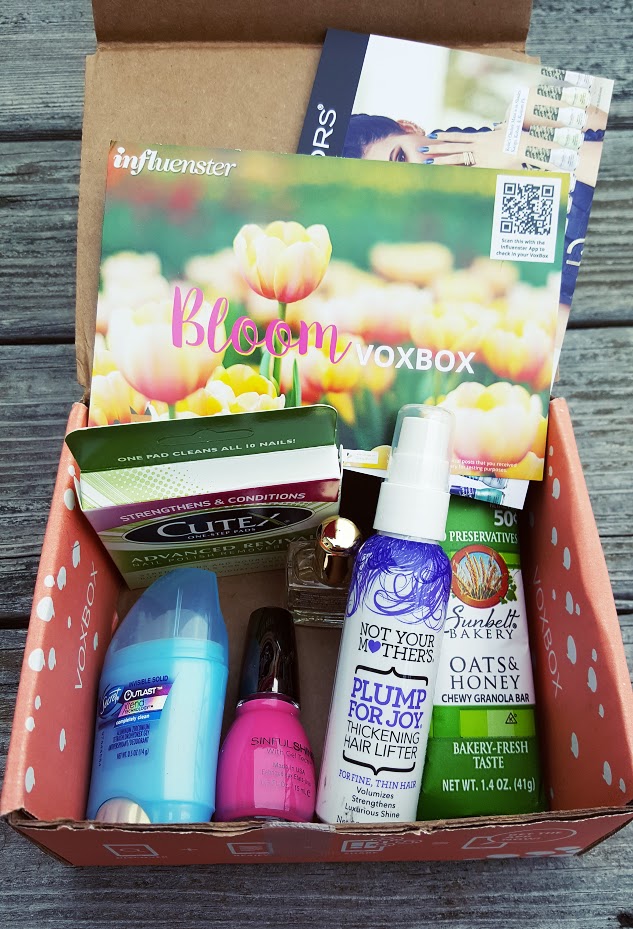 5.Favorite in drinks –
One of my besties was home for a month and we went to Tony C's where I tried their sangria and was pleasantly surprised. There is something about spring time and sangria and sunshine that really makes me smile. That and seeing one of my favorite people ever for some quality time before she gets hitched in Hawaii (sigh, no I can't go because of work and $$ – insert major sad face here)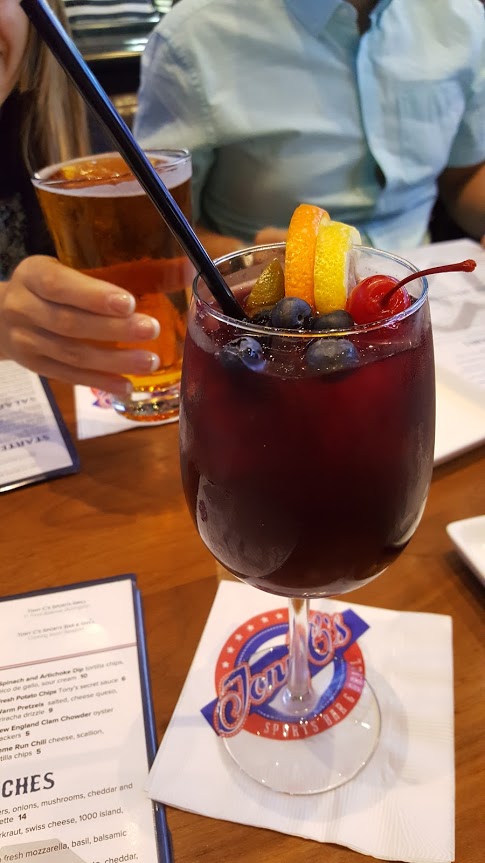 That's all for now! What's up with you – how about sharing some favorites in the comments?
*I am linking up with Life in Leggings and A. Liz Adventures  for Friday Favorites.