Time for my first favorites post of 2016!
First off, Happy New Year! I hope you all had a great holiday season! I can't wait to back-track and share some pics from Christmas but for now, here is what I am loving lately!
1. Favorite in subscription boxes – 
My January Stitch Fix was pretty spot on as to what my style is! BUT I still am yet to keep the whole box! If you are not familiar, you pay a styling fee. Get 5 items shipped each month. You choose to keep the whole box, for a discount. Or pay for each item you keep individually, and return what you don't like. Here is what came…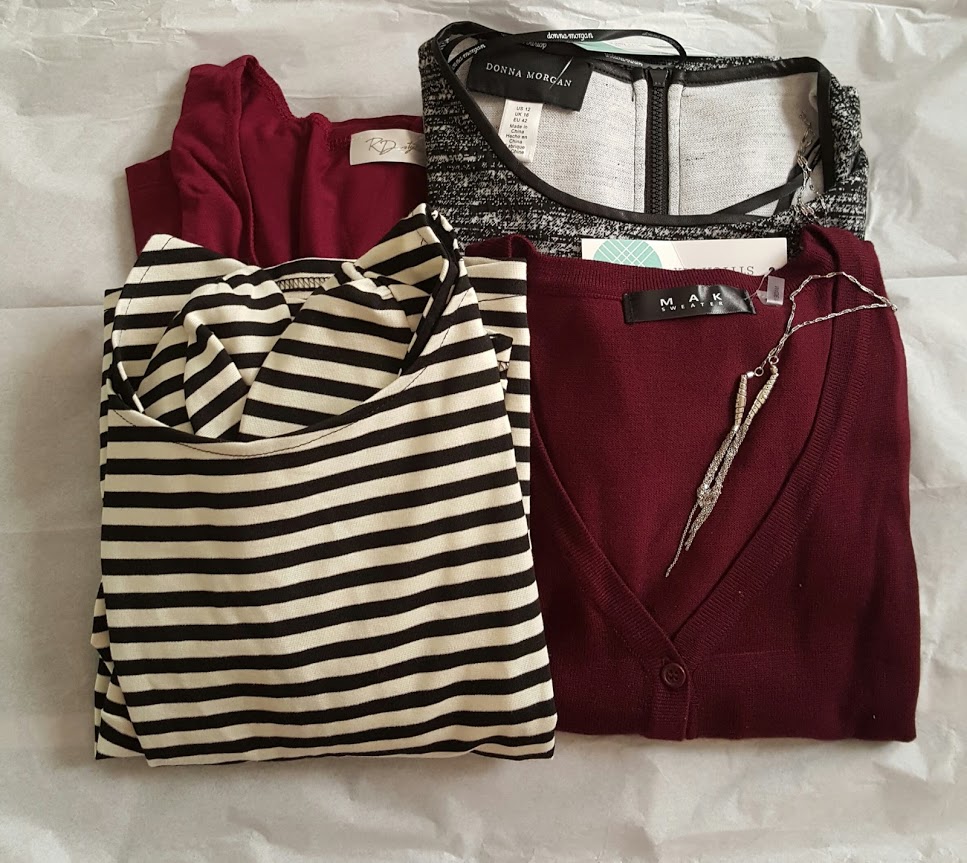 A striped dress, tassel necklace, burgundy cardigan, burgundy dress/tunic, and a grey dress.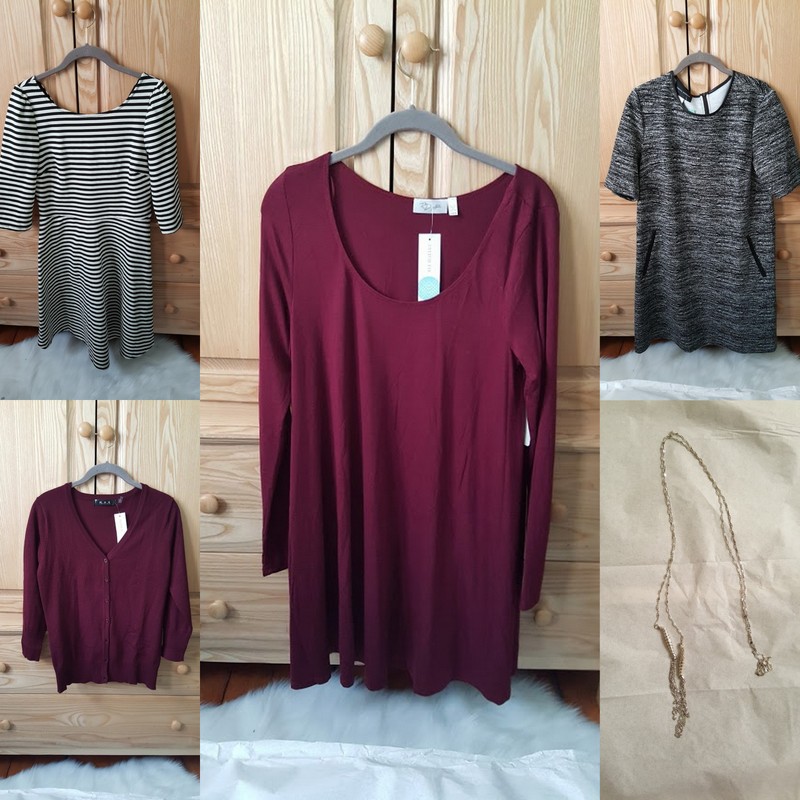 I kept one item…the dress in the center! It is perfect for work and I even threw on a statement necklace and wore it to a friends house on New Year's Eve.
2.Favorite in freebies- 
Thanks to Influenster, I got a gift box filled with St. Ives products to test out including an oatmeal scrub, pear body lotion, and citrus body wash! With the cold weather, my skin NEEDS the lotion, so that is my favorite item in the box so far.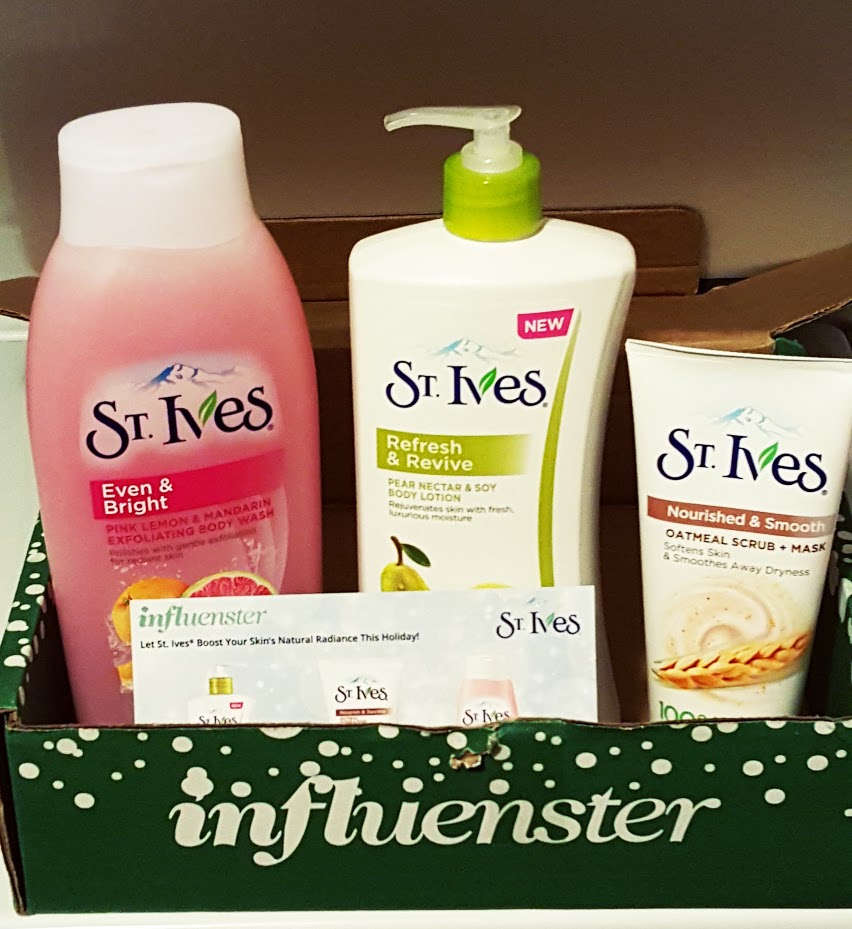 3.Favorite in food-
For the holidays, my boss took me out for lunch to commemorate the end of a successful year and to enjoy ourselves and get out of the office at Christmas time. I chose Post 390 in the Back Bay, in downtown Boston for us to go. The Greek Salad with Steak was really delicious (as it should be for $25 for a salad, ha!) The steak was cooked perfectly and served on top of a baguette, and as you can see, a hearty portion. And the salad was fresh and crisp with no shortage of feta cheese! So much fun!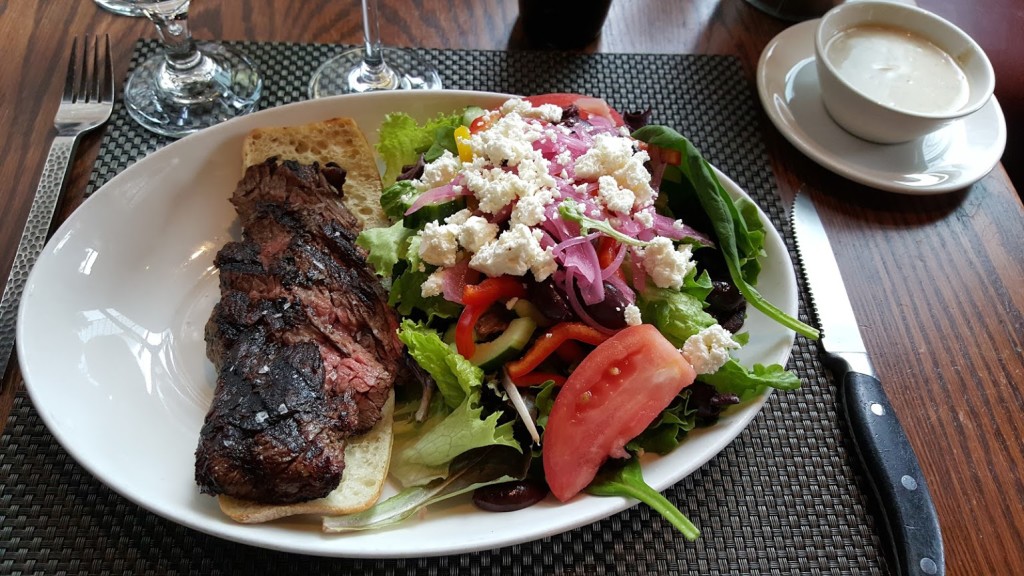 4. Favorite in beauty-
Have you seen Target's beauty boxes? They are a combo of full size and sample items, featuring brands that Target carries. They have a pretty good discount – anywhere from $25 to $50 worth of products for $5-$10! I picked up a couple men's versions for Christmas for the hubby and his brother. And then I bought myself one! I got this version which is now sold out, with my standouts being the mascara, lotion, and eye shadow!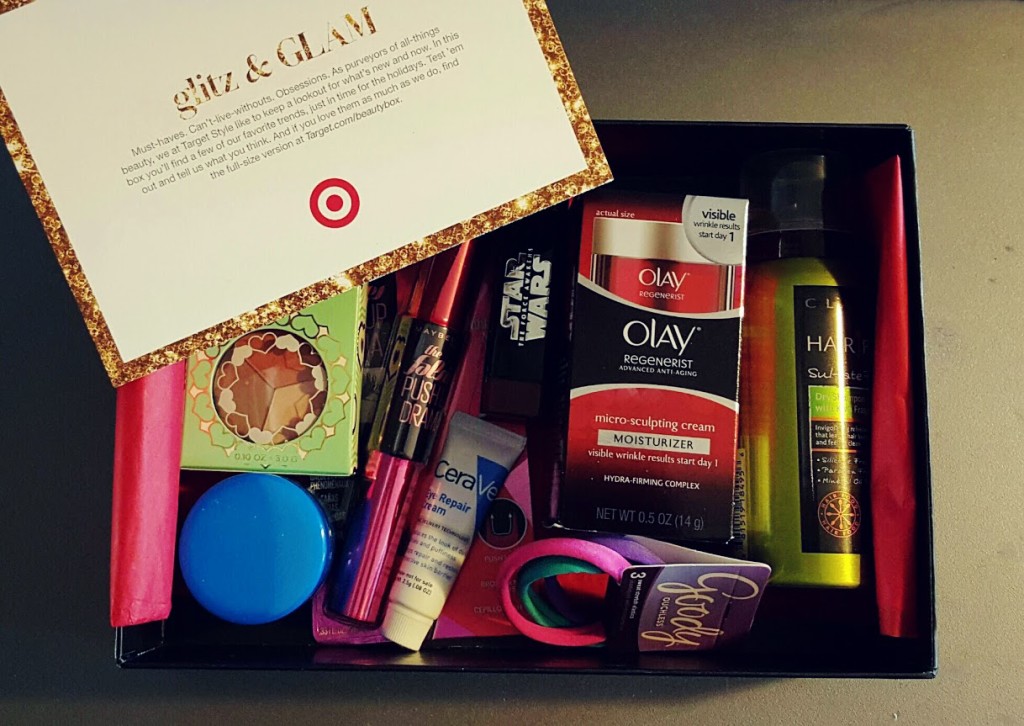 5.Favorite in fashion –
Since snowy days are just around the corner, I bought myself a new pair of boots: called Khombu Annie! Only $50, lined with fur, water and snow proof, and actually quite stylish! I love the quilted pattern and the tassel shoe laces. It will make things just a tiny bit more bearable on the next messy, wet day!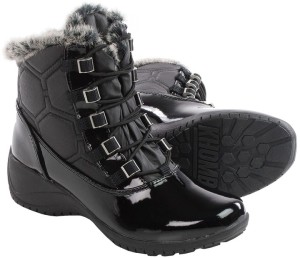 That's all for now, TGIF! Again, Happy New Year! Be sure to share what YOU have been up to in the comments, let me know anything you want me to post about, and anything else – I appreciate you keeping up with this little blog

*I am linking up with Life in Legging for Friday Favorites.