You all know I LOVE trying new things and I was so excited when MunchPak.com got in touch to share details on their subscription box filled with unique snacks from around the globe! They offer three sizes of their boxes: MunchPak Mini (5-6 Snacks), MunchPak Original (10+ Snacks), and MunchPak Family Pak (20+ Snacks). I had the chance to try the original and it was so fun digging in and seeing what (and from where!) the snacks were from.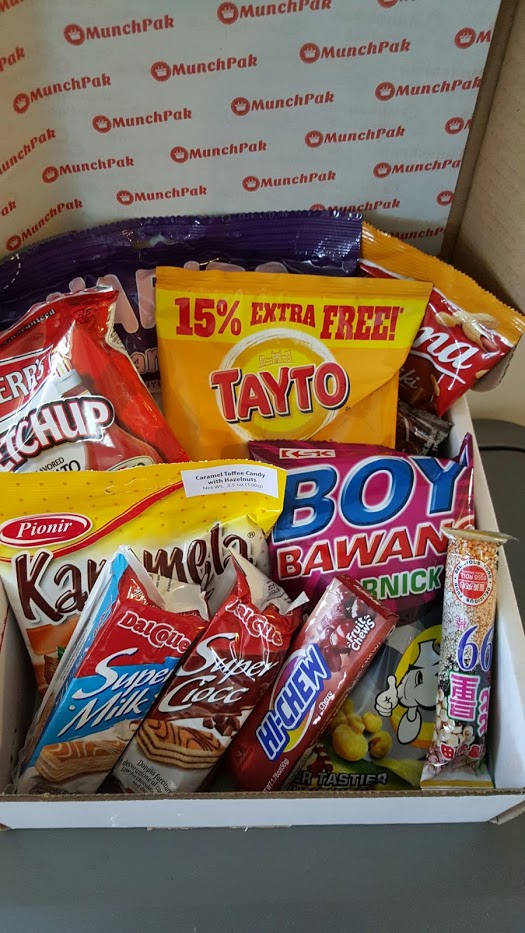 We still have more snacking to do but some standouts are the DalColle which are Italian snack cakes and I surprisingly liked the ketchup chips! The Festy cookies are similar to Oreo's which you cannot really go wrong with! Made in Serbia, the Prima Pretzel sticks were light on the peanut butter but actually really good for a salty snack fix. The husband dug into the chicken chips, Tayto, from Ireland and seemed pleased with them!
All and all I have NEVER tried any of these brands before, so it was fun to explore. I know some of you have mentioned to me about staying away from processed foods so this is not for you, but for snack lovers who like surprises and treats, Munchkpak definitely has you covered! Prices are $10 to $40 a month, depending on the box you pick.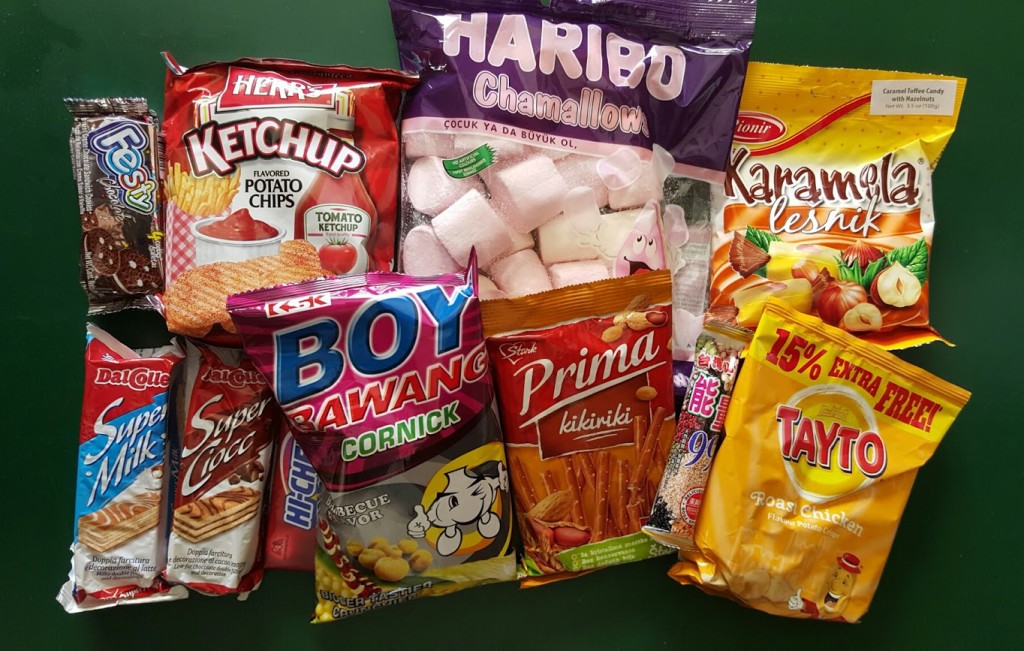 Guess what? They were kind enough to share the snacks with YOU! One lucky winner will get a Munchpak of their own! Good luck!