With Halloween, Thanksgiving, and Christmas around the corner, I am so excited to present today's giveaway to Stationery Studio! They specialize in personalized stationery and gifts, and have over 22,000 products to choose from!  One lucky Eat and Sip reader will win $50 gift card to go nuts on their site!
Stock up on party supplies for your Halloween party…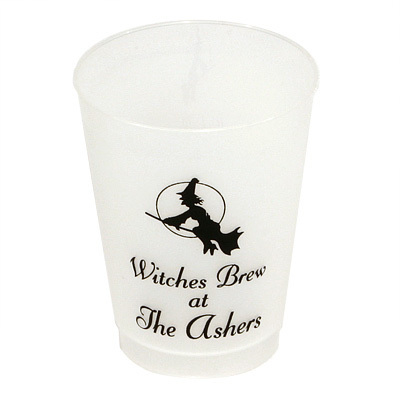 Get snazzy personalized Thanksgiving napkins…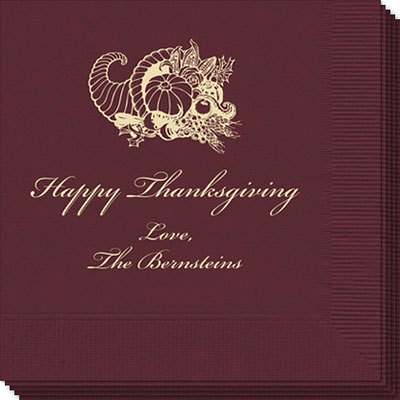 Or how about return address labels for the holiday season!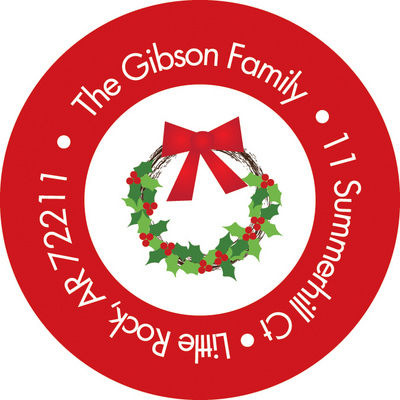 I also got the chance to browse all their products and order a few, and I LOVE it all! Just in time to show off my new last name, personalized notepads and coasters were the perfect purchases.
For her – Black Peacock Feather Initial Notepads
I got my new name, featuring my favorite pattern: peacocks! This notepad features paper that's thick and high quality, the pattern is modern and colorful, and I love the font for my name and emphasis on the letter G front and center! Plus I love crisp white paper. This will be perfect to get organized with blog stuff and biz stuff and errands, etc.
For him –  Marshall 2-Pad Set
Always one to go the traditional, classic route, the husband picked this notepad. The yellowish tone paper is perfect for his style and the simple and professional design makes it a great paper to use as stationary or just to keep his own lists of to-do's.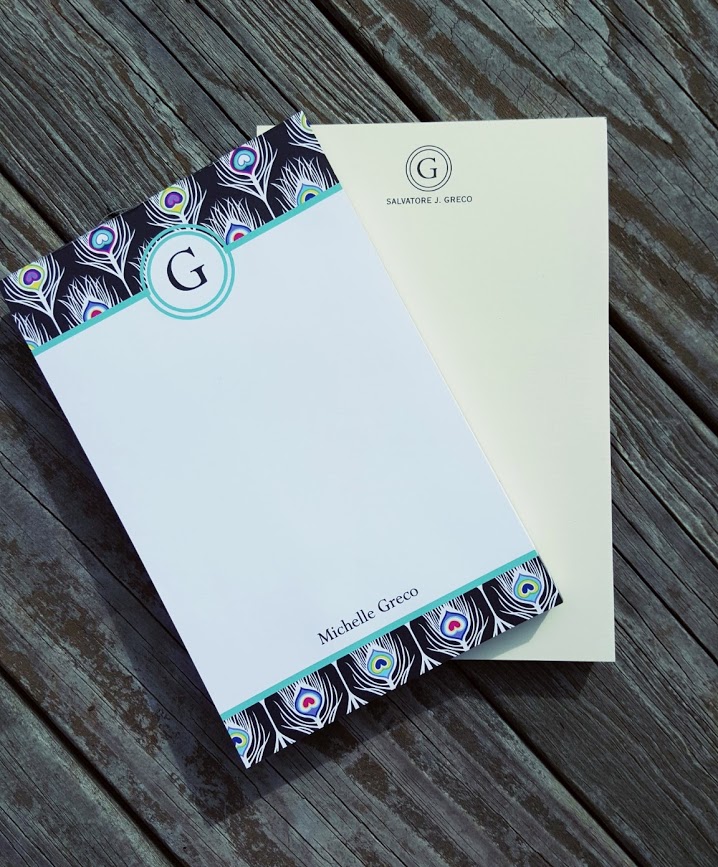 For us –
These are really high quality coasters, at such an affordable price! They would make a good gift for housewarming, bridal shower, wedding…or as we did, a treat for us to show off our last name at home. They are heavy marble, that will match any decor and the set comes with 4 coasters.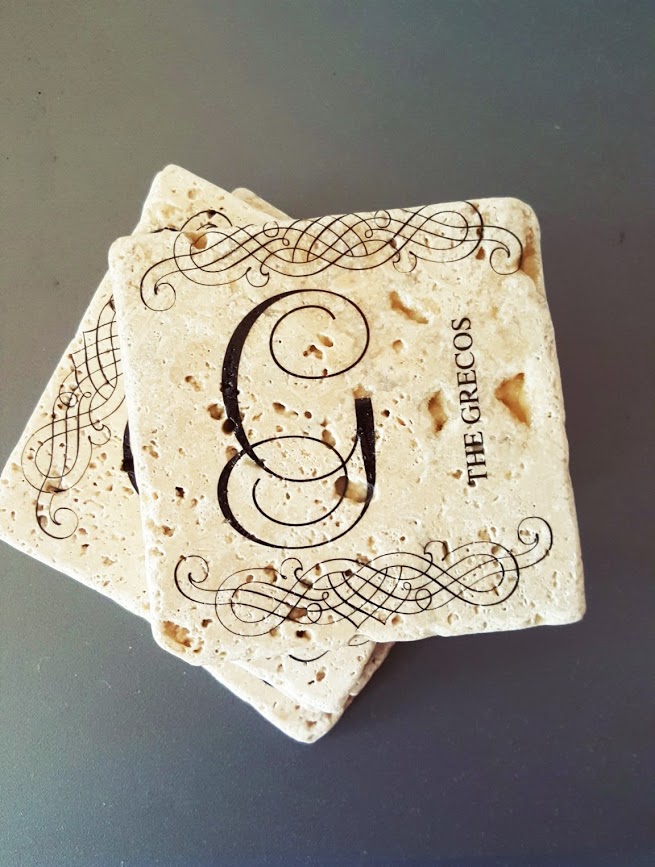 Enter below – good luck!