First the fashion trend was all about the tassels, and now pretty similarly, fringe is completely in!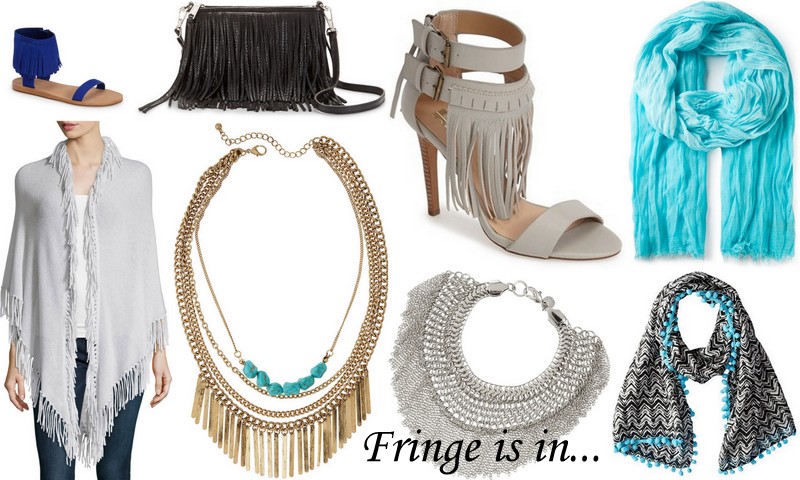 Here are 8 things I am lusting over.
JOE'S 'IRONIC' LEATHER FRINGE SANDAL
REBECCA MINKOFF FINN LEATHER FRINGE CROSSBODY BAG
KATE SPADE NEW YORK 'ALEX' FRINGE FLAT SANDAL
PANACEA TIERED BIB FRINGE NECKLACE
LYDELL NYC FRINGE MESH BRACELET
POLO RALPH LAUREN FRINGED SCARF
MINNIE ROSE CASHMERE FRINGE-TRIM SHAWL
JULES SMITH WOMEN'S SHADOW CHEVRON SCARF WITH POMPOM FRINGE
Which is your favorite?