You know those handy dandy baskets of goodies in the bathroom at the last wedding you went to? The bride, family members, or friends took the time to put that together to add an extra special touch to the big day for the wedding guests! Yes, it is optional and not something you HAVE to take the time to offer, but I wanted to do one for each bathroom for guests.
Here is what went in my wedding – women's restroom basket (for other wedding planning bride-to-be's):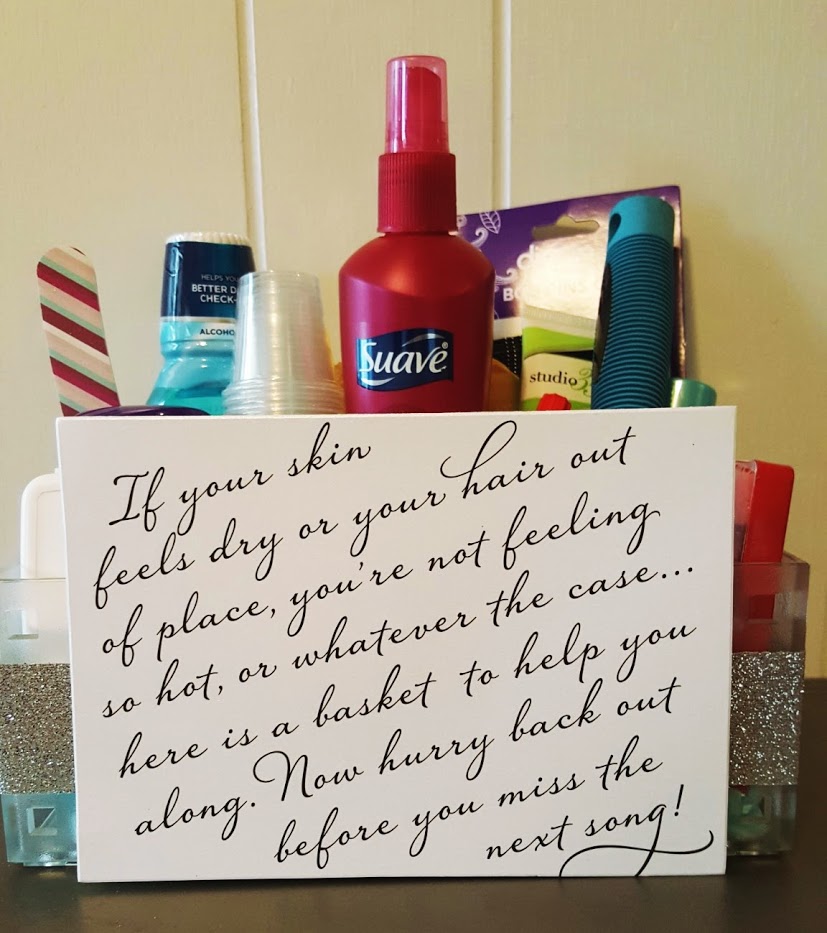 What you need:
Basket – (mine was from Christmas Tree Shop for $3.99- called the stacked storage basket by Nantucket distributing )
Sign – "If your skin feels dry … I purchased mine here.
Ribbon
Tissue paper
Tape
Whats in it / shopping list:
tampons
pads
mouth wash
small cups (for mouth wash)
hair spray
bobby pins
brush
elastics
first aid kit
sewing kit
tums
aspirin
q-tips
tide stain stick/pen
chapstick
lotion
body spray / perfume
nail file
gold bond powder
deodorant
teeth flossers
I went to the dollar store, Christmas Tree Shop, and CVS and stocked up on all these goodies for my guests. I used the ribbon and tape to display the sign propped up around the basket and put tissue on the bottom to cushion all the products.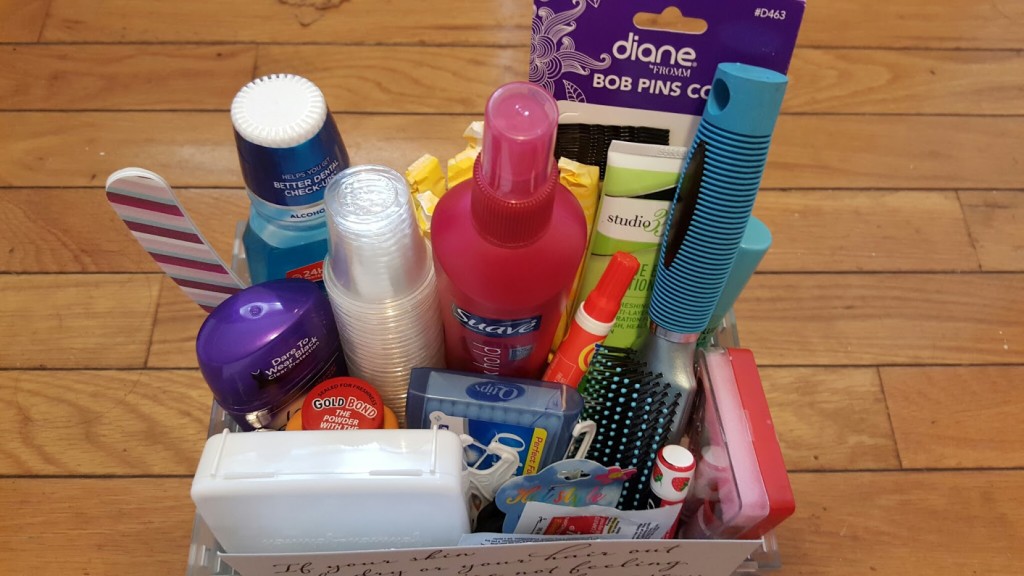 We got lots of compliments and I even had a moment to use the hairspray, file, and a few other items. And the leftovers came home with us at the end of the night!
Happy wedding planning!