I am linking up for this weeks 5 on Friday –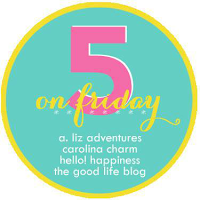 A. Liz Adventures
Carolina Charm
Hello! Happiness
The Good Life
It's my first friday favorites, as a married lady! Since we just got back from our honeymoon, I am going to focus this post on the Aruba trip.
1. Favorite in food – Aruba edition –
There were two meals that really stuck out during our honeymoon in Aruba. One was steak dinner at El Gaucho, which is an Argentinian steakhouse, recommended and paid for as a wedding gift from my BIL/SIL.
The other was at Hopi Bon Grill. Rewind to last Thursday when we went deep sea fishing as a honeymoon excursion. I was really sea sick so I admit I didn't get too involved with the fishing, but Sal caught three nice sized Mahi Mahi, which were brought over to the restaurant by our captain, to prepare for us by their chef for lunch!
They prepared it two ways: with teriyaki sauce and sweet + sour sauce, and then served it with plantains, mushrooms and peapods, and rice. It doesn't get any fresher then that! Two hours after the fish was caught, a lunch feast for us!
2. Favorite in drinks –
Our honeymoon package was all inclusive and we couldn't get enough of the mojitos at the hotel!
3. Favorite photo – 
Our hotel room at the Riu had stunning views. Every night we caught the sunset from our balcony and I love this picture I took with my phone that captures the beauty of the hotel pool and beach too.
4. Favorite honeymoon outing –
Definitely out of my comfort zone was an excursion where we did an ATV tour around the island. Sal was the driver and we got to stop at the beach, an old gold mine, a lighthouse, and a historical church while soaking up the sun, sand, and navigating around Aruba. It was so fun and I got plenty of pics.
5. Favorite part of the honeymoon –
Relaxing at the pool and beach with my new husband, and finally lounging around after 6 months of constant wedding planning was the best part of the vaca!
TGIF! What about you – what are this weeks favorites? Have you been to Aruba?