I already gave you a sneak peek at one of my favorite bridal shower gift ideas here, but I want to break it down further and share how to make one yourself, for a lucky bride-to-be. It is such a fun off-the-registry gift to stock up the new happy couples wine rack.
How to make a Firsts Bride-to-be gift basket:
What You Need:
cooler / tub
tissue paper
paper shopping bags
ribbon
notecard or greeting card
tags
wine (see below for wine suggestions)
1. Start off with a large stainless steel beverage tub (tons of options at Target or Wayfair)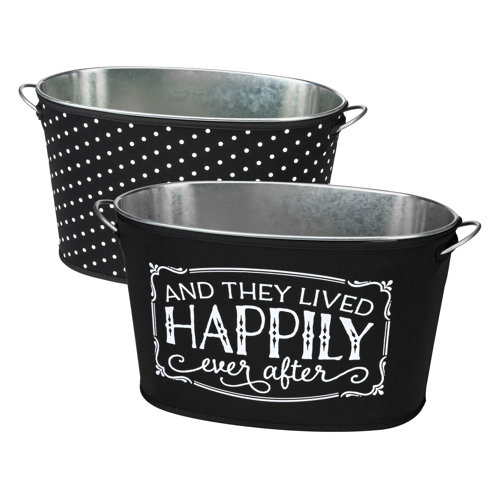 2. Crumple /rip the shopping bags to create a base layer.
3. Crumple tissue to create your top base to cushion the wine bottles.
4. Take each tag and match up with your appropriate bottle, and tie with ribbon, in a bow.
*For the tags: There are tons of tag options on Etsy – including this one – or you can of course make your own –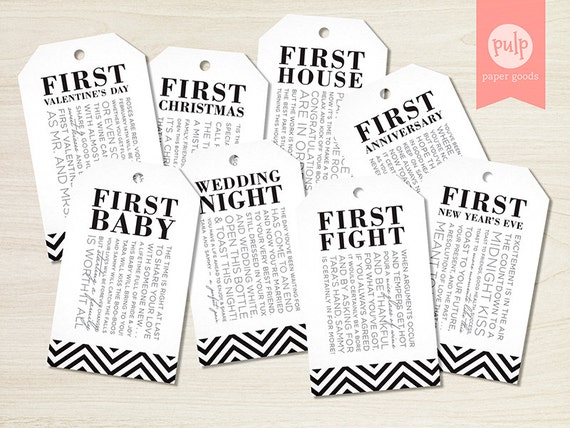 5. Fill your beverage tub up with all the wine bottles.
6. Top off with a notecard or greeting card with the message "quenching your thirst through all of your firsts." Bring to the bridal shower and get ready to wow the bride!
Wine Suggestions:
The key is to match up the theme of the tag with the type of wine!
Wedding Night – Monogomy
First Fight – Clean Slate
First New Year's Eve – champagne of course – Veuve Clicquot
First Valentine's Day – Terra Valentine
First Anniversary – Better Half 
First House – House Wine
First Dinner Party – Bread & Butter
First Baby – Barefoot Bubbly
Additional add-on ideas – wine glasses, wine carafe, and wine opener! You could even have friends chip in for a new wine rack. The options are endless!
A big thank you to Court and Meg for this amazing gift, that inspired this post! 
*disclosure – may contain affiliate links.