I am linking up for this weeks 5 on Friday –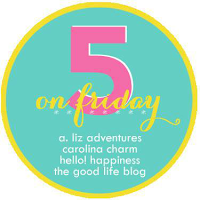 A. Liz Adventures
Carolina Charm
Hello! Happiness
The Good Life
1. Favorite in wedding – 
One month from today literally at this exact moment I will be saying I Do! Craziness. On the wedding front, most things are checked off the list and now I am looking to do the small details that will make it more personalized. This pic cracks me up from the end of our engagement photo shoot. Sal is a trooper for holding the soon to be her mr sign I got on etsy! This photo made it into our guest book.
2. Favorite thing – 
I already told you the low down on the bridal shower, but I didn't tell about the bachelorette yet! We stayed at the Westin in the Seaport area of Boston, went to the hotel bar followed by Lucky's followed by Empire! Basically were partying it up from 4:30 pm at the shower until 2 am! Great to see my friends from all walks of life…hometown, college, local Boston, sisters, sister in law, and everyone all in one place!
Not everyone made it into the group pic which seems to be one of the only photos I have of the end of the night!
3. Favorite in food –
I cannot get enough of lettuce wraps. We went to All Seasons in Malden and as usual, they hit the spot. They are even better then my other favorite lettuce wraps at pf changs and at cheesecake factory.
4. Favorite in fashion – 
I totally lucked out at White House Black Market for my bridal shower outfit! I got the entire outfit including an undershirt and an additional white tank top for $250.
And then these adorable and surprisingly comfortable shoes.
Me in the outfit…with my bestie!
5.  Favorite freebie –
Dunkin Donuts now has tons of K-Cup options! I was so excited to get a big package in the mail with a few of the flavors to try like hazelnut, chocolate donut, and french vanilla. Oh the joys of being a food blogger – so many fun perks!
What about you – what are this weeks favorites?