I am linking up with yesterday's food photos, for the What I Ate Wednesday – link up!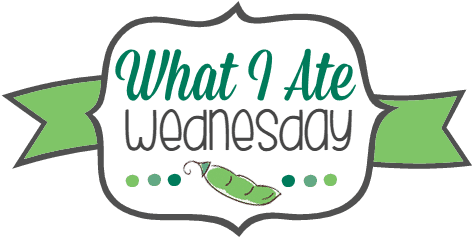 Wednesdays are my work from home days so it is usually easier to whip up meals rather then when I rush out at 8 am on work days to head into Boston for the day. I kicked off the day with a smoothie featuring Broccoleaf, strawberries, banana, blueberries, vanilla shakeology, water, and ice, blended up by the fiance. What a guy! You know I love a good green smoothie.
Lunch was super quick before I headed to get my wedding dress fitted! I LOVE it and all fits well besides definite hemming at the bottom and in the chest area that needs to happen.  I microwaved up a lean cuisine from the freezer before heading out. Here is what the box shows….
And here is my photo of the spinach and artichoke ravioli! Actually pretty spot on!
We had dinner with Sal's family at Causeway in Gloucester, MA, which I have been to quite a few times (I posted about it here and here). I couldn't even keep up with how much food there was to take pictures but there was oysters, clams, fried flounder, octopus salad, and Linguine ai Frutti di Mare plus watermelon and a cannoli cake and wine and a fruity spiked punch. Needless to say I did not feel all that great today….but so so delicious at the time!
How were your eats the past couple of days?