I am linking up for this weeks 5 on Friday –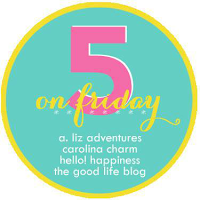 A. Liz Adventures
Carolina Charm
Hello! Happiness
The Good Life
1. Favorite in wedding – 
We got our engagement photos done! I have to admit, the sneak peek I saw kind of freaked me out. There were 6 photos shared with us and two I HATE. Not because of the photographers but because I am not happy with my arms/looking fat. Ugh. BUT on the bright side 4 were so sweet! And there are TONS of photos I have not seen yet- I cannot wait to see the entire album! Here are the ones I liked – I will spare you the two I am self conscious about ha.
And on a side note – thank you to the talented Sara Hua Forum who did my hair and make up !
2. Favorite getaway – 
Speaking of weddings, my next favorite is from the wedding we went to a couple of weeks ago in Ohio, of Sal's cousin, but somehow have not shared yet?? How ridiculously cute is the happy couple!
Me and my future husband – at the wedding!
3. Favorite in food – 
Speaking of Ohio, I wanted to share some fun photos from our meals and adventures out in Dayton!
The rehearsal was so fun and SUCH good food, at Brio! 
And so was venturing out and about with Sal and his bro and SIL!
We found another amazing oil store, like this one called Oilerie.
Lunch included a visit to Cork for a white wine flight, bacon popcorn, and a really amazing burger.
Another lunch out was at Ladder 11, where I got the veggie sandwich and a salad.
4. Favorite in fashion – May Stitch Fix! Learn more about what Stitch Fix is, and see past fixes here.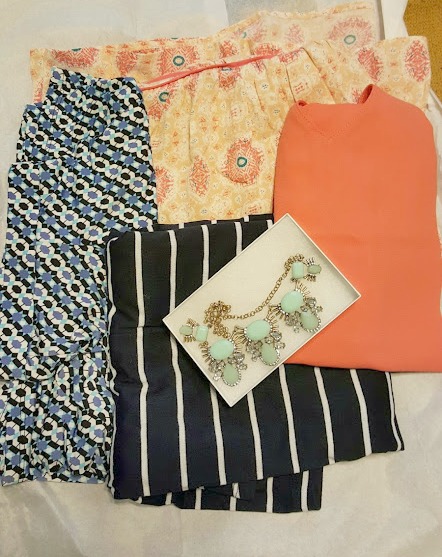 I kept the necklace and this dress!
5. Favorite in fun – 
It was my future SIL's b-day party recently! I cannot even handle this cake she had!
And all the yummy food, drinks, and gold decorations for her "golden" birthday meaning she turned 31 on the 31st!
What about you – what are this weeks (or in my case months) favorites! TGIF and happy memorial day, 3-day weekend!