I am linking up with these lovely sites, for this weeks 5 on Friday:
1. Favorite in shopping:
As if I don't have a million dresses hanging in my closet, I bought some new items at ThredUp!
For $67 I got….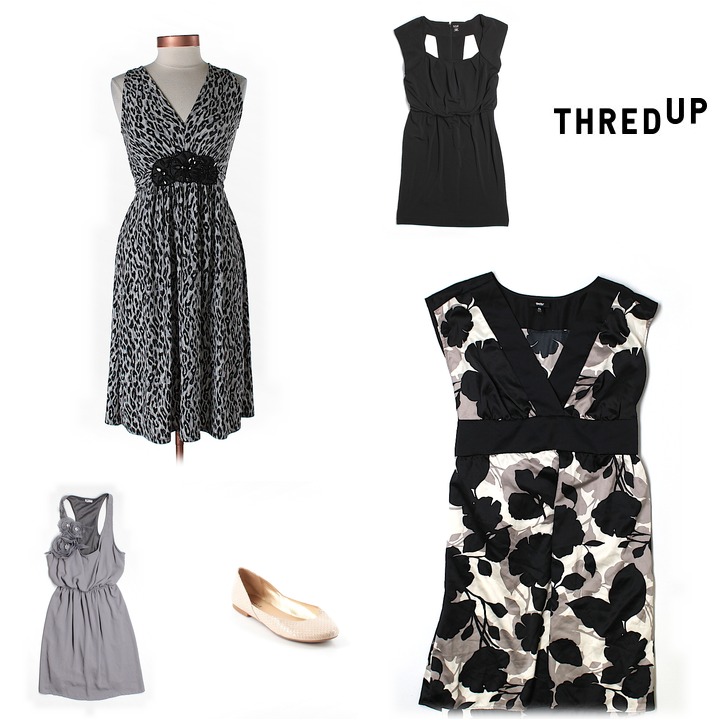 2. Favorite freebie:
I had the opportunity to try out Just Add Cooking, where you get a box delivered on Sunday featuring fresh local food and recipes to go along with it.
We chose fish tacos, chicken and tomatoes, and a hot pot soup with meatballs. The convenience of it is pretty awesome! We are very picky so of course we immediately had our own ideas of things to sub in or out, but  it is a great way to get new dinner ideas. (if you feel like signing up, use code REFHYUL and I get a referal credit

please and thank you.) We still have the chicken dish to make today but here are the other two meals prepared.
3. Favorite in subscription boxes:
Right now I am only getting Stitch Fix on a regular basis as for boxes. I received a silver necklace, chevron multi-color top, black and grey dress, blue cardigan, and a black jacket. I decided to keep the necklace and the colored top! Both are items I liked and probably wouldn't have picked out on my own. Unfortunately the necklace had a small imperfection (one of the links came apart) but it is fixable so I will keep it! (sorry about the phone pic!)
4. Favorite food:
The wedding is really happening this year – we set the date and booked the venue! This summer we are getting married at Merrimack Valley Golf Club! If you follow me on instagram, you saw all the venues we looked at but ultimately this was our favorite! And ironically the catering manager is Sal and the event coordinator is Michelle… and they are married ! So it was meant to be I think:)
Anyways after we put down our deposit to lock in the date, we went out to lunch with Sals parents to Brickyard in Woburn. I ordered a grilled chicken sandwich with cheddar and mushrooms and their house salad which had eggs and bacon and other goodies. It really hit the spot!
5. Favorite package I received:
Have I told you my mother has Parkinson's? Anyways she doesn't get around the house like she used to. To pass the time, she took up knitting and she mailed me a box of hand knit baby snow hats to sell. I can't put them on my site  since they vary in size and don't have tags or anything. So I am going to try to get her some cash on my ebay!
That's all for now! Happy Friday the 13th and V-Day weekend! We have a big snow storm coming (again!) so it will be a low key weekend. 35 days til spring thank goodness!
What are your favorites from the week?