One month until Valentine's Day! We always celebrate v-day with flowers, chocolates or dessert, and delicious food, but actually don't do much in terms of gifts beside little things. (see last years v-day here  and see 2013 here). I think since December is our anniversary and x-mas, that is when the big ticket items are exchanged with v-day more just fun and a good time to exchange cards and have a yummy dinner. Anyways, I was perusing Pinterest and wanted to share some of my favorite v-day dessert ideas!
White Chocolate Bark Bites with M&M's
strawberry brownie kabobs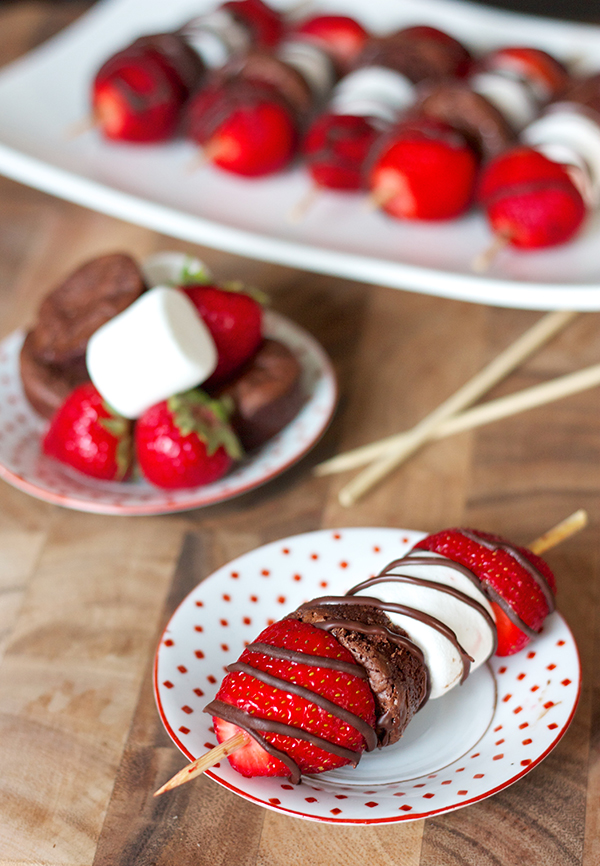 Strawberry Chocolate Chip Cookies
Valentine Red Velvet Brownies
Strawberry Heart Mini Cheesecake Bites
I also have a TON of past articles on heart day you may want to peruse:
What do you think about Valentine's….Hallmark holiday you would rather skip or day to show your loved ones you care for them?