Welcome to the Friday Fave Five weekly post and 

blog 

hop

! Each Friday I highlight five of my favorite things from the past week, and link up with Mom's Got Mail!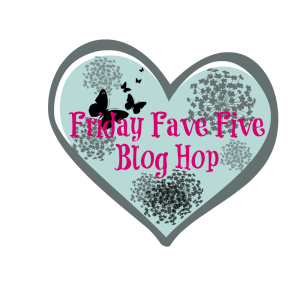 1. Favorite wedding pics from the weekend:
We went to a friends wedding last weekend and it was so fun! An awesome band, good food, and you gotta love the fall foliage outside and indoors, these simple centerpieces. Some of the tables had fall colored flower arrangements but ours had pumpkins, leaves, and a candle. And check out the cake below! There were mr and mrs tags on miniature wooden adirondack beach chairs.
2, Favorite in food:
On a cold evening, there is nothing better then Chinese food delivery, eaten on the couch with a cozy blanket! I love a bowl of wonton soup, like this one we got from Asian Taste.
3. Favorite in fashion:
I took the plunge and I signed up for Stich Fix. Just for one shipment, not automatically every month, until I give it a looksy and decide how often I might like to use it! If you are not familiar, you pay $20 and you get five pieces sent to you by a stylist. The $20 goes towards any item that you keep or if you keep the whole "fix" you get a further discount. I thought it would be fun since I feel like my cold weather outfits consist of just black and grey and I could use some help finding fun outfits for the busy holiday season! There is a wait list, so it looks like my first shipment won't arrive for at least a month! If you want to sign up with my referral link (pretty please?) do so here.
4. Favorite in entertainment:
Another one of my guilty pleasures, a reality show called Vanderpump Rules, is back on! Bring on the drama!
5. Favorite in beauty:
I still have to share the contents of my fall Fab Fit Fun VIP box! Anyways I got a nifty lip gloss in it, that has not only a mirror on the side but a light on it! It is by "beautyforreal.com"
What about you- what are this weeks faves?