Welcome to the Friday Fave Five weekly post and blog hop! Each Friday I highlight five of my favorite things from the past week, and link up with Mom's Got Mail!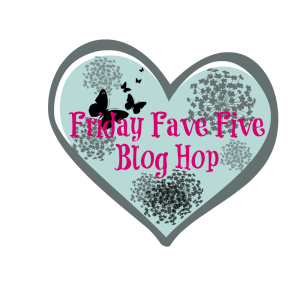 1. Favorite for Halloween-
So we are not dressing up or going to a party or anything Halloween-esque this year! We are going to a wedding instead! But I came across this post: Wickedly Good Halloween Appetizers with some really fun and yummy options for Halloween grub!
2. Favorite in food –
For my future SIL's b-day, we went to Gloucester to Causeway Restaurant, and per the usual it was ridiculously good. It was a seafood feast with everything from clams casino to octopus salad to grilled shrimp. My personal favorites? Oysters rockefeller and I ordered the chicken parm dinner.
3. Favorite place –
Sal won tickets to the Revolution soccer game, so we went last weekend and had amazing seats plus they won! Traffic was rough and I had a bit of a headache but we definitely made the most of it!
4. Favorite in fashion –
I bought the most versatile dress ever at Old Navy recently. I have already worn it out dressed up for my b-day with a statement necklace and heels and dressed down with a cardigan and tights and flats to work! It is really comfy and best of all, it is a LBD for only $30!
5. Favorite for kids / giveaway –
If you or any of your friends, family, co-workers, etc have a new baby, I joined up for a group giveaway and have the cutest stickers up for grabs, that say all the holidays, for great photo props for baby's firsts!
Have a Happy Halloween!
What about you – what are this weeks favorites? Don't be shy – I am SURE you have a costume you or your fam are wearing, treats you baked up, or something fun!