It's October and it's my birthday month! And my sisters too. With b-day gifts on my mind and chatter of Christmas shopping already spreading (83 days til x-mas), I was happy to hear from World Vision about their gift options, for a good cause. What they do is "provide emergency assistance to children and families affected by natural disasters and civil conflict, work with communities to develop long-term solutions to alleviate poverty, and advocate for justice on behalf of the poor."
They have a range of ways you can donate including Child Sponsorship, Matching Gifts, Planned Giving, Church Giving, and
Corporate Giving. Another thing they do is actually sell gifts, with proceeds going towards their cause. The 2014 World Vision Gift Catalog features more than 250 items, ranging in price from $10 to $39K. Definitely keep it in mind for upcoming birthday gifts, treats for yourself, and coming soon, holiday gift shopping! Here are five of my favorite gift ideas from the list of handcrafted options they offer!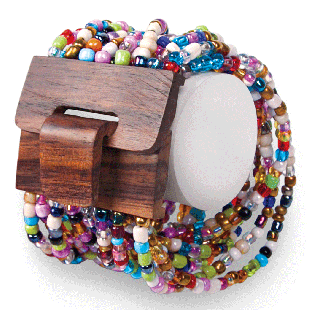 They were kind enough to provide the serving spoons to me for my review ( I cannot even wait to use them for a big salad this fall when we have guests eating over). And they were also kind enough to sponsor a set of the spoons for YOU! How perfect would these be as a housewarming, birthday, or Christmas gift, or for yourself to use with salads at your next dinner party.
The Hand-Carved Serving Spoons are valued at $65. The proceeds "provide for the unique needs of children and families worldwide. They are hand-carved olivewood serving spoons delivered in a gift bag of African fabric hand-sewn by local women. The serving spoons are made to benefit orphans of the Kamba tribe in Kenya. Each one is unique – just like the children they help."
Good luck!