Welcome to the 22nd Friday Fave Five weekly post and blog hop! Each Friday I highlight five of my favorite things from the past week, and link up with Mom's Got Mail.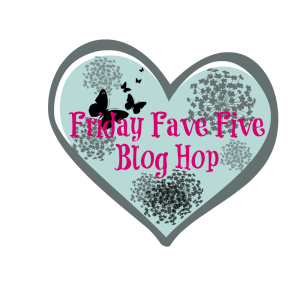 Favorite drink:
Ok so I dont have a photo of our version but the fiance made up a cocktail concoction last night that was amazing! It was spiked frozen strawberry lemonade. He took lemonade, lime juice, fresh strawberries, rum, and ice and tossed it in the blender! I found a yummy similar Martha recipe here, but without the alcohol.
2. Favorite in food:
Another recipe we kind of tossed together was cheese (cream cheese and shredded chedder cheese) stuffed jalapenos (from the garden!) wrapped in bacon, put on skewers, and grilled! Whoa. Best idea ever! Similar recipe found here.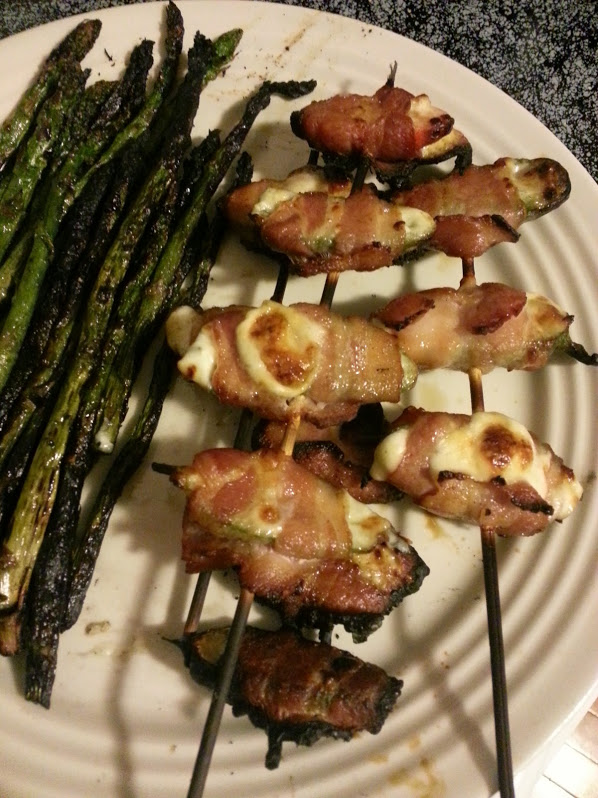 3. Favorite fashion freebie:
Have you guys signed up for or heard of influenster? I was lucky enough to be a #VSSportTester and I received a sports bra and work out pants complimentary for testing purposes! If you want to join, give me your email and I can send you the invite! Also if you want me to mail you a coupon for Victoria's Secret active wear, they sent coupons and I can pop that in the mail! Anyways back to the bra and pants….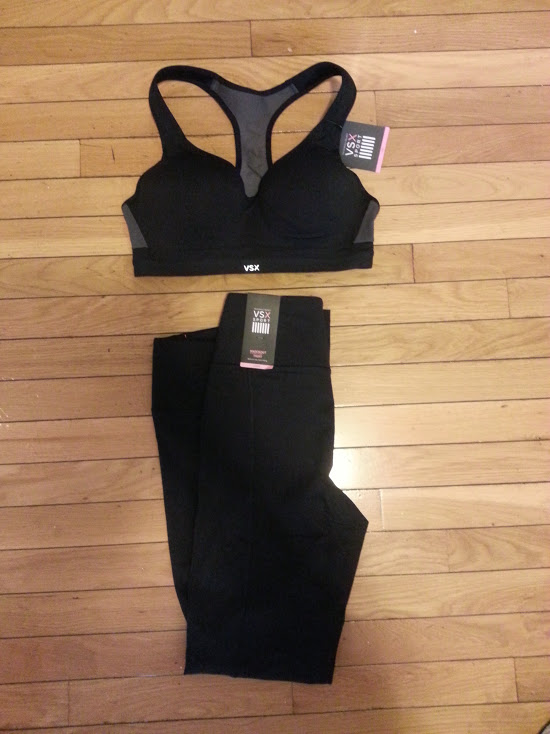 I will spare you a pic of me in the outfit but I love the shape and fit of the bra and that is is smooth under a shirt. It has a clasp to loosen and tighten on the back. And I of course love the full coverage and the color combo of black and grey that I received.
The pants aren't quite my style because i like more of a bootcut for pants and only like a tighter bottom on work out pants when they are capris since I have wider hips but I will keep them on hand for when I feel more confident about my lower half!
4. Favorite in entertainment:
OMG. Did anyone else see the movie Houdini on the History channel! We watched the first part last night and will hopefully watch the rest this evening! SO good.
5. Favorite place I went this week:
The beach! I never seem to get the fiance Sal to want to go and today was a victory! We stayed for only three hours but hey – I will take it!
What about you – what are this weeks faves?