Happy What I Ate Wednesday!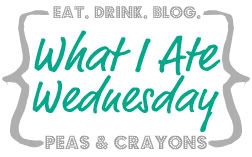 I am linking up again for #WIAW  with some stand out eats from the past few days!
Sunday Sal (the fiance) and I took a drive to Salem, MA to walk around and get some lunch. We stopped at a restaurant called the Village Tavern, which was hosting Jazz Brunch!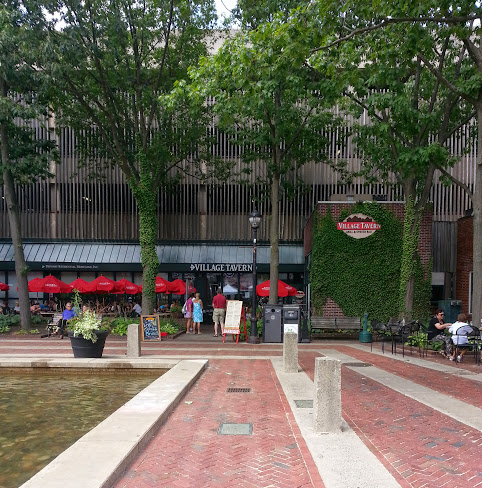 The burgers on the menu sounded so delicious, so I got a mushroom and swiss burger and although it was set up a little bit messy, it was so darn good!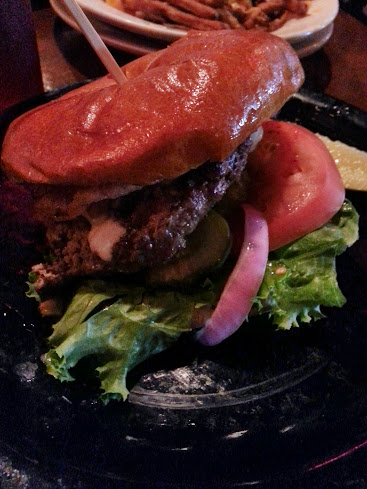 On the side, this happened…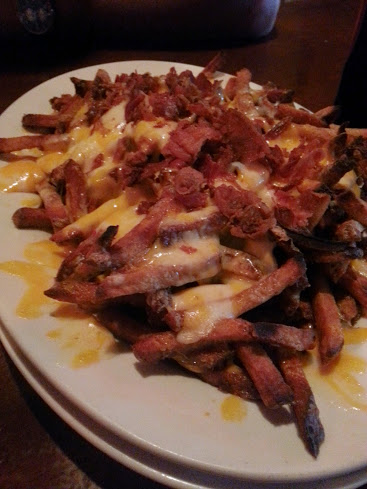 Cheesy Bacon Pub Fries – Smothered in homemade nacho cheese, sprinkled with smoked bacon bits.
And to drink, a Bloody Mary!
The good thing is we walked around tons popping in and out of the Salem shops, so at least we burned SOME of the many calories walking, ha.
On a healthier note, we definitely made tons of use of the grill the past few nights for our protein and veggies including lots of garden goodies!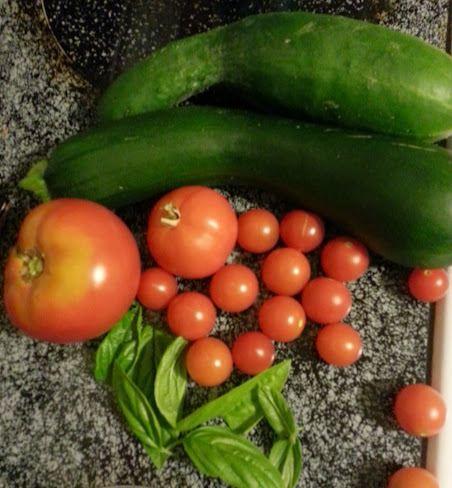 Sooo good!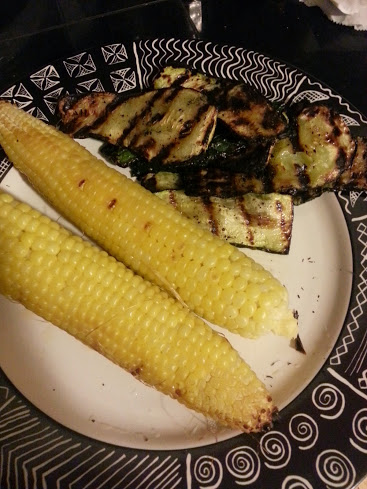 Lime margarita marinated shrimp and grilled asparagus plus rice, a la Sal!
Sal also made fresh watermelon margaritas with a lime salt rim!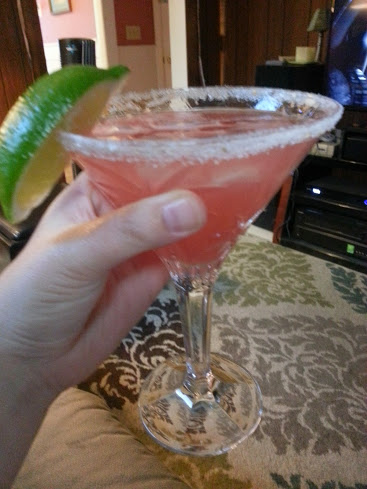 And he even put in some Pacman ice cubes – ha.  He is the best!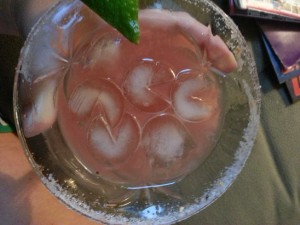 What about you – any good eats today or this past week?