Happy What I Ate Wednesday!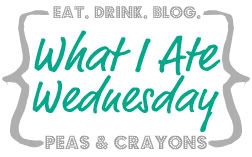 I haven't linked up in a bit with #WIAW and figured I would do so today!
 I slept in so I skipped breakfast. I know, not good but what can you do! I did have an iced coffee at home using the Keurig featuring Green Mountain: Wild Mountain Blueberry!
For lunch, I had wheat toast with yellow mustard, tomatoes from the garden, and a veggie cheeseburger (with an American Cheese slice)! I tried a new-to-me kind: Franklin Farms chili bean fresh veggie burger, which you can keep in your refrigerator or freezer!
It is my kind of lunch because it is healthy and it literally took five minutes to put together!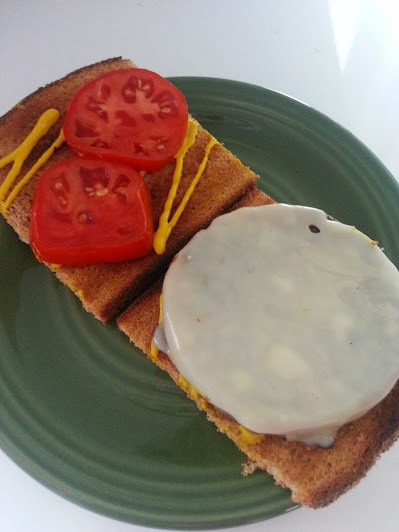 On the side, I dug into the lentil crackers from the July Love With Food Box and had one tablespoon of Stop & Shop artichoke and spinach hummus.
A perfect snack alongside the sandwich!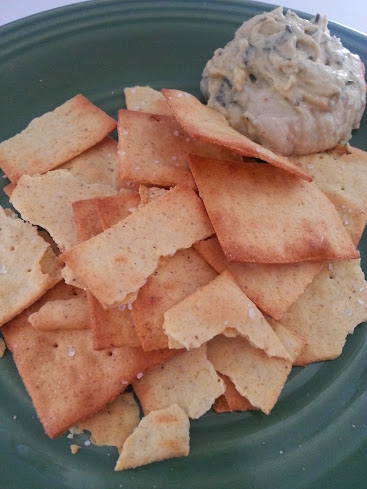 I was lucky enough to get some samples of new Garden Lites Muffins for an article on Examiner, so I tried the banana chocolate chip one for my late afternoon snack, and I am a new fan!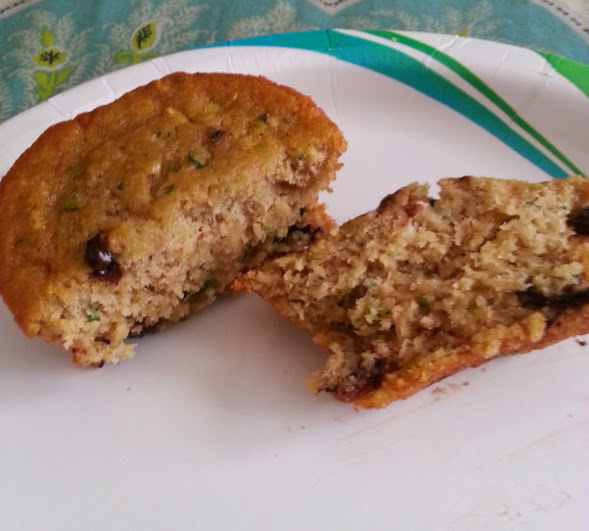 For dinner, I was riding solo because the fiance has a fishing meeting. I went to the grocery store and picked up a rotisserie chicken and a bag of Dole chopped salad kit and voila! Easy, healthy dinner!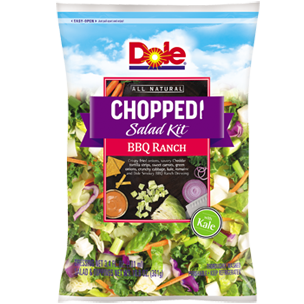 The salad kit comes with: chopped Green Cabbage, Red Cabbage, Romaine, Kale, Carrots, and Green Onions and then packaged separately within the bag is White Cheddar Cheese, Cheddar Tortilla Strips and a packet of DOLE's Chipotle Ranch Dressing! I sliced the breast off the rotisserie chicken for the top of the salad and it really was good! I need quick meals on Wednesdays because I try to do CBS articles, Examiner, squeeze in a collection on Bumblebean, mail out bundles, try to cruise through emails, and lots of errands, and productive stuff, and this meal was a good one for a quickie meal!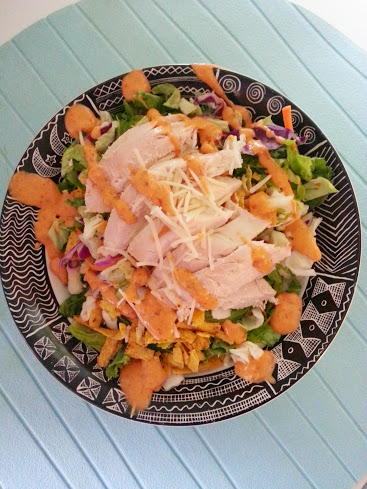 That's all folks! If hunger strikes later, I bought some bananas and grapes or if a sweet tooth really takes over, I've got some Weight Watchers sundaes on hand!
What about you- what were your eats today? Anything standout?