I haven't posted in a bit about the garden so I figured I would share some pics. If you are new around here, my fiance Sal has a huge garden in his families yard that I help out with and then him and I also have our share of plants growing in pots on our little deck at our place. Here are some highlights from the garden!
One of the first things that we grew and picked at the beginning of June were radishes!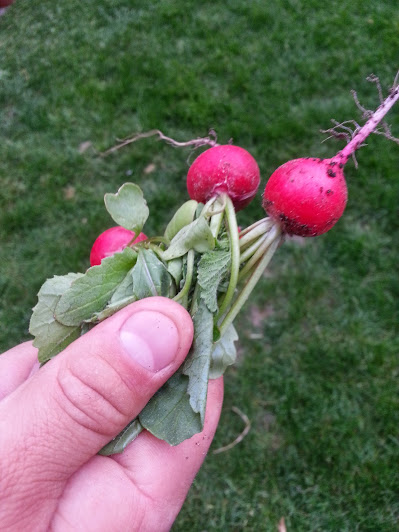 And the herbs were growing like crazy including chives…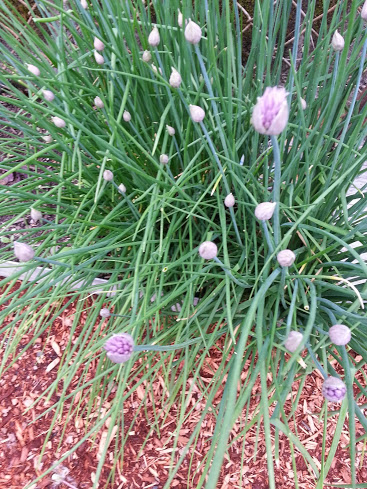 We also had a few green pepper plants to pick in June too!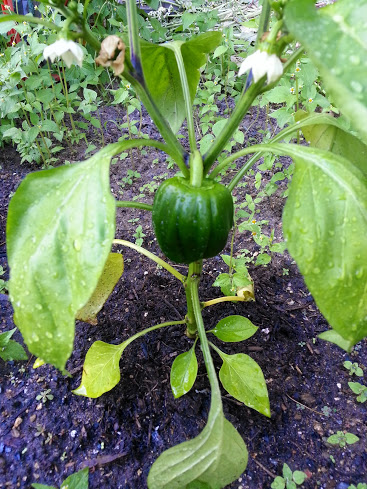 Sal is all about peppers this year and has tons of pots filled with everything from super spicy ones like ghost peppers to milder ones like these Italian sweet peppers.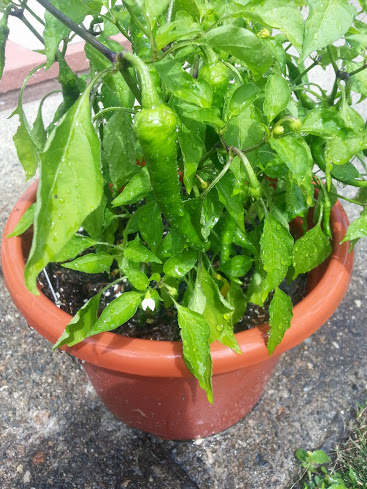 Next up…Sal's favorite snack – snap peas!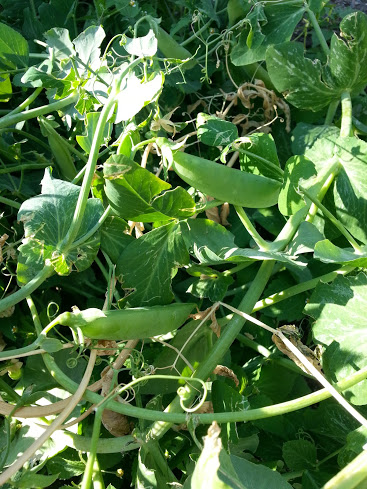 I can't wait to chow down on the kale soon. It has grown tons since this pic.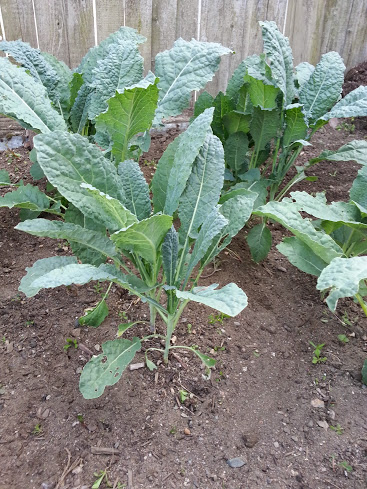 Next up, check out the before and after of the corn! We are so close to picking some and having a big New England classic meal – lobster, corn, and potatoes!
Then…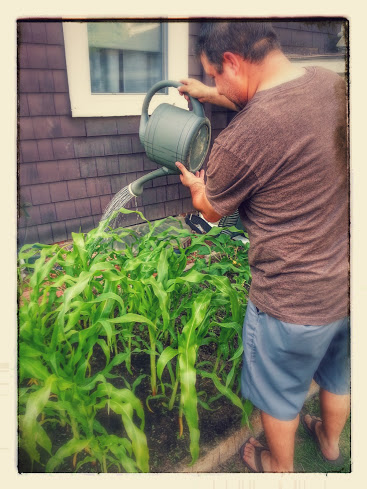 And now!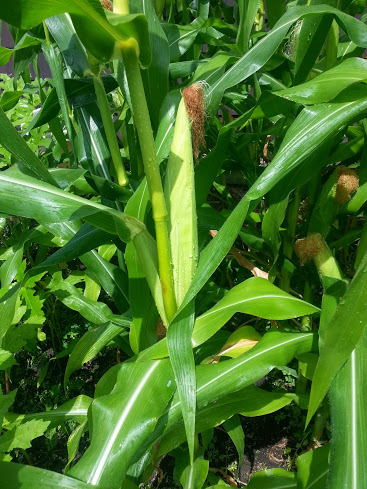 I honestly think my favorite thing in the garden are tomatoes!
Before…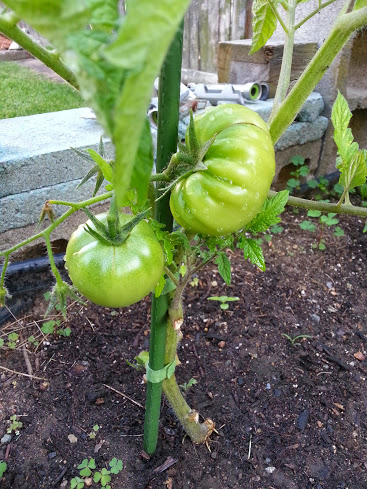 And after….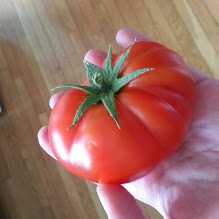 Another thing that is going great are the okra!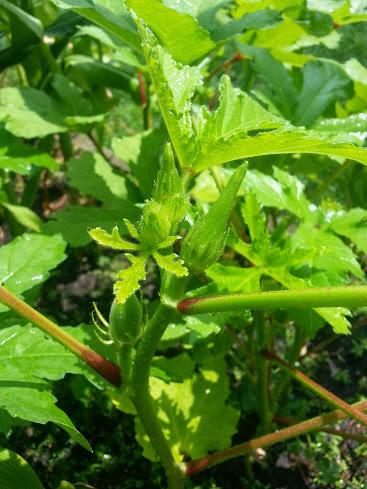 I spy zucchini blossoms spouting up!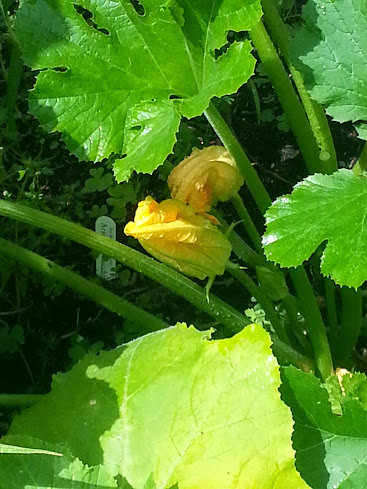 Not pictured above are tons of flowers, herbs, cucumbers, brussel sprouts, carrots, onions, green beans, raspberries, strawberries, and eggplant, we are also growing (or grew, picked, and enjoyed)!
What about you; do you have a garden outdoors, on a deck or patio, or even inside?