I am always one of the last people to get the GLOSSYBOX but here is May's featuring Bergdorf Goodman beauty goodies!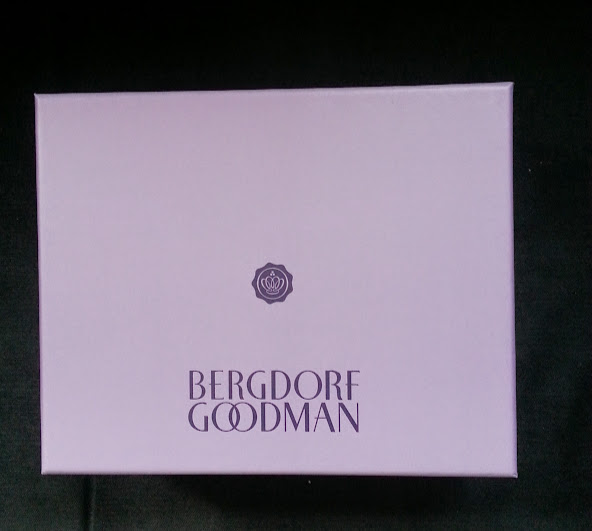 This box had 6 goodies plus a gift card!
Lancer Skincare Eye Contour Lifting Cream
Alterna Professional Haircare CAVIAR CC Cream for Hair 10-in-1 Complete Correction
Iluminage Skin Prep Gentle Cleanser
RéVive Skincare Intensité Volumizing Eye Serum
Napoleon Perdis Auto Pilot Pre-Foundation Skin Primer
Atelier Cologne Rose Anonyme
$25 gift card to www.bergdorfgoodman.com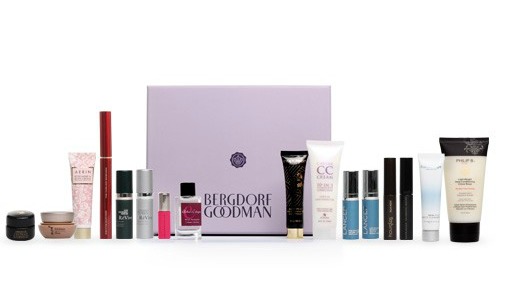 As you can see, other people got variations and different selections- they chose a few from 16 products!
What do I think about this box? Well my least favorite items are the eye cream and the eye serum – I haven't really used an eye cream before so it is not in my normal routine. I like the smell of the cologne but I am more of a spritz kind of gal- I like body sprays and spray bottles of perfume.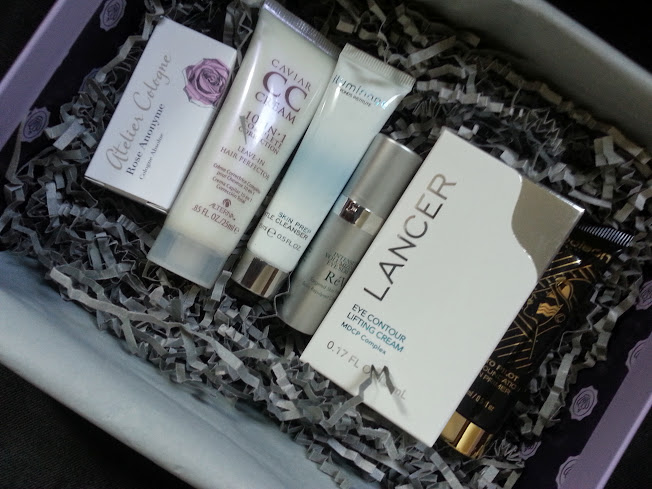 I am most excited about the CC cream since it is a leave in conditioner but you can also use it after you style your hair for touch ups. The face cleanser will come in handy for traveling when I don't want to bring my huge bottle of purpose or philosophy face wash. And the face primer could be useful this summer to make make-up stay on even when it is hot out or a long day.  I of course also liked the gift card! I spent $25 on the dot, aka NO out of pocket expense for these two nail polishes:
Clinique A Different Nail Enamel for Sensitive Skin, Hi Sweetie
Clinique A Different Nail Enamel for Sensitive Skin, Happy
Fun summer colors right?
I ended up cancelling Glossybox so I can catch up and use up some of the products I currently have. Sigh. I love getting new things in the mail but things are getting crowded up in here in my numerous make up bags, cases, and bins! And considering I really only have been liking half the items, I should save my $$!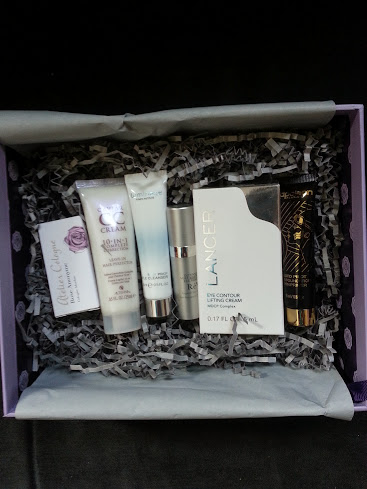 Anyways what do you think – would you enjoy this box? What product stands out?