April Bestowed box has arrived!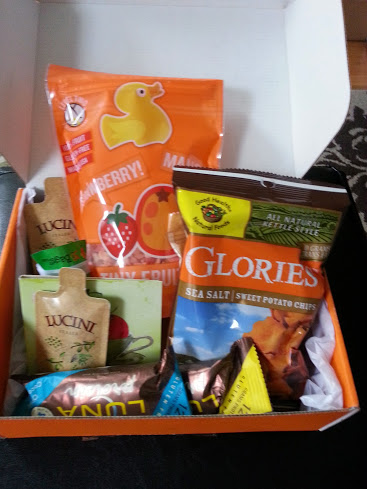 If you are new around these parts, it is a monthly food subscription box for healthy snacks. You can also order from their shop too if you don't want to commit to the monthly subscription but want some of the items you see in the box! This box is Bestowed's Earth Day Box – April 2014!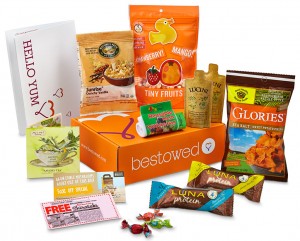 So what was in the box?
Nature's Path Sunrise Crunchy Vanilla Cereal Sample
Lucini Premium Select EVOO samples
1 – 3B Bags Reusable Mesh Produce Bag
Tiny Fruits Strawberry! Mango!
Luna Protein – Lemon Vanilla & Chocolate Coconut Almond
Torie & Howard organic candy
Glories Sea Salt Potato Chips
What do I think? Well I am very happy about protein snack bars, organic candy and fruit snacks, crunchy vanilla cereal, and even olive oil! And you know I love chips! It is earth day and all so reusable bags are a nice compliment to the box. Tomato mint tea sounds kind of random though but perhaps I will give it a go- or sip for that matter?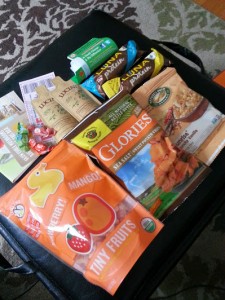 Good news!
You can use code HELLOYUM73 to get YOUR first Bestowed box for $10 (normally $19) (expires on 5/15).