Easter is quickly approaching (one week!). I have posted about 8 Easter Dinner Recipe Ideas and for dessert Five Ingredient Easter cookies: Chocolate Chip and Coconut Cookies with Coconut M&M's. For those who want to send an Easter treat or skip the baking and buy sweets for the big day, I posted Easter treats for cheap at Edible Gifts Plus. And I even posted about 8 Eggscellent Easter Decorations! But today I want to focus on more Easter desserts, so here's 8 of 'em you'll love!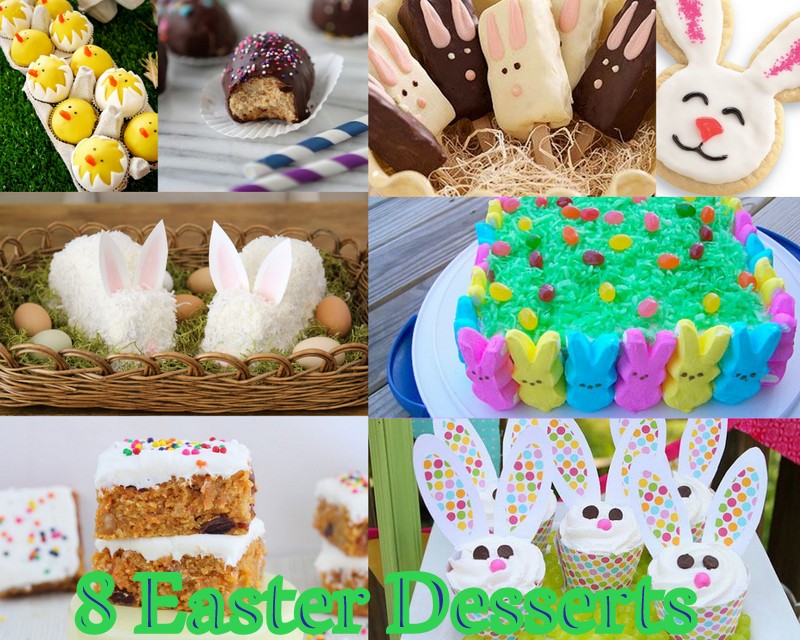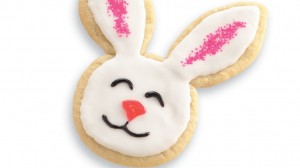 2. Easter Bunny Cupcakes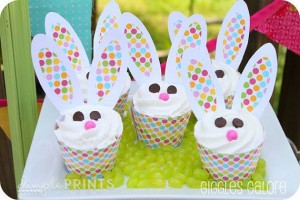 3. Bunny Pops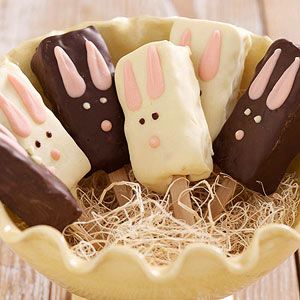 4. Chocolate Covered Peanut Butter Easter Eggs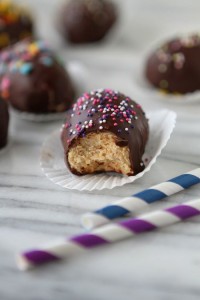 5. Hatching Chicks Cake Pops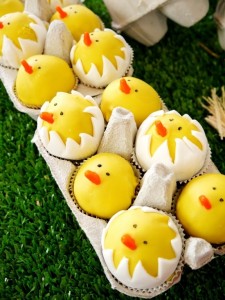 6. Carrot Cake Bars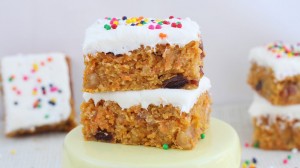 7. Coconut Easter Bunny Cake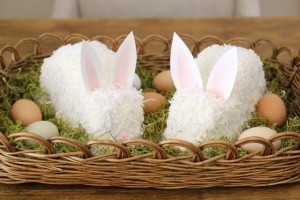 8. Easter Peeps Cake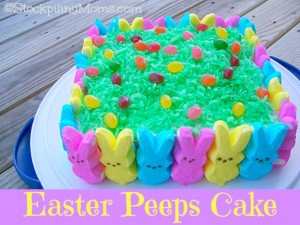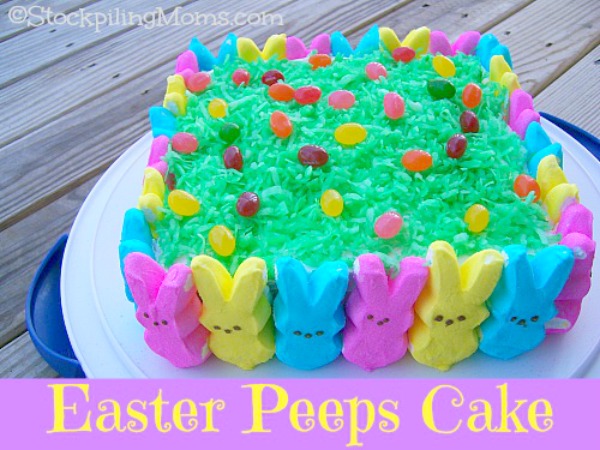 What is your favorite Easter dessert?
**Psst…want a spot on my sidebar and a mention in a post? Sponsor me!