What great timing it was when Scotties   reached out with some advice for cold symptom relief, considering I left work early Tuesday sick and have been feeling off all week! Mount Auburn Hospital (a top Harvard teaching hospital) along with Scotties Facial Tissues have these tips to share to help alleviate symptoms when you feel yourself getting sick.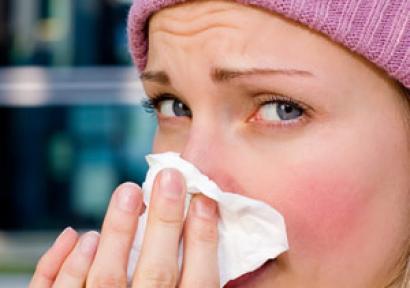 Image Source
Cause:
The common cold, as explained by Stephen H. Zinner, M.D., Director of Medicine for Mount Auburn Hospital in Cambridge, MA, is caused by a number of different viruses, and as such is not treatable with antibiotics (which treat infections caused by bacteria). There is no definitive or specific treatment or cure for the common cold, which is an example of a "self-limited" infection, meaning that patients recover when the infection has run its natural course.
Treatments:
Although many treatments are available, all provide relief of symptoms but they do not speed the eradication of the infecting virus.
According to Zinner, Symptom relief can be obtained by these TOP 5 measures including:
1. Humidification – add a humidifier to your home or steam a pot of water in the kitchen.
2. Steam vapor – take a hot shower and breathe in the steam.
3. Oral decongestants
4. Nasal saline irrigation and select nasal sprays.
5. Aspirin or acetaminophen: may be useful for the body aches that may accompany the first 24 -48 hours of a cold.
Scotties adds their own TOP 5 measures including:
6. Sleep – make sure to give your body the rest it requires to naturally rid the body of a cold.
7. Exercise – can be useful to thin out mucus and increase the activity of white blood cells – if the person feels well enough to workout.
8. Warm soup or hot tea –  can soothe a sore throat.
9. Vitamin C & Zinc – stock up on foods high in these immune boosting properties.
10. Tissues – A soft tissue like Scotties can help alleviate nasal blockage and congestion.
Dr. Zinner says that the usual duration of illness ranges from 5 to 10 or more days, but most people begin to feel better within 24 or 48 hours after the onset of sore throat, runny nose and sniffles. The viruses that cause colds can be spread on the hands of infected persons to other individuals, so frequent hand washing is very useful to prevent transmitting the infection to others or catching a cold from an individual sufferer.
All great advice, so I want to an extend a big thank you to them for this info and also to share some good news! Scotties offered to send one lucky reader a care pack of tissues with a $25 gift card to Target, just like I received!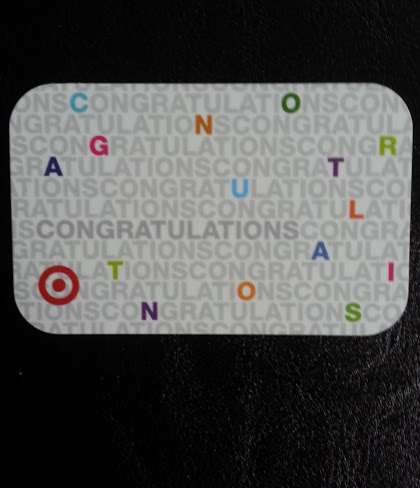 They have so many different box shapes and patterns to hold their super soft, convenient tissues.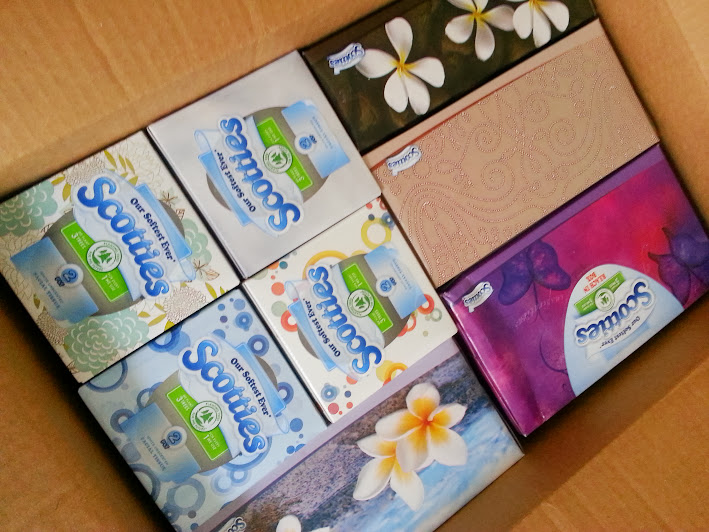 I immediately grabbed a box and found it a home in my bathroom. Can you spot the Scotties?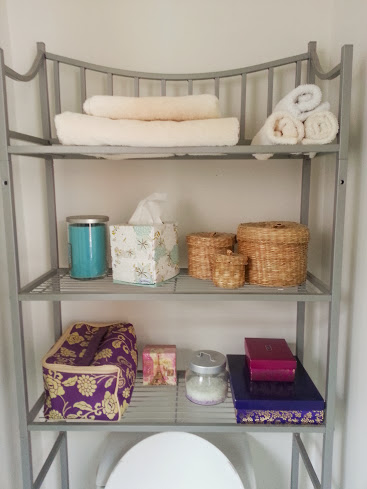 Enter to win the tissues and Target gift card via rafflecopter below! I will choose a winner at noon EST on Friday March 14! USA only.