I hope everyone is having a great weekend and if you care to celebrate, V-Day! Here is a small peek at what went down for me Friday.
Flowers from my fiance.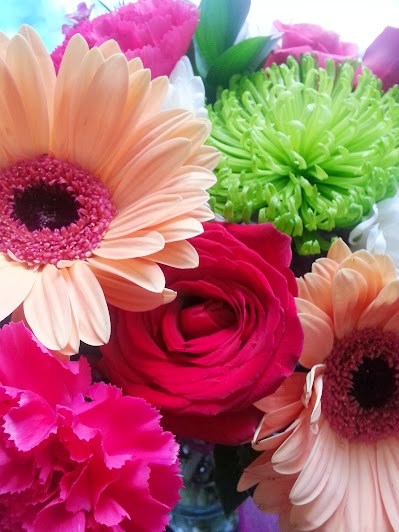 For him – a card from Shutterfly with our photo and I stuck with one of my ideas from the totally last minute V-Day gifts and made the pretzel treats. My version had Hershey's Bliss White Chocolate Meltaways, mini pretzels, and Cherry M&M's!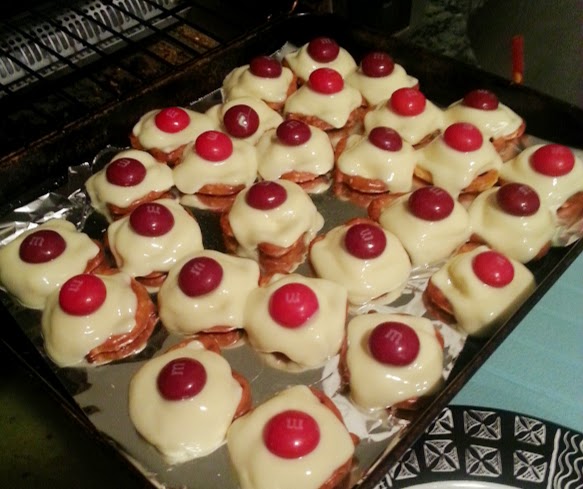 We headed to Anthem Kitchen + Bar for dinner and drinks!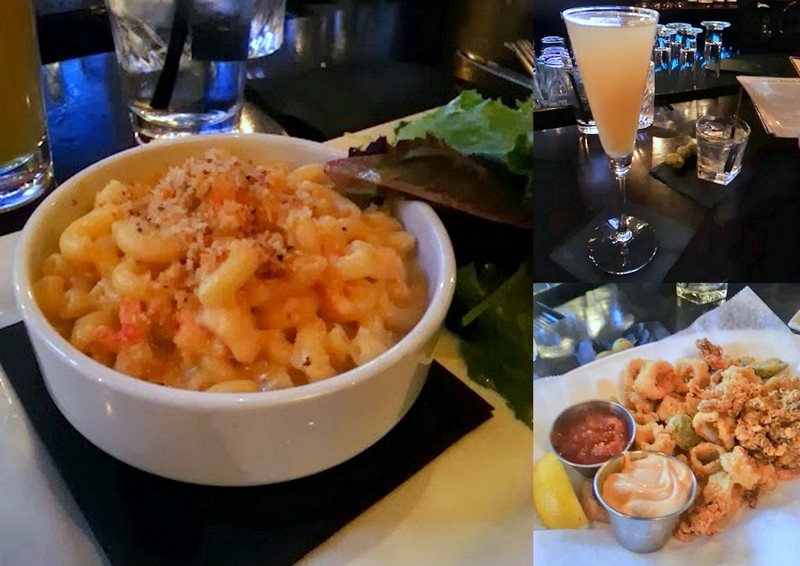 For Us: Appetizer – R.I. Style Calamari – crispy cherry peppers, marinara + chipotle aioli
For her: Sparkler – mathilde poires, pear puree + champagne to drink & Lobster Mac + Cheese – cheesy 4 cheese sauce with herb-crumb topping for dinner
For him: dirty martini to drink & Seared Beef Tenderloin – port wine demi glace, mashed potato + asparagus (which I so wish I took a pic of!)
Dessert was barely eaten because dinner was so filling (yay for leftovers)! My pick – peanut butter pie and his pick- an oreo cannoli – from Bova's.  Another fail on my part for not taking a pic of these either! Hope you had lots of great eats this weekend too!
What was the best thing you ate on V-Day?