Here are today's eats, since I am linking up again with WIAW!
For breakfast, I decided to grab something quick because I had an article to get done before 2 pm and had to get to work pronto! I had a Kellogg's® Special K® Flatbread Breakfast Sandwich featuring Egg with Vegetables and Cheese!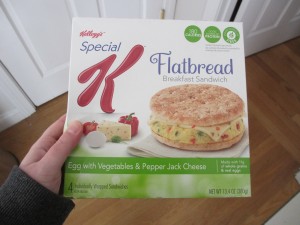 In less than two minutes in the microwave, I had this deliciousness!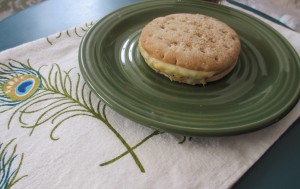 Last night, the fiance came over with Avellino's take-out and I saved half my steak tip salad for today's lunch. I asked for a Greek salad with tips, but really it more like a garden salad with feta since there were no onions, olives, pepperoncini, or any of my other favorites. But it was still tasty and very filling after lots of working and writing!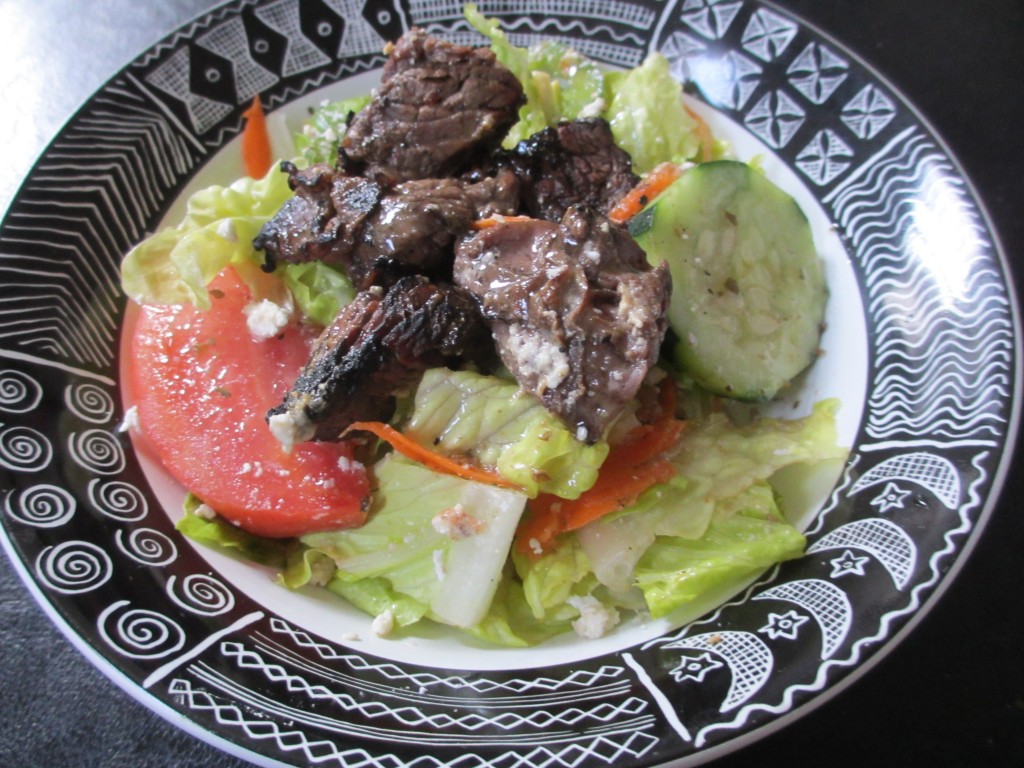 After heading out for errands including my post office run to drop off bundles I decided soup and sushi was the direction I wanted to go for a quick dinner, from the North End Fish Market!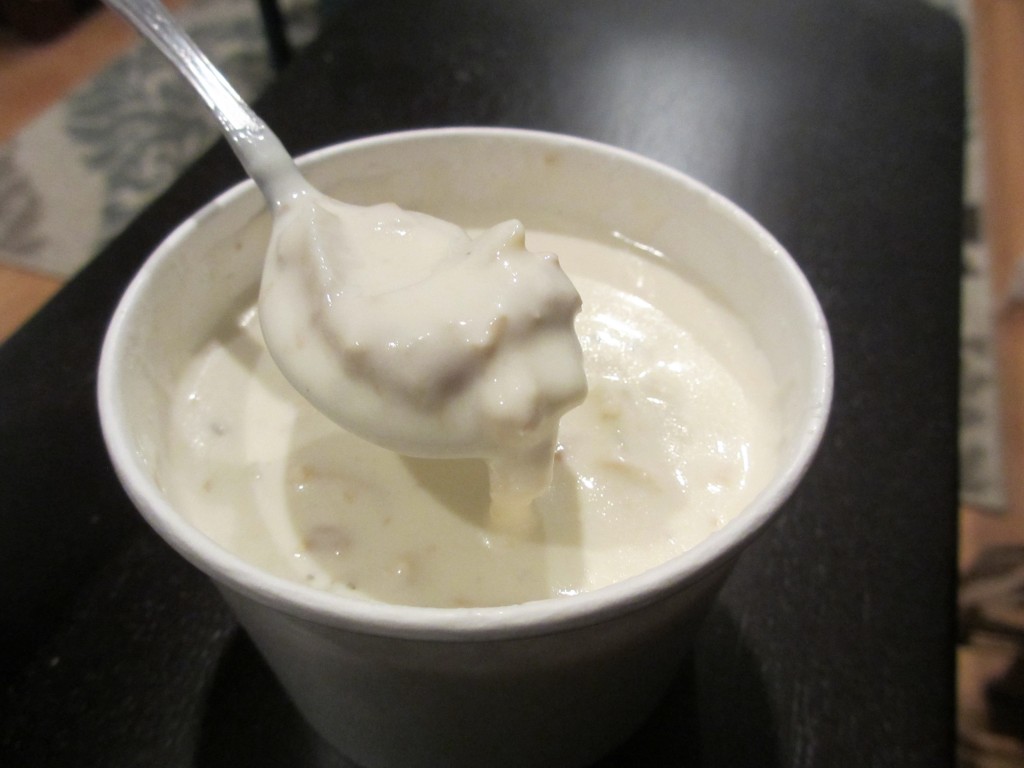 Ridiculously delish, chunky clam chowder and salmon avocado sushi, that is literally rolled out fresh right in front of you whether you are walking by or in the fish market, since the sushi chef sets up shop right in the front for all to see.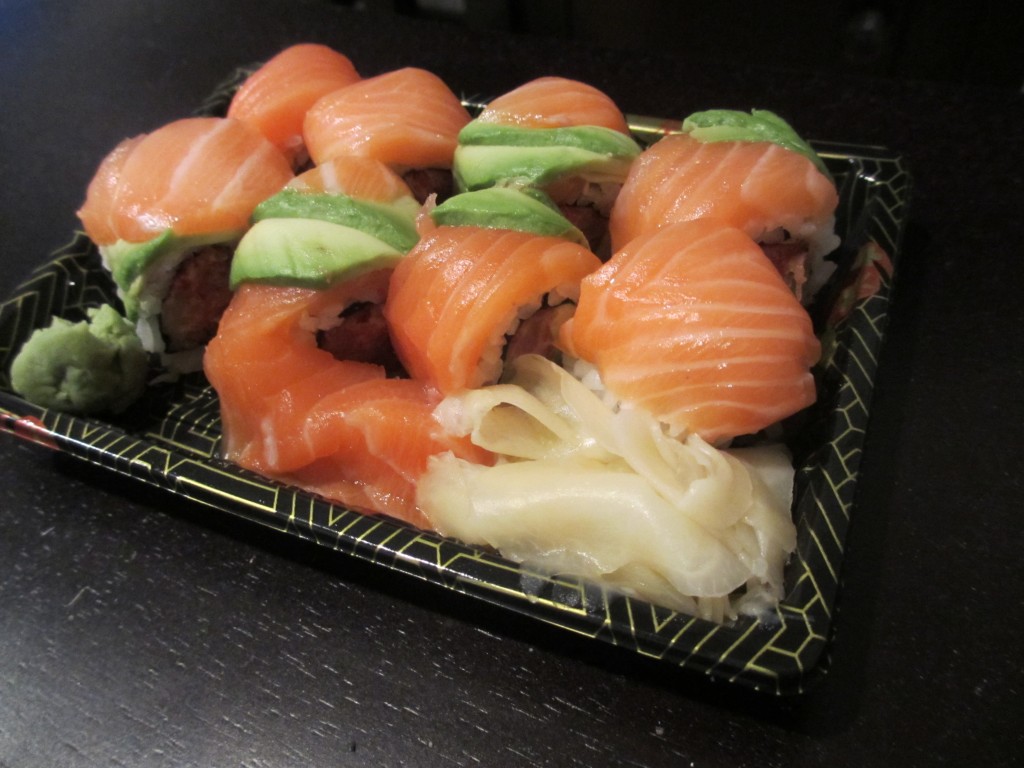 Also from last night, I have a leftover treat! Half of the fiances heart

He got a chocolate heart shell filled with cream and berries from Modern Pastry and I saved my half for today's dessert, since I was too full to dig in last night.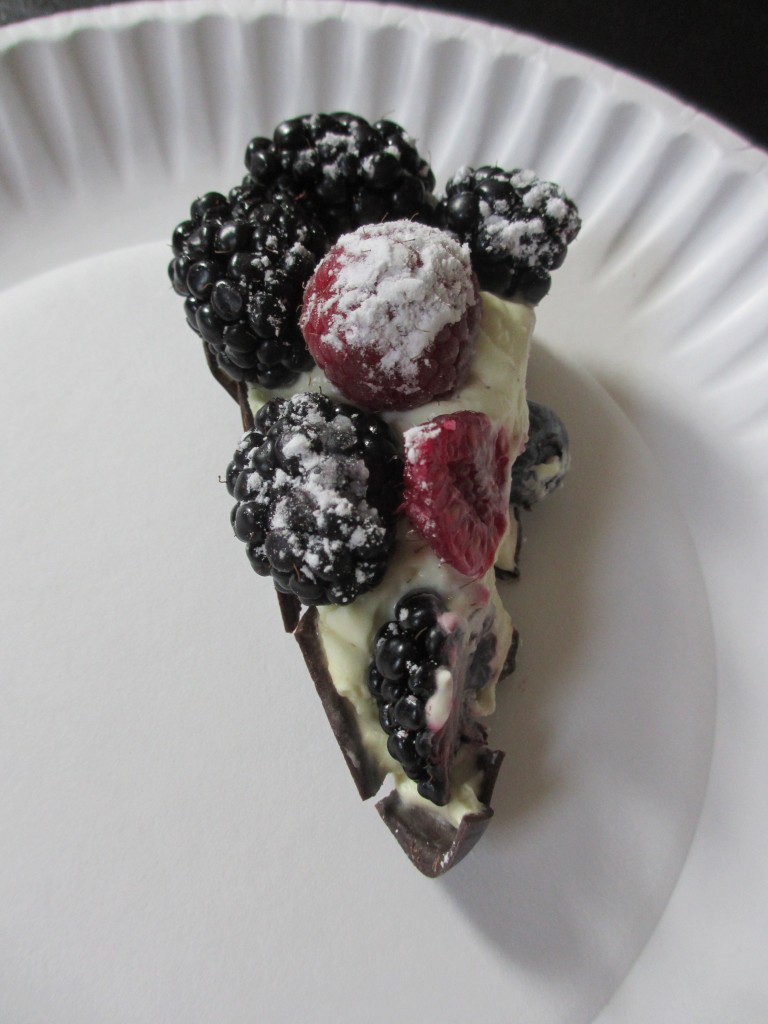 That's a wrap! Ciao for now!
Eat anything tasty today? Do tell!